Explaining Linear Workflow
One of the new features of Blender 2.5 is Color Management and the ability to work with Linear Workflow. But, do you know what exactly linear worklow is? A few days ago I found a great file with a beginners guide about linear workflow, explaining the importance of the technique for 3d artists. The presentation can be downloaded in PDF from here and also in video. At the end of the slides we can even take a look on how the technique applied to an architectural visualization scene, can increase the realism of the render.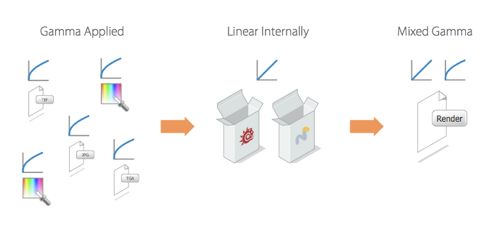 You can learn more about Blender 2.5 and the Color Correction here.