Small apartment with Blender Cycles
One of the best ways to develop your skills in architectural visualization is with practice. If you have an idea about a project, you should try to create that scene and render it using either Cycles or Eevee.
You will find a lot of great visualization projects from artists using Blender that came up as a personal challenge for the artist. Here is an impressive example from the digital artist "smili" and shared at the Blenderartists forums.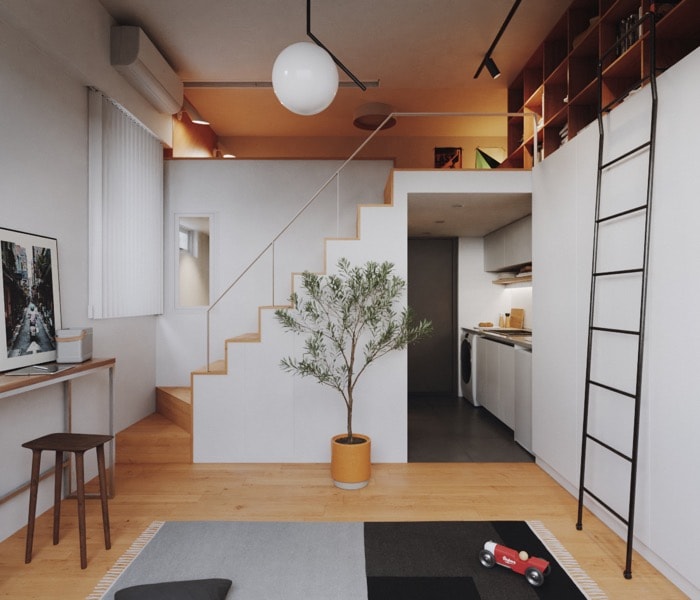 The project is a small apartment that he saw in archdaily and tried to create the same images in Blender 2.8 using Cycles.
As you can see from the image that illustrates this article, the results are impressive. Do you want to see more? If you visit the thread at the Blenderartists forums, you will see not only one render in high-resolution but a total of 15 renders!