Free chairs for dining rooms
In the past weeks, we shared a lot of resources related to textures for architectural visualization, which is a critical component for any asset library. But, you also have to gather some furniture models for your personal library.
An artist called Alexey Ryabov posted on his Behance account a model that could help you ina future project. It is a chair that will fit in a dining room and also another variant that looks like a bar stool.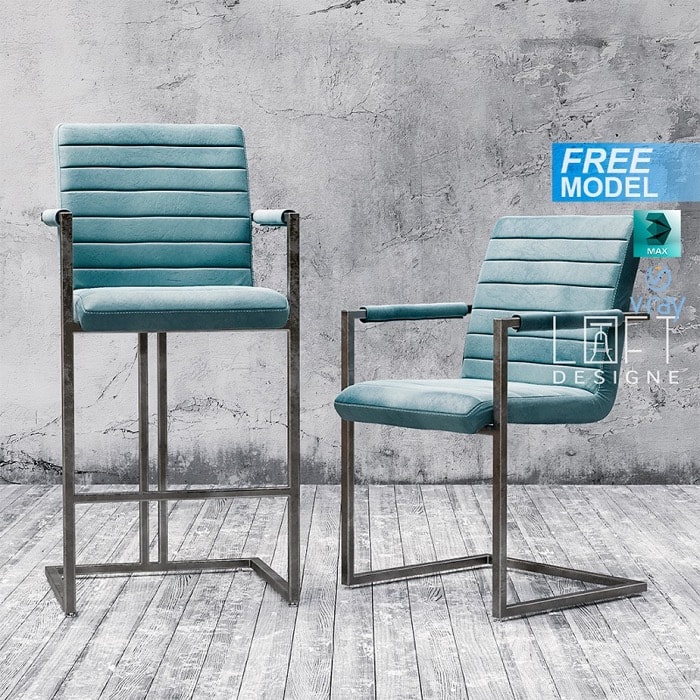 It is a type of tall chair that uses the same design from the regular model.
The artist didn't make this particular model in Blender, but he was kind enough to create an FBX model for the chair. Since Blender can easily import that type of model, you can copy the chair to your asset library to use in Blender.
Unfortunately, no information regarding licensing is available.