Rendering a still life scene with Blender Cycles
An architectural visualization artist must know how to properly setup a scene to render external views of buildings, landscapes and interior spaces. Besides those skills I do believe that knowing how to render simple objects, like a studio setup is also an important skill. From time to time a project may require the creating of a single piece of furniture or object to be evaluated by the client, and a studio setup is the best way to quickly show a single object.
In the tutorial below you will learn how to setup a scene like that using Blender Cycles. The tutorial is called "How to create a simple still life with Blender and Cycles" and was created by Umberto Oldani, which already appeared here on Blender 3D Architect with a great tutorial about how to render a Greek corner.
The tutorial has two parts and is all based on video:
At the end of the tutorial here is what you will get: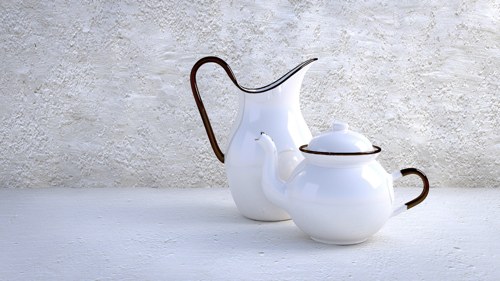 All resources necessary to follow the tutorial are available to download!