Prefabricated home interior with Blender Cycles
A couple days ago we posted a project from a prefabricated home rendered with Blender Cycles. The project shows all exterior and surroundings of a simple house made by digital artist Paweł Pęcherzewski. It is an impressive example of landscape architecture.
After releasing the exterior visualization for that project, you can now see all interiors from the same house. Despite being simple on the outside you will see some great interior design with the new renders.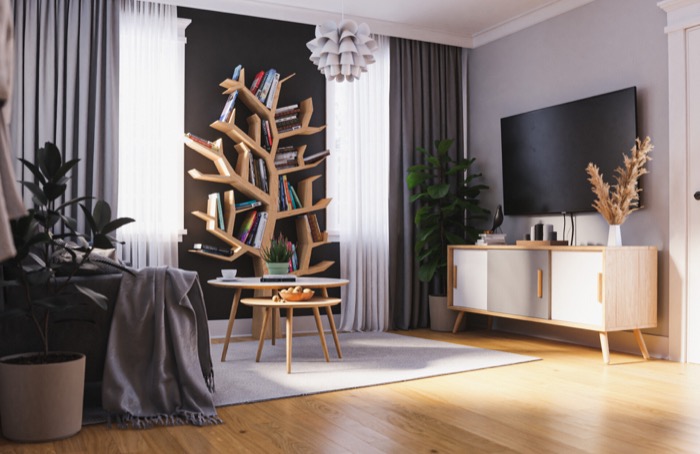 Unlike the exterior project where the artist shared only a couple details about the process, you will find more information on lighting and rendering at the Blenderartists forums.
If you were trying to find a complete architectural visualization project using Blender for both exterior and interiors, you found an excellent example.
Using Blender for architecture
Do you want to use Blender for architecture or render your projects using Cycles or Eevee? We have three books available that could help you!
They cover the use of Blender for producing architectural content and also all information you need to render projects in real-time:
You can get them in both digital and paperback formats. By ordering those books, you will not only improve your skills with Blender for architecture but also support Blender 3D Architect.