Scandinavian apartment with Cycles (Curtain material nodes)
Many of the materials we use in interior visualization projects are simple, and you can apply a standard setup for your Nodes to solve most of the surfaces. However, in some cases, a material might require a more advanced composition to fulfill our needs.
Have you ever tried to create the material for a curtain? If you choose a fabric material, it needs to show all the fabric surface properties and display a transparency level. Here is an example of that material from an interior created by digital artist Christoffer Almeros.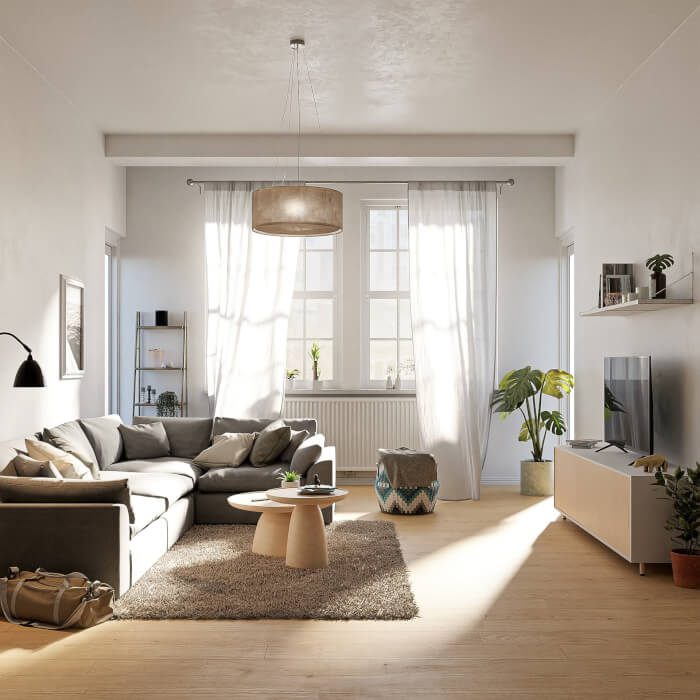 He created a Scandinavian apartment in Blender and rendered that with Cycles using 2000 samples as the limit.
Did you notice the excellent results achieved for the curtain material? If you want to learn how to create such material, you can view the Nodes for the curtain material in the Blenderartists post.
Using Blender for architecture
Do you want to use Blender for architecture or render your projects using Cycles or Eevee? We have three books available that could help you!
They cover the use of Blender for producing architectural content and also all information you need to render projects in real-time:
You can get them in both digital and paperback formats. By ordering those books, you will not only improve your skills with Blender for architecture but also support Blender 3D Architect.