Apartment in Milan with Cycles X
The next evolution of Blender Cycles has a name of Cycles X at the moment, and will probably debut with version 3.0 or soon after. From all the tests and demo projects rendered with Cycles X so far, most people praise the improved speed over current Cycles. I can state that myself. All the tests I made with Cycles X show some impressive results.
What about quality? You can expect the same high-quality renders you create in Cycles with Cycles X. Do you want to see an example? Here is an example of a project developed by Flavio Della Tommasa. An apartment renovation in Milan.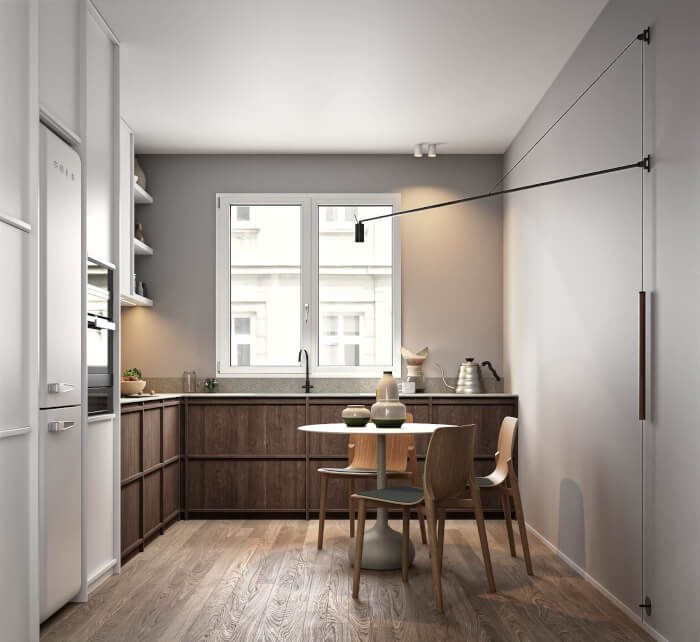 The project shows some impressive renders developed with Cycles X. Of course, most of the results depend on the artist's skills and vision of the design. But, Cycles X helps a lot with faster renders.
If you want to test Cycles X, it is possible to download test branches with the updated version of Cycles from this link.
By the way, you can also get E-Cycles using the Cycles X core for much-improved render speeds. You mix the improvements of Cycles X and optimizations of E-Cycles.