Nu Villa with Blender Cycles
The majority of projects using Blender for architecture have a direct relation to small residential spaces. One of the reasons for that is because it is by far easy to develop a project with lots of existing references. That is also a great way of starting with architectural interiors because you have an abundance of furniture assets and tutorials covering such a project.
When you find a project that steps outside of that circle, you begin to see the huge benefit of using Blender for architecture. There are dozens of studios and companies using Blender, for that matter, and one of those studios is Koma Visualization from Indonesia.
They recently posted another impressive residential project in the Blenderartists forums with the name of NU Villa.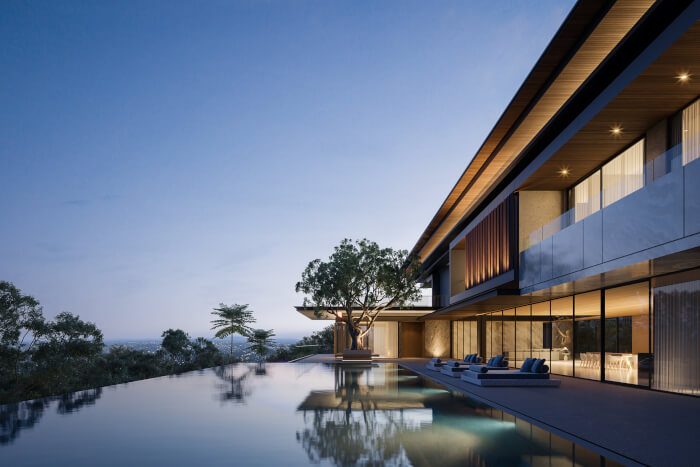 A complete set of render is available from their Behance account, with lots of views from both the interior and exterior of this project.
In the Blenderartists post, you find some details about the render, like the fact that they use only 500 samples per image.
Using Blender for architecture
Do you want to use Blender for architecture or render your projects using Cycles or Eevee? We have three books available that could help you!
They cover the use of Blender for producing architectural content and also all information you need to render projects in real-time:
You can get them in both digital and paperback formats. By ordering those books, you will not only improve your skills with Blender for architecture but also support Blender 3D Architect.