Mixed-use building with Blender and E-Cycles
The most common type of project in architectural visualization is, by far, a residential space. A quick search for architectural interiors returns hundreds of examples of those projects. For that reason, it is always interesting when an artist shows a different type of building as the subject for visualization.
Here is an excellent artwork from artist Artur Szóstakowski, which shows a Mixed-use building in Sierakowice, Poland. The artist used Blender to create all images, and you can check a full list of renders at this link.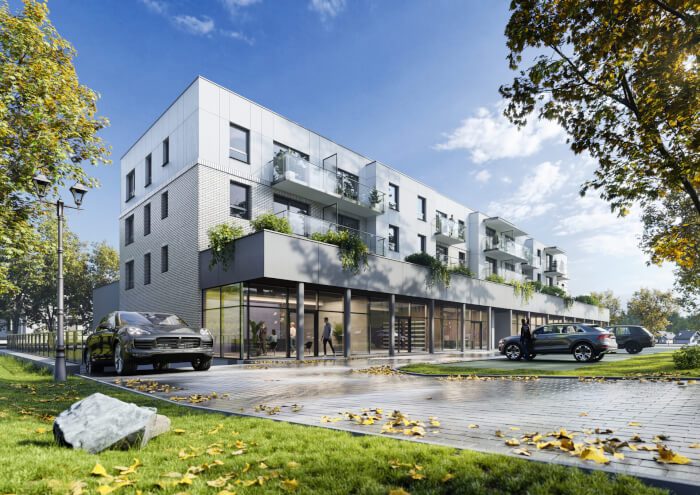 One aspect of the project that you might find interesting is the wide range of tools used to facilitate this design development. The author uses a lot of Add-ons and external assets to finish the design. Among the Add-ons, we have quite a few options that often appear here in Blender 3D Architect:
If you want to know more about the workflow used by Artur Szóstakowski, we posted project profiles in the past featuring his work.
Using Blender for architecture
Do you want to use Blender for architecture or render your projects using Cycles or Eevee? We have three books available that could help you!
They cover the use of Blender for producing architectural content and also all information you need to render projects in real-time:
You can get them in both digital and paperback formats. By ordering those books, you will not only improve your skills with Blender for architecture but also support Blender 3D Architect.