Madeira apartment – Kitchen with Blender Cycles (Profile)
The project profile series of Blender 3D Architect is a collection of articles aiming for feature projects related to architectural visualization. We invite talented artists to share additional details about each project to demonstrate how they approach each stage. And also allow each author to publicize their work among our readers.
How does it work? It is like an interview, where we sent a couple of questions about a project for the artist.
If you want to check previous project profiles, visit this link.
Today we have a project named Madeira apartment – Kitchen from digital artist Marija Zegarac, which used Blender Cycles to render an impressive set of images from an apartment interior with a focus on the kitchen.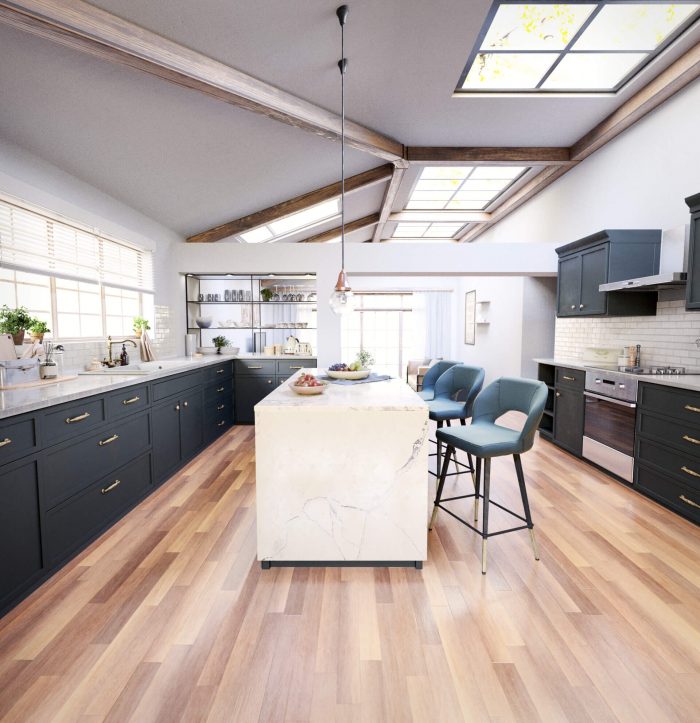 (Click to enlarge)
What is unique about this project? The project follows a personal interest from the artist in interior visualization and shows the results of a lot of research on furniture and assets. Unlike many other projects that use premade libraries, the artist created all objects in the scene, from architectural elements to assets. That is a huge undertaking and shows a great skillset for visualization.
Let me thank Marija Zegarac for sharing the details about the project with Blender 3D Architect readers.
---
Was it a commercial project? What can you tell us about the motivation for this project?
This was my project, my vision of a traditional and cozy apartment. The inspiration came from a few Californian apartments that I saw just browsing the internet, searching for something different.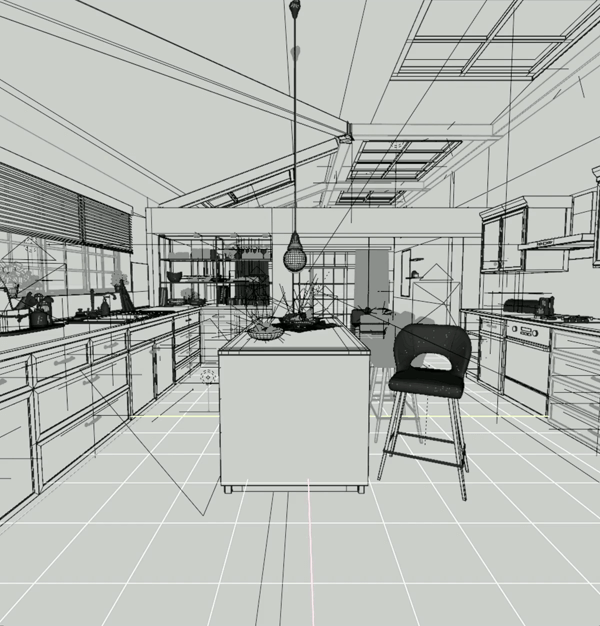 Did you use any references for modeling, like technical drawings?
I use pictures of models that I found on furniture sites and based my models on that reference.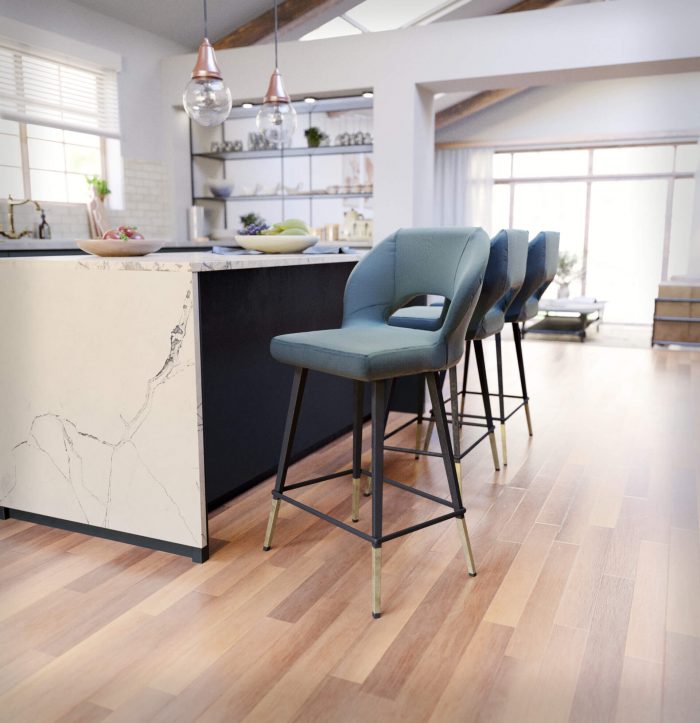 (Click to enlarge)
Did you model everything in the project, including furniture and props?
In this project, I model everything from scratch. From furniture to kitchen accessories and appliances.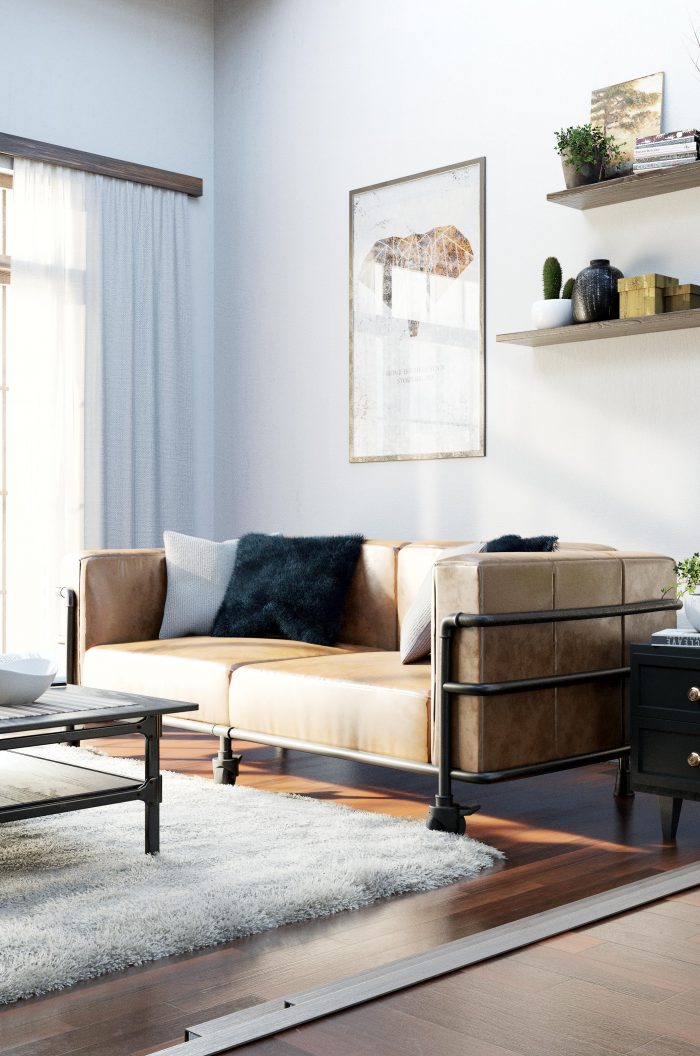 (Click to enlarge)
What can you tell us about the interior design (Layouts, materials, and props)? Did you have to create it yourself?
I had a picture of the apartment layout in my mind, and I made it based on that.
Some materials I did myself in Substance painter, some are procedural materials in Blender, and the rest is from textures.com.
One of the pictures in the living room is from pixabay.
How long did it take from start to finish?
This was a personal project that I worked on on the side for a couple of months—the total time from start to finish in around a week or two, including modeling assets and tweaks.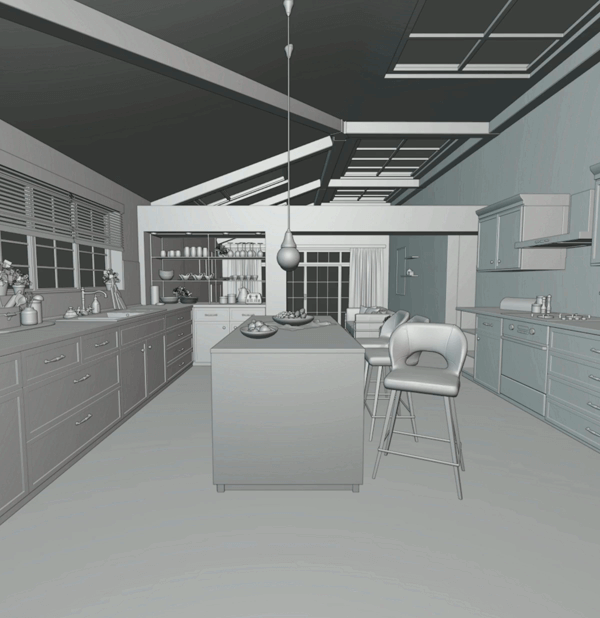 What hardware did you use to render? Can you share some render times?
I use two 2080 ti. I render the final result with 3000 samples, and it took around 30 minutes per render.
Can you share any details about the lighting process?
Lightning in this scene is mostly HDRI that I combine with some spotlights and area lights.
Area lights I used for some camera angles to make some items or areas stand out.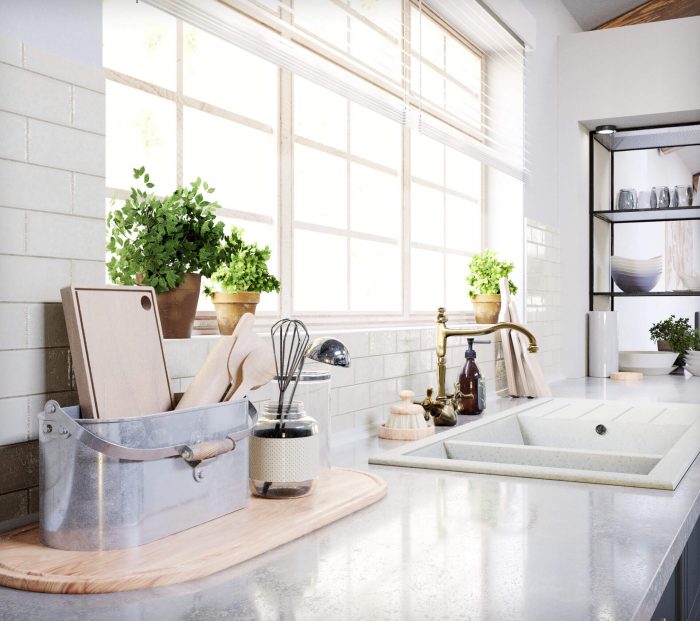 (Click to enlarge)
Did you use any Add-ons or external tools to create the project?
I only used Hard Ops Add-on. It is really useful.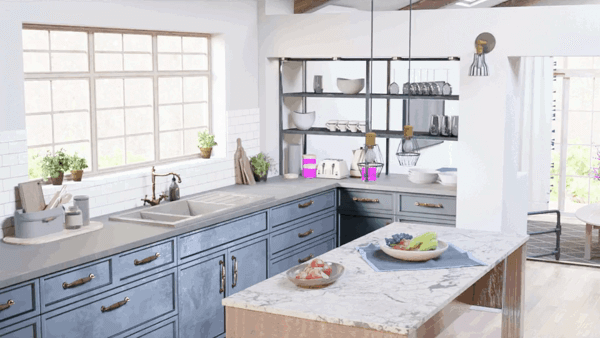 What would you say was the most challenging aspect of working on this project?
I think the most challenging was lightning. I change a lot of HDRI to get colors and lightning the way I wanted it.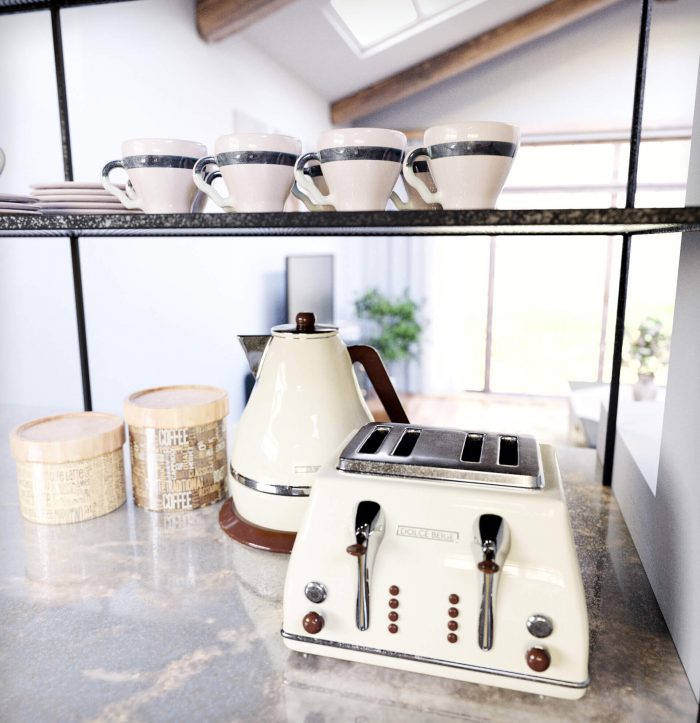 (Click to enlarge)
If you want to share any additional details about the project, feel free to send it!
I did this project a year ago, and I made all the models from scratch, and while it's suitable for practice, I learned that I spend a lot of time trying to put things together that don't fit.
So I realized if something doesn't work, throw it out. It saves a lot of time.
---
Thanks again to Marija Zegarac for sharing details about their work. You can check more projects from her at ArtStation