8 Scandinavian Sofas Collection for Blender
We are always trying to find good options regarding furniture models for Blender, and today we have a great collection of Sofa models for interiors. Meet the Scandinavian Sofas Collection from 3D Shaker in collaboration with digital artist MFIZE. The collection features eight models with textures and lots of details, ready for rendering with Cycles.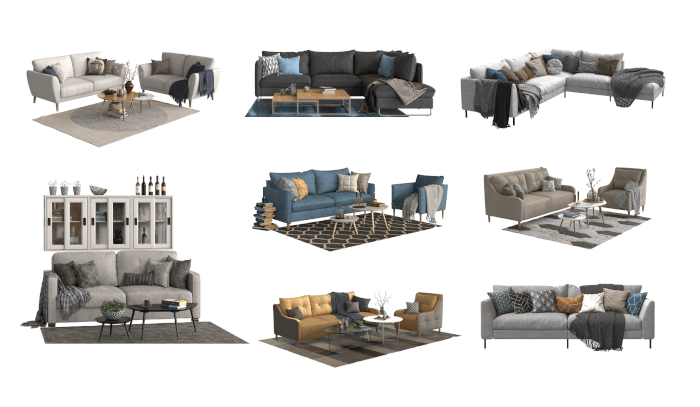 For those of you keeping track of the projects we feature in Blender 3D Architect, you probably know that many artists use premium model providers such as 3DSky to get furniture models. Unfortunately, a lot of those models don't have settings or materials ready for Cycles. You must use an FBX file and later convert the shaders to Cycles.
The guys from 3D Shaker collaborated with artists from 3DSky to convert those models to Blender and listed them in the Blender Market.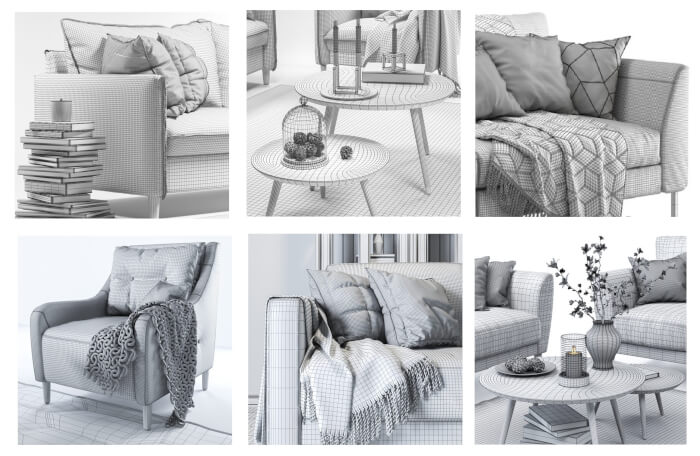 This particular collection is an excellent option for living room visualization projects because you have a total of 8 options to use in a render.
If you don't want to get the entire collection, you also can pick individual models. That can save a lot of time on project development.
Using Blender for architecture
Do you want to use Blender for architecture or render your projects using Cycles or Eevee? We have three books available that could help you!
They cover the use of Blender for producing architectural content and also all information you need to render projects in real-time:
You can get them in both digital and paperback formats. By ordering those books, you will not only improve your skills with Blender for architecture but also support Blender 3D Architect.
Disclaimer: Some of the links above might be affiliate links, meaning, at no cost to you, we earn a commission if you click through and make a purchase. If you decide to purchase using our links, you will be helping us with the maintenance of Blender 3D Architect. Thank you for your support!