Golden Cave interior with Blender Cycles
An incredible way to develop your skills as an architectural visualization artist is with personal projects, which could use existing projects you like and recreate them using Blender. Based on that type of project you might get some impressive artwork related to architecture like a scene called Golden Cave.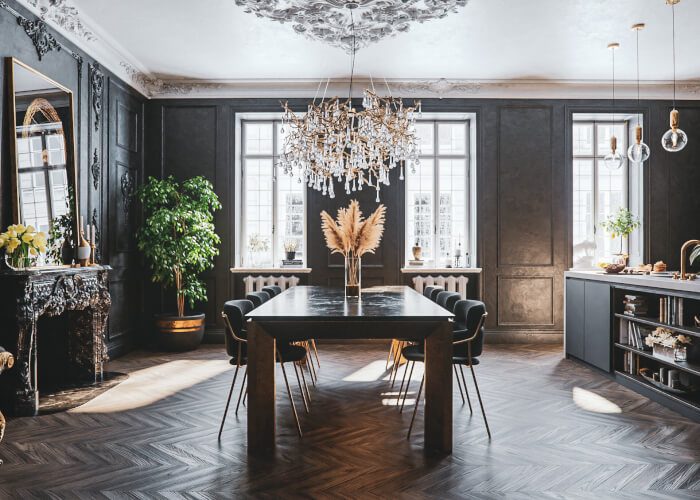 The author of this project is Paweł Pęcherzewski, which already appeared here in Blender 3D Architect several times with both interiors and exteriors for architecture. With the Golden Cave interior, he shares the result of a personal project. Here is a description of the project according to the artist:
I've started it a couple of months back and finally found some time in between work to finish it. The concept was to create something elegant using the beautiful combination of black and gold that I personally love.
To render all images he is using Cycles with 4000 samples and AI denoiser.
Besides a great collection of renders, you can also learn some of the techniques used by the artist. At the Blender Artists forums he shares a few settings about his lighting process. That includes a Blackbody Node and Sunlight.
He also posted his settings for:
If you want to learn more about his workflow, we posted a project profile about a commercial project from Paweł Pęcherzewski a couple of weeks ago.
Using Blender for architecture
Do you want to use Blender for architecture or render your projects using Cycles or Eevee? We have three books available that could help you!
They cover the use of Blender for producing architectural content and also all information you need to render projects in real-time:
You can get them in both digital and paperback formats. By ordering those books, you will not only improve your skills with Blender for architecture but also support Blender 3D Architect.