Architectural interior with Blender and Nuke
Depending on the project and goals for your presentation, using Blender alone might not give you the best final result, and other tools could provide faster solutions. Many artists like to use Affinity Photo for their post-production needs, which includes color correction.
An artist called Jonathan_TRG posted in the Blenderartists forums an unusual workflow for architecture with the use of Nuke for post-production.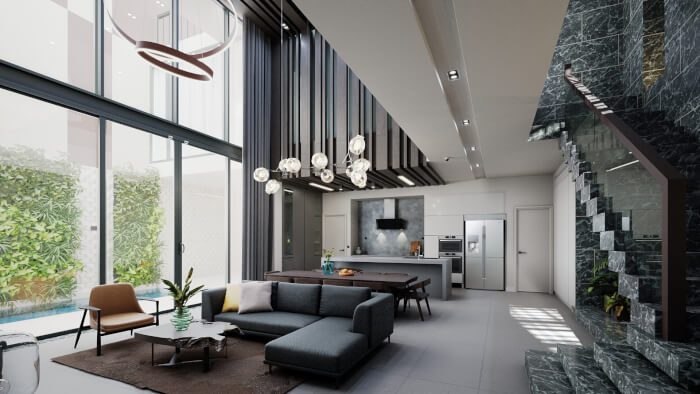 The result looks great and shows part of the evolution of this design. You can check a breakdown of the composition in this video:
It is unusual to see a tool like Nuke used with Blender for architectural visualization because VFX for film and television is their primary use case. Regardless of the software, it is an excellent artwork using Blender for architecture.
You can check more of this project here with some extra breakdowns.