YafaRay projects for SoC 2010
The approved projects for the Google Summer of Code 2010 were announced a few days ago, and just like in the past few years, Blender got a lot of projects selected. For architectural visualization point of view the projects and tools that might appear from SoC 2010 in Blender don`t bring much to our workflow. But, another open source tool that plays a major role on the architectural visualization workflow with Blender got a lot of projects selected as well! I`m talking about YafaRay!
In the SoC 2009 the guys from the YafaRay project tried to get at least one project selected, but unfortunately they didn`t succeed. But, this year they get seven projects selected! If you want to find the full list of approved projects, visit the SoC 2010 official web site.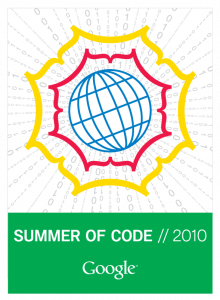 Here is a list of the projects approved for YafaRay:
Blender 2.5 Integration
SubSurface Scattering
Irradiance Caching
Exporter plug-in for Maya
Progressive Photon Mapping
Microrendering for Scalable Final Gathering
Network rendering tools
Of course, one of the most important projects is the exporter script for the new Blender 2.50. So far, YafaRay only has an experimental script working with 2.50. For architectural visualization artists, this would mean that all our workflow could be ported to 2.50. Along with that we have the advanced rendering features like Irradiance Caching and Network rendering!
To know more about the YafaRay projects developed with the SoC 2010, visit this thread at the YafaRay user forums.