Lighting a scene for architecture using Blender and Unreal
What is necessary to light a scene for architectural visualization using the Unreal Engine? If you are coming from a Blender Cycles background, all the process will look entirely different.
In Cycles, you will need a good environment map (HDR) and a few large light sources to start. Going from that point, you can work with the settings to achieve a good result.
For projects in Unreal, you will have similar elements like a skylight working as an HDR map, Sunlight working as Sun Lamp and more. One of the most important aspects of the lighting process in Unreal is the lightmap generation. We could compare the process to the rendering stage in Cycles. That is the most time-consuming process in Unreal.
If you have plans to send 3d models to Unreal to work in architecture, great advice to start is to give particular attention to UV Maps. That is the most common cause of problems with both textures and lighting.
Does it look good?
Here is a quick comparison of a scene from Blender: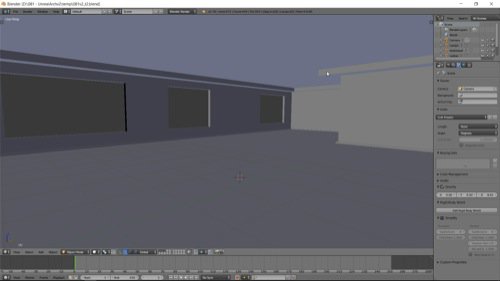 And the result in Unreal using a light technique for architecture: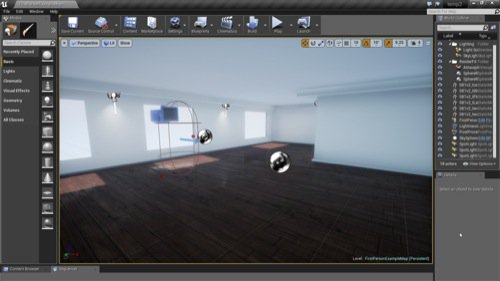 The students from our course of architectural visualization with Blender and Unreal have two brand new lessons available. They will find in lesson 06 a full guide on how to light a scene from scratch. Using only a few assets from the first person template in Unreal.
Using that same scene, they will also learn how to create cinematic animation and still images, using that same light setting. Rendering animations in Unreal is an incredibly fast process. Since most of the work happens in the light baking process, you can export hundreds of frames in a matter of seconds.
Of course, depending on your hardware. But, it is undoubtedly faster than traditional rendering techniques.