Lighting for architecture in the Unreal Engine
One of the topics that always makes people stop for a moment to either read a tutorial or watch a scene breakdown is lighting. The subject is complicated and hard to master because each scene has a particular need and no formula will work for all environments.
You have to develop an excellent basis to add some foundation elements like environment lights, secondary sources and eventually and all other necessary lights.
Do you want to read a detailed article with an incredible amount of detail, about how to light a scene for architectural in the Unreal Engine?
A British artist named Abigail Jameson posted an article at 80.lv, a community focused on game development, about a simple setup for architectural scenes.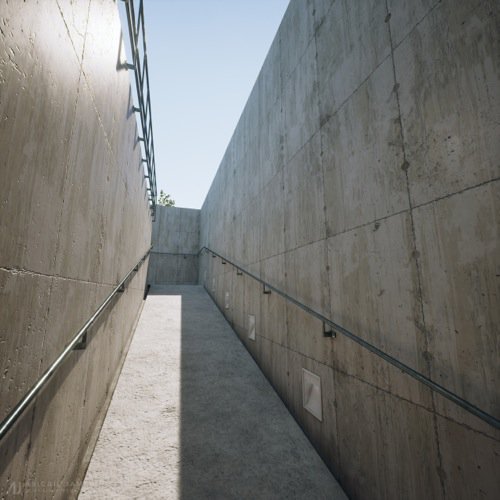 The article describes in detail all necessary concepts to create a great lighting effect, using the Unreal Engine tools. As a bonus, she will also give some references to other articles, youtube videos and more related to lighting with the Unreal Engine.
For instance, at one point of the article, she explains that for a daylight scene you need an environment light (Skylight) and a directional light. That will be enough for a daylight simulation.
But, to get it right and with the proper levels, a significant amount of tweaking is necessary.
You get to see a lot of diagrams with a detailed view of each scene.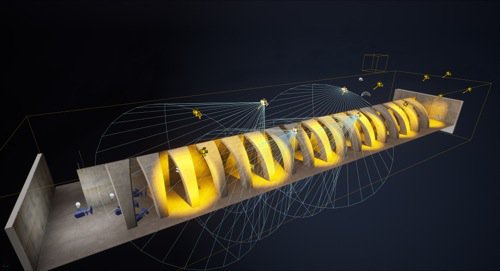 And also some screenshots with settings and for the light mass, materials and more. If you want to use the Unreal Engine to create real-time architecture, that is an article you can't miss.
Blender is an excellent companion for the Unreal Engine because, despite the power to create incredible 3d applications, you cant do any 3d modeling. You have to create the 3d models somewhere else. What could be better than a powerful, free, and opensource companion?
If you are looking to use Blender and the Unreal Engine together, take a look at our courses related to both modeling and the Unreal Engine: