Free download of an interior scene with Blender and LuxRender
In the past, when I still just dreamed about working with architectural visualization I tried to guess the methods used by an artist, every time I saw an rendered image. With time you will get more experienced and the process of guessing a technique will become easier. But, compare your work with a project made by another artist still is a great way to learn, no matter how much experience you have. If you want to take a look on a scene create by an artist called B.Y.O.B. that posted a scene representing a School Corridor at the LuxRender user forums, just hit the link.
At the forum, you will be able to download the full Blender scene and also the LXS file from LuxRender. The final render of the scene is the one below: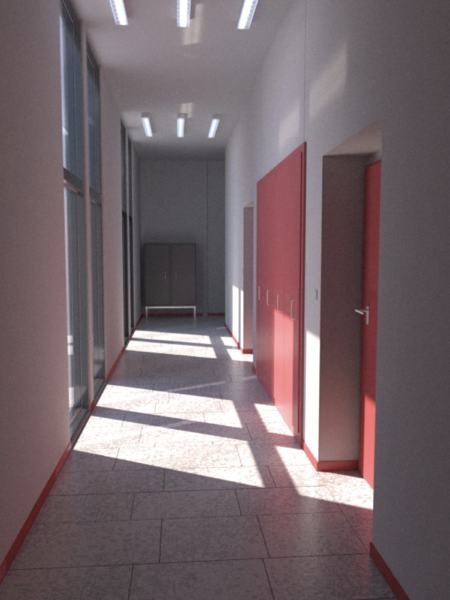 Take a few moments to analyze the scene and see how B.Y.O.B. manages to create the geometry, materials and lights for this project. This is a great and easy way to learn more about architectural visualization, so I do recommend you to download the file, even if you don`t use LuxRender.