Light setup for interiors with Eevee
During the last few months, you probably saw a lot of impressive artwork, reviews, and examples of the power of Eevee. The upcoming real-time render engine of Blender 2.8 is one of the highlights of the next Blender update.
Among the several examples of artwork you also saw a few of them related to architectural interiors, like some that we featured here in Blender 3D Architect. Like this impressive interior with a render time of 20 seconds, and this toilet scene with the source file available to download.
Do you want to see another great example of real-time interiors with Eevee for architecture? Here is a project from Indonesian artist jokotriyono, which he posted at the BlenderArtists forums. The name is Scandinavian Interior.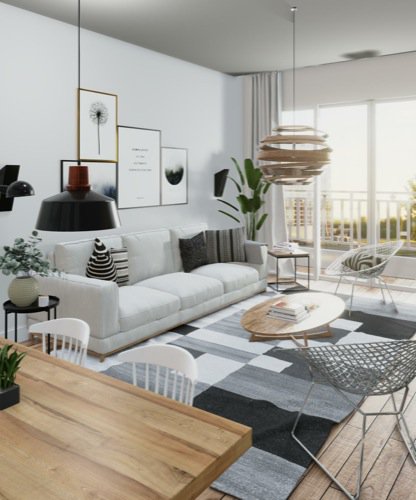 Great isn't it? But, the author went a little further this time and also made a full walkthrough video with all the steps necessary to light interiors with Eevee, using this scene as an example.
Here is the video of the full process. The material doesn't have any audio, but it is an excellent source of information for anyone willing to start with Eevee for architecture:
The process is not that much different from what we usually do in Cycles. If you follow a "basic formula" of adding an HDR map to the environment and setting the sun lamp as the primary light source, you will get a similar result.
However, in the video, the artist uses a few additional light sources. In this case, some area lamps.
From the description of the project, his GPU is a Geforce GTX 650.
Should you try rendering interiors with Eevee? If you want to get your hands in an experimental build of Blender 2.8, you can grab one here. Notice that this is an experimental build, which means unfinished software. The software might crash several times, and not all features will work as expected in comparison with Blender 2.79.