Free procedural Sky background for Cycles and Eevee
A key feature of any scene for architecture produced in Blender is the background. You can use multiple resources to create a sky that helps in a rendering. From an HDR texture to a simple plain white color, you have multiple options.
If you want to use a lightweight solution for your sky background that works with both Cycles and Eevee, take a look at this free resource shared by artist Ricardo Viana. He posted on his Gumroad account a Sky Environment Shading.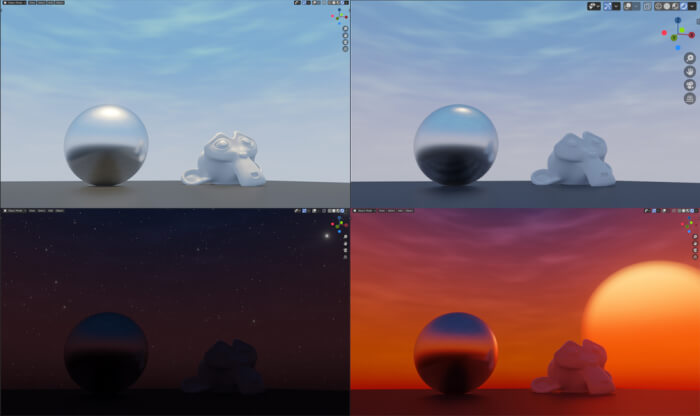 The resource is a "blend" file that has a customizable sky featuring lots of interesting options:
Sun direction featuring midday to sunset
A night with/without stars
Sun and horizon colors
Sun intensity and scale
Floor height
Shader open to you customize any feature as clouds positions, clouds colors, size and so on
It works with both Cycles and Eevee
Besides all those features, it doesn't add any significant amount of data to your GPU render, which is great for setups with limited memory.
Here is a view of all Nodes from the shader: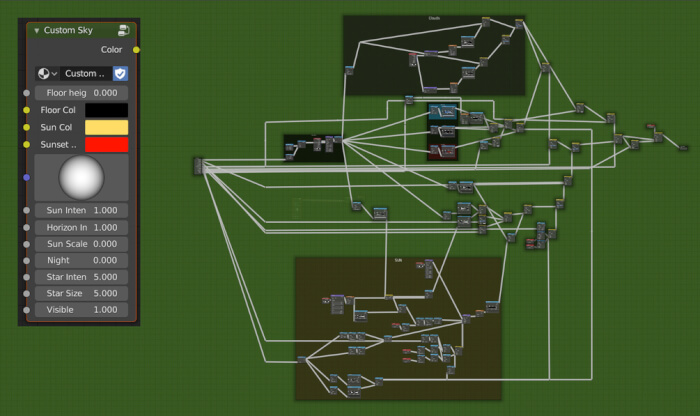 To download the shader, you must use the "fair price" system of Gumroad. Give the artist any amount you like for the shader. For a free download, use a value of zero.
Using Blender for architecture
Do you want to use Blender for architecture or render your projects using Cycles or Eevee? We have three books available that could help you!
They cover the use of Blender for producing architectural content and also all information you need to render projects in real-time:
You can get them in both digital and paperback formats. By ordering those books, you will not only improve your skills with Blender for architecture but also support Blender 3D Architect.