Blender and Octane Render for Architecture: Painter Loft
From all the features added to Blender in the past few months, which one is your favorite? I believe that a lot of people will shout out loud Cycles! And I must agree that Cycles was indeed one of the most important features for architectural visualization artists. But, we also can`t deny that before Cycles was born Blender had some really interesting external renders available. Among them we can point Octane Render on the GPU capable renderers. Even without an official addon for Blender there are some amazing projects modeled with Blender and rendered with Octane, like the ones posted by Enrico Cerica. And he just did it again posting at the Blenderartists forums his latest project called Painter Loft.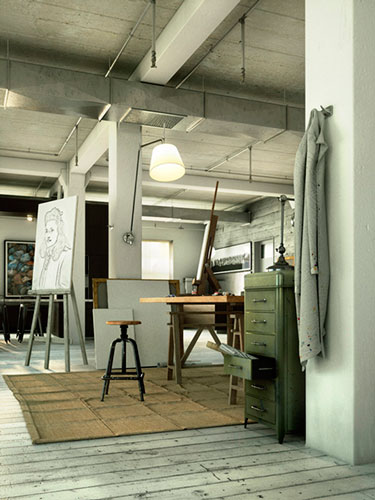 At the forum thread you will find several other images, and a quick word from the artist explaining why he didn`t use Cycles for this project.