Swiss Chalet Interior: render progression
During project development, you will probably render a few images for testing purposes, in case you are trying to find the best settings for lights or fine-tuning materials and textures. The number of tests will depend on how fast you can get the desired visual result.
When I start working on a new architectural visualization project, I usually get a folder called tests, only to save all the renders and progression of a scene. If you go back to an old project, you will see a representation of how you did progress with each render.
Do you want to see an example of that? Not every artist post render tests for a project, but today you have the opportunity to see not only a great architectural interior but most of the render progress.
An artist called Jérémiah Ravry posted at the BlenderArtists forums a beautiful collection of renders from a Swiss Chalet interior.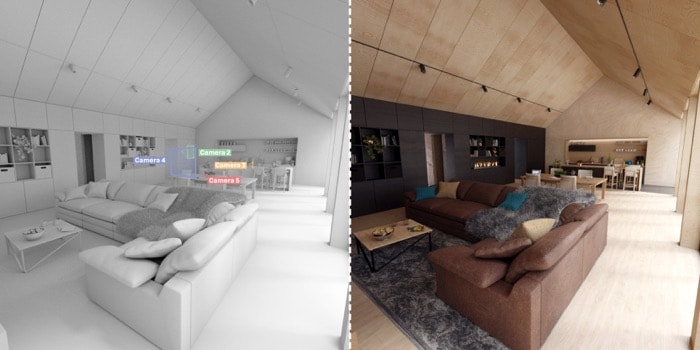 He didn't post many details about settings or render adjustments, besides a tip on how to make Clay Renders for interiors.
However, you will find a sequence of images from a camera that shows clearly the evolution and design changes made to lights, textures, and furniture.