77GB in free sound-effects for interactive architecture
During this week in San Francisco, the Game Developers Conference will showcase the latest trends and technologies, related to the creation of games. Along with the conference a few companies take the opportunity to share some freebies and resources.
One of that companies is Sonniss which has a focus on sound effects. They are sharing a huge collection of free sound-sound effects that you can use for commercial projects. The collection has 30GB of sounds.
To download the files, you have to visit this link. There you will find options for direct download the sound-effects or use a torrent, which they recommend.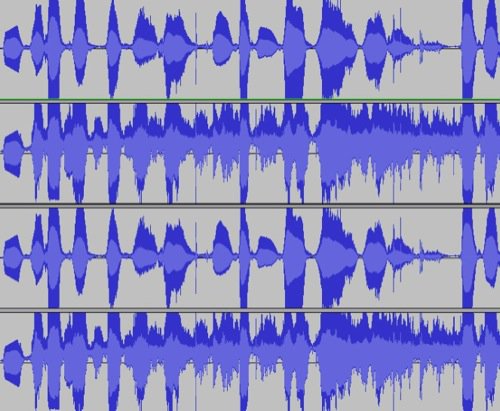 Why would you need sound-effects for architectural visualization projects? Shouldn't we worry about furniture and textures? Those should indeed be your top concerns, but when you have to work in interactive architecture, sound-effects will be a necessity.
Just think about it for a moment. If you get an interactive visualization that has no sound at all. The project will lack an essential layer of realism. You will push a button with no sound. Maybe you are working in a store that has an automated door.
There are many cases where sound effects are useful.
Don't miss this opportunity to add so many free sound-effects to your library, and be ready for any interactive visualization project.
If you visit the sonnets page that has the sound-effects pack to download you will notice a slight difference of 47GB in size. The title of this article says 77GB. Where are the rest of the files?
Here is a secret. For the past four years, Sonniss is sharing the pack of free sound-effects during GDC. Unless you get the files every year, you will eventually miss the whole collection.
Even without the links to previous collections at the download page, you can still get the packs from 2015, 2016, and 2017.
How?
The secret is to rename the URL of the torrent file, which identifies the collection as number 4. If you change the 4 to 3, you will get the torrent from last year sound-effects collection.
Here are all other packs (1-3), as torrents:
You will have to use a torrent client to download those files.
I hope you have a spare hard drive with enough free space because 77GB is a lot of data.
Interactive architecture
Do you want to create interactive architectural visualization? Take a look in two of our training related to that subject. One of them uses the Unreal Engine and the other WebVR:
How do WebVR works? It is a cutting-edge technology that allows you to create cross-platform VR using WebGL. We teach you all the necessary steps to render your project in Blender Cycles and create a WebVR project.
Do you want an example? Open this link. Better yet, open it using your smartphone and click on the goggles icon.