Recommended data storage for architectural visualization
During months and years of work, you will eventually have a few gigabytes, or terabytes, of data to keep safe and also use in current projects. Having old projects easily accessible might give you an advantage, especially if you have plans to reuse some of your assets.
For instance, you can have some furniture models that a customer is requesting for a project, and you may already have that model in your library from a previous visualization.
No matter the reason, you should have a solution for local storage and backups.
A great way to ensure you won't lose your files is to follow the 3–2–1 backup rule. That will give you a layer of redundancy and make your data safer.
In this article, we will give you a few recommendations for data storage and backup for architectural visualization artists. From the most simple options to a more sophisticated solution for small business and home offices.
We have two solutions to improve your data storage capacity.
Solution 1: External hard drives
If you have to expand your local data storage capacity, using an external hard drive is the most straightforward option. You can just get the drive and plug it using a USB interface.
After you plug the drive into your computer, you can copy files and make an offline backup of your data. Since this is an affordable solution, you can even have multiple external drives for redundancy.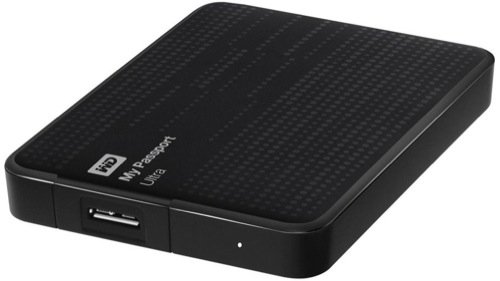 Here are our recommendations:
The downside here is that you will have to sync and copy files to keep your downloads manually. Once you finish a project, you will have to plug the drives and make the backup.
If you choose an external drive dock, you can even turn old SATA hard drives in a backup solution.
Solution 2: Using a NAS
For the cases where you want something more robust, a NAS is by far best option. Using a Network Attached Storage (NAS) will give you plenty of options and data protection. You can even automate tasks to sync local folders to your NAS, almost like a private Dropbox.
Another benefit of using a NAS is that your backup solution is in your network. For instance, you can access files from any device in your local network. Depending on your configuration, even remotely.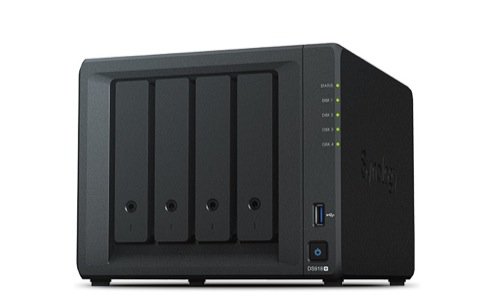 Here are our recommendations for a NAS:
When you have a device with multiple disks like a NAS, you can use a setup that creates data redundancy with the disks. For instance, using a two-bay NAS will allow mirroring the contents of one disk to the other.
If one disk fails, you will have a backup of your data. The NAS will handle the mirroring process.
Going for a 4 or 8 disks NAS will give you even more options. For instance, using four disks in RAID 5 will use the space of 3 disks and allow one hard drive failure with no data loss.
What is the downside? You will have to buy the disks for use with your NAS. Here is a RAID calculator that will give you some insights about used space and data protection, for a multi-disk NAS system.
Here are some disks to use with a NAS device:
Here in Blender 3D Architect, we have two NAS devices and a couple external hard drives, which will cover or local data storage solution. On top of that, we still have a remote backup of all our data.
Do you already have a solution for your local data storage? Make sure you have all your files protected. Don't lose years of hard work and renders.
Disclaimer: Some of the links above might be affiliate links, meaning, at no cost to you, we earn a commission if you click through and make a purchase. If you decide to purchase using our links, you will be helping us with the maintenance of Blender 3D Architect. Thank you for your support!