Eevee bedroom in 36 seconds
If you are starting with Blender 2.8 for architectural visualization, you will have to choose at the start of every project. Will you render the scene using Cycles or Eevee? That might change the way you work and deliver your images to clients because render times will be wildly different.
Do you want another powerful example of render times with Eevee? Here is a bedroom visualization shared by an artist called easydream.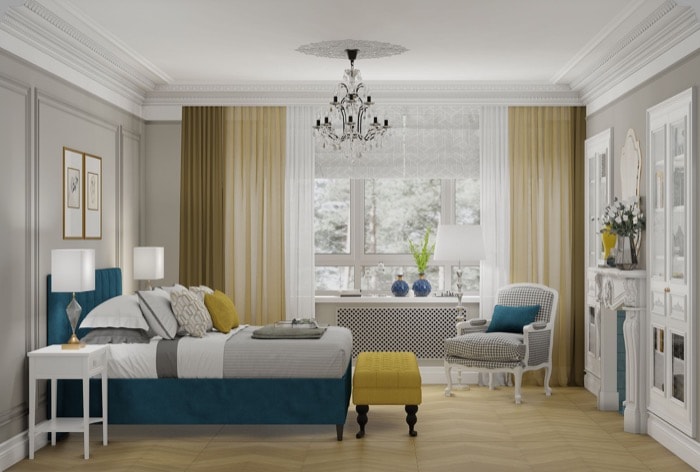 The full collection of images of this particular project is available at the Blenderartists forums. Despite being a great example of interior visualization with Blender, what will catch your attention is the render time.
For each image using a resolution of 2500 x 2000 pixels, it took only 36 seconds to render.
What would be the render times with Cycles? That is a difficult question because it will depend on several factors. But, looking at the scene, it is easy to point at least half an hour by image.
Are there any tradeoffs by using Eevee? If you look closely to each image, you will notice not such realistic shadows and materials.
How to choose?
The primary filter, in this case, will be your client by looking and approving the images as their final piece of architectural marketing.
Just remember that you are making an image that will help someone else sell a project or idea. If they think your work will help them sell the idea, no one will mind about the renderer as long as it sells!