Architectural modeling: How to display lengths in Blender 2.8?
One of the most useful options for architectural modeling in Blender is the ability to display lengths for edges. That way you can make 3d models and keep an eye on dimensions, with no need to measure them every time you want to know the size of an object.
Prior Blender 2.8 you would find the option to display such information about edges in the properties tab of the 3D View. In version 2.8 the Edge Length is on a new location.
To display lengths, you now have to use the Overlays options.
There you will see a field called "Measurements" with the Edge Length option. If you enable the visualization of lengths, you will start to see the numbers right next to each selected edge.

By using the unit settings for modeling in Blender, you will also see the values with the proper symbol. You have to select one or multiple edges to see each value.
It could meter for the metric system: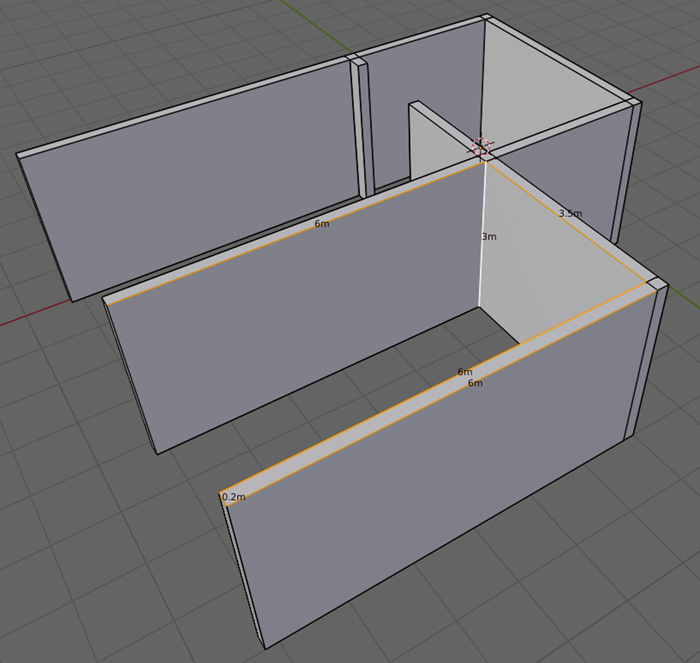 Or feet and inches for the imperial system: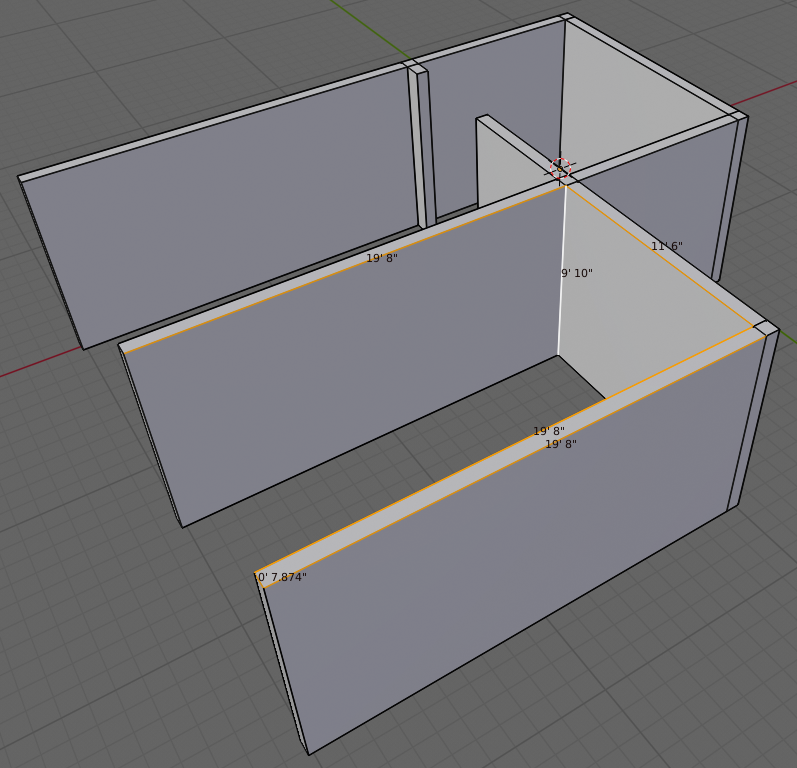 For people starting with Blender 2.8 with a background in 2.7x, it may become confusing to find such options because they are now "hidden" in new menus.
Now you know how to enable the visualization of lengths for precision modeling in Blender 2.8.
If you want to learn more about how to work with precision modeling in Blender using the imperial system, you should take a look at our ebook about modeling with feet and inches. It has more than 100 pages with modeling examples for architecture.
Disclaimer: Some of the links above might be affiliate links, meaning, at no cost to you, we earn a commission if you click through and make a purchase. If you decide to purchase using our links, you will be helping us with the maintenance of Blender 3D Architect. Thank you for your support!