Blender Eevee: White living room
From all the new features of Blender 2.8, we can quickly point Eevee as the highlight for architectural visualization, because of the way it is changing the way we work with the software. Before Eevee, you had to plan for a long render at the end of each project.
All of a sudden, rendering is no longer a problem because you will get real-time results with Eevee.
Even in the early days of development people were already making some impressive real-time visualizations. Here is one example that was on my list of projects to feature in Blender 3D Architect, which for some reason didn't receive too many attention.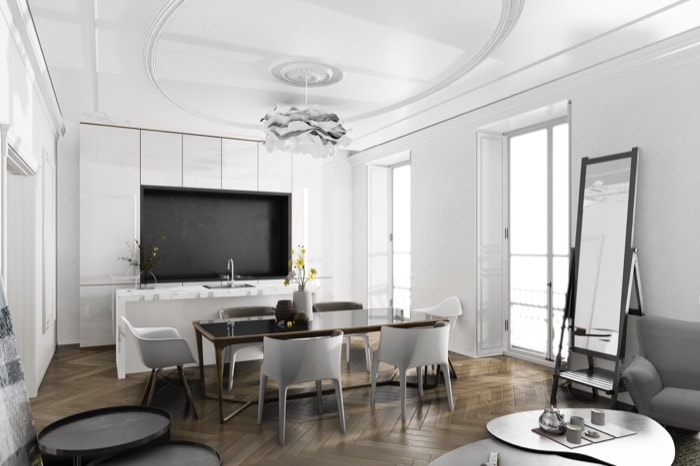 The project is from an artist called sanask and appeared in the BlenderArtists forums when Eevee was still in alpha stage. That was not the first project from the artist using Eevee, as you will notice in this other article.
Here is a video of the project showing the interior in the glorious real-time render.
Does it have the same quality as Cycles? I still think Cycles can produce much better images, but it is something that you should consider when starting your next project.