How to convert DWG files to OBJ or FBX without AutoCAD?
From all the file types that you will have to manage during a project, the most common is the DWG from AutoCAD, which is also the format for lots of other tools like BricsCAD. Unlike many formats that we have to import to Blender, it is not easy to get DWG data to Blender with no previous conversion.
We often get questions from architects and artists trying to import DWG files to Blender with very few success. The release of Blender 2.8 brought another layer to the problem. It still doesn't have a working and reliable DXF importer.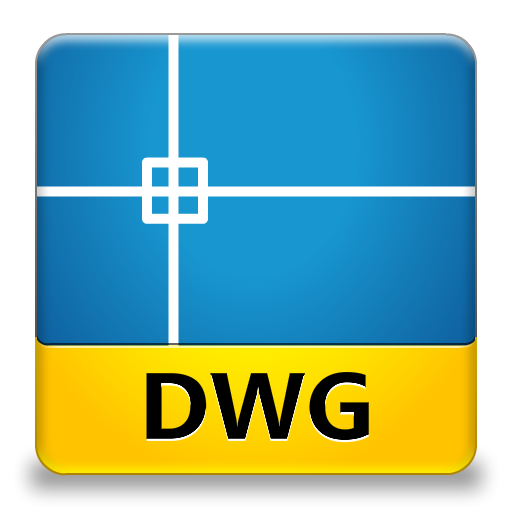 Is there a way to go around this limitation? How to convert DWG files to OBJ or FBX without AutoCAD? Do you need AutoCAD to make such conversions?
The answer is no.
How to convert DWG files to OBJ or FBX without AutoCAD?
In the following guide, I will show you how to get any DWG file converted to either FBX or OBJ without AutoCAD — using only free tools. You can easily import FBX or OBJ files in Blender 2.8. You don't even have to go further and get a conversion from DWG to OBJ, but I will show you how to do that in case you need it in the future.
What will we need? First, you will have to download some free software that will allow you to manipulate both DWG and FBX files.
Required software:
Step 1: Convert the DWG file to DXF
The first step is to get your DWG file converted to DXF using the ODA File Converter. You will have to get the software and create two folders on your computer: one for the DWG file and another for the DXF output.
Since ODA File Converter only works in batch mode, you will need a folder even when you have a single DWG file. For compatibility, pick an old version of the DXF file like 2010. Press the Start button to begin your conversion.
If you want to go to Blender 2.79, stop here and import the file using the DXF importer Add-on. From there you can export the data to both FBX and OBJ. However, let's pretend you don't have Blender 2.79.
Step 2: Convert the DXF to FBX
With a DXF file, we can convert it to FBX using the Autodesk FBX converter. Unfortunately, you can't get a DWG file directly to the Autodesk FBX converter. The tool only accepts 3DS, DAE, DXF, FBX, and OBJ.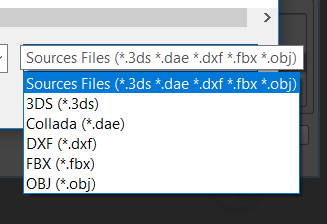 Select the DXF file and press the Convert button to create an FBX.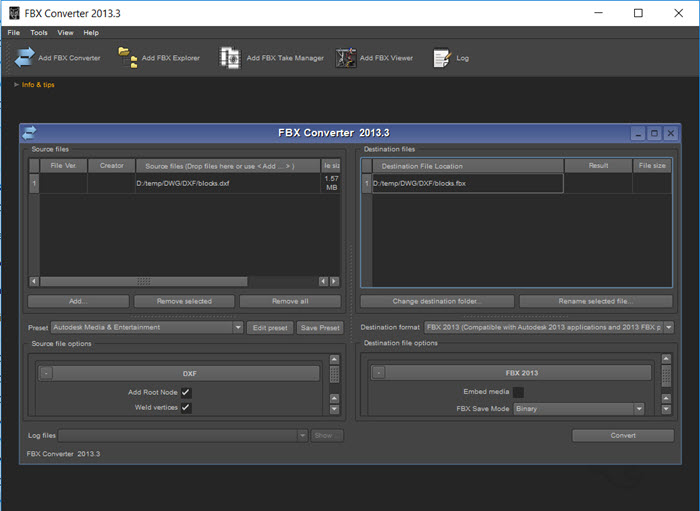 At this point, you can already go to Blender 2.8 and use the working FBX importer to get your data to Blender. Let's pretend, once again, you don't have Blender 2.8 and need an OBJ file from your DWG.
Step 3: Convert the FBX to OBJ
Still, in the Autodesk FBX converter, you can start another conversion. This time you will choose the FBX file created in the last step. Since you have an FBX file as input, you will be able to select OBJ as output.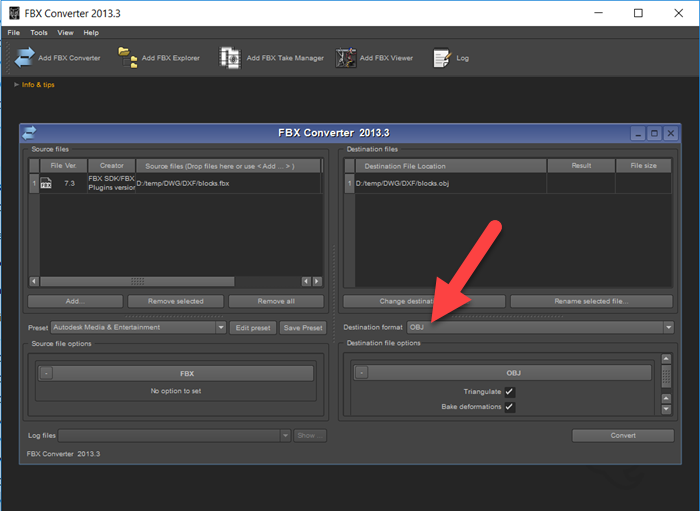 And now, you will have an OBJ file from a DWG without AutoCAD.
Step 4: Import the files to Blender 2.8
You now have the option to import the data in FBX or OBJ formats using Blender 2.8.
Conclusion
How to convert DWG files to OBJ or FBX without AutoCAD? The answer is using a series of conversions with the ODA File Converter and Autodesk FBX converter. Will your data remain intact from all those conversions? It is hard to say, but will probably lose some information.
As long it keeps the main drawing lines to use as a reference in modeling, you will enjoy having a precise reference to speed up your work.
Using Blender for architecture
Do you want to use Blender 2.8 for architecture? We have three books available that could help you!
They cover the use of Blender for producing architectural content and also all information you need to render projects in real-time:
You can get them in both digital and paperback formats. By ordering those books, you will not only improve your skills with Blender for architecture but also support Blender 3D Architect.