Blender and Corona: Take a Break
It seems that lots of artists are trying to render some of their projects using Blender and Corona, as a way to compare it to Cycles. One of the latest projects was a render from artist Adam Radziszewski. He is the owner of AZR Studio, and he did manage to get a beautiful night scene.
According to the artist, the purpose of this scene is to demonstrate some of their 3d models for the Unreal Engine. As a result, we get a lovely night scene showing not only their skills but the potential for both Blender and Corona.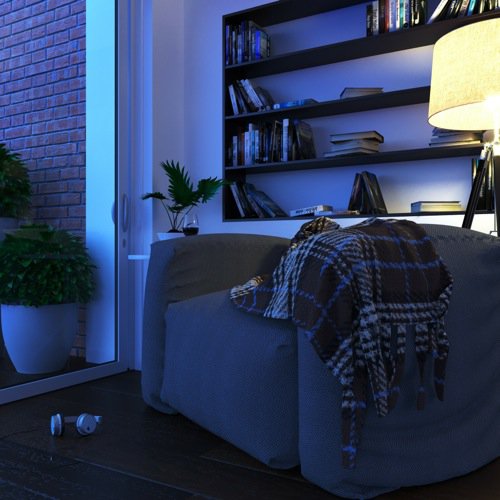 Despite the fact that this is a great piece of artwork and interior visualization, you also will find some great resources following the link to the project description. The artist was kind enough to share some of the assets for that scene and some other 3d models.
If you visit their BlendSwap and AZR Studio web pages, you will find links to get furniture models, already in the Blender native format. Some of them with baked textures in Cycles.
One of the best resources is a set of 50 books for Blender that have individual textures for all covers! All files in the Blender native format. They will later create assets for the Unreal Engine using those book models.
Don't miss that out!
In case you are looking to start using Blender and the Unreal Engine, take a look at our online training that deals specifically with both tools.