Free antique furniture for architecture
A few years ago I had to work on a project that needed antique furniture in 3D because the client wanted a vintage aspect for all objects. To make all visualization for that particular project, we had a hard time looking for models online.
As a result, we had to work quickly to create some of the models from scratch because there weren't any good libraries with old 3d objects available.
Depending on the context and project you may have to use antique furniture in a particular scene. Since most of the libraries will focus on contemporary objects, it will become hard to find such resources online.
If you want to add some old furniture models to your library, take a look at this free scene from artist b2przemo.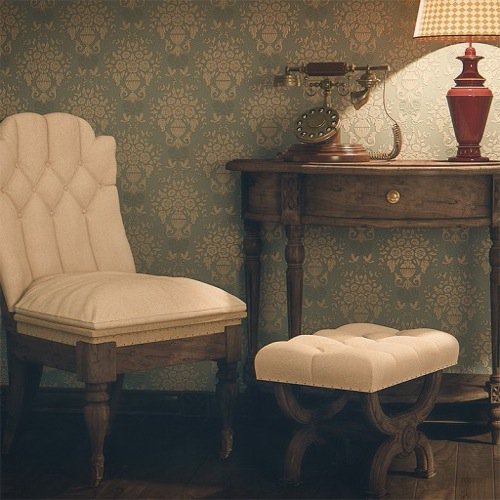 The link will take you to BlendSwap where you can download the scene file using the free account offered by the site. Besides the scene itself, you will also get three seamless textures.
Inside the Blend file you will find:
Chair and leg rest
Lamp
Old phone
Side table
If you choose to download the file, just notice that it has a creative commons attribution license. You have to mention the author and source.
For those of you looking to get started on modeling for architecture, don't forget to check our online training about modeling for architecture: