Free assets for the Unreal Engine
Blender is a great tool for any artist that is looking to create assets that will fit in tools like Unity and the Unreal Engine. For architectural visualization, you will find more benefits on the Unreal Engine, especially the free license that won't charge you royalties. If you are not aware, developers must pay royalties for games that use the Unreal Engine.
Their license for consulting products like architectural visualization states that no payment is due in this case.
For those of you that already choose to use Unreal Engine to create architectural visualization, I found some free assets that might become useful. At Epic Games forums you will find several assets from artist Badhowen, and some of them will fit architectural visualization projects.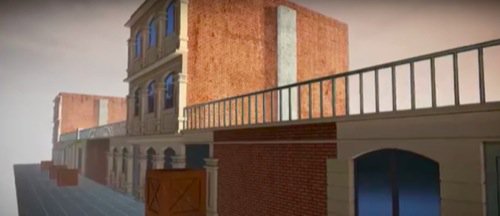 There are objects, textures and visual effects.
Just be aware that no information about the license of such objects is available. Use them with caution on commercial projects.
If you follow the link to the Epic Games forums, a video has all assets listed. Make the download as fast as you can, because all files are in the artists Google Drive. At any moment he could remove the link.
Even with the potential risk to use such resources on commercial projects, you could use them as a learning resource.
If you have any experience with the Blender Game Engine, you will find a few aspects of the Unreal Engine familiar. Like the blueprint system, which has similarities with Blender's logic bricks.
And don't miss our course about Blender and the Unreal Engine. At this moment, I'm working on a new version of the training. It will go live by the end of May.