Oak Pass House with Cycles
The best way to improve your skills with architectural visualization in Blender is practice. I do have lots os students that still believe in on a magic button or technique, which will solve all aspects of a scene quickly. There are a few tricks and techniques that help to create better renders, but you must put them in practice.
Otherwise, you won't know how to adapt them to a particular project. Each architectural project has unique features and challenges. Knowing how to adjust lights, materials and textures are crucial.
Sometimes a simple practice exercise may give you results exceeding any expectations.
Take a look on this render from architectural visualization artist Ján Morek. The project is an attempt to create a visualization for the Oak Pass House from Walker Workshop Architects.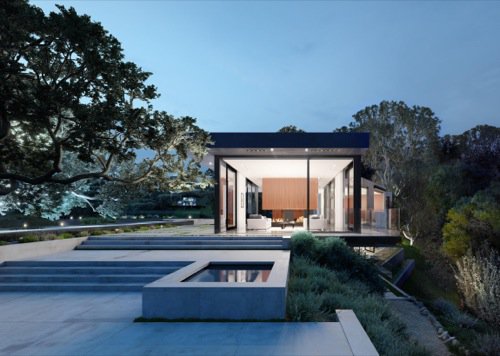 According to the artist, on his ArtStation page, it started as an exercise to improve his skills on architectural visualization. He took some pictures from the project as a reference and tried to create all details with Blender. You have to agree that he did succeed on his attempt by far!
Visit the links to see more images of this project. All modeled in Blender and rendered with Cycles.
That is an excellent example of how a simple practice exercise may give you remarkable results. You just have to take some time to start doing projects. If you don't have any particular request for commercial projects, choose an existing one and use it as a reference.
Are you starting with architecture in Blender? Take a look at your online training section to get started.