White and Grey Bedroom in Cycles
If you follow the articles from Blender 3D Architect, you know that Blender 2.79 has a collection of features that will help to render images with less noise in Cycles. Using the incredible denoising feature will give you better images with much fewer samples.
For instance, an artist will be able to get a "usable" image with values of 700 or less. For interior images, using those values with no denying will most likely end in grainy images.
In some case, not even denoising will help you to get rid of noise in Cycles.
An artist called giridc just posted an interesting collection of renders from a bedroom. The project name is the White and Grey bedroom and the artist is using some of the new features in Blender 2.79.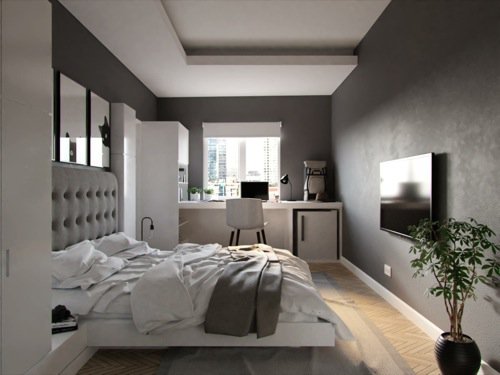 Besides the quality of assets and materials, you will notice that according to the artist using denoising wasn't enough to get a clean image in this case. How many samples did he use? For this project 2000 samples!
Using a considerable medium to a high value as 2000 samples are more than enough to give clean renders, at least for most projects.
If you follow the thread discussion, several artists are pointing solutions on how to improve or get better results using the same setup in Cycles.
Besides being an excellent example of artwork created in Blender for architecture, you can also learn about techniques to speed up rendering.