Tranquility box: Rendering a SketchUp file in Blender Cycles
What is the first step you take when starting an architectural visualization project in Blender? A typical workflow involves modeling the project based on references such as technical drawings, to later add materials and render. However, a few projects may also start with models created outside Blender.
A popular choice to create basic 3D models for architecture is SketchUp, and you eventually might receive an SKP file to render. Usually, a model from SketchUp requires some rework in Blender to become manageable for materials and rendering.
If you are wondering how good a SketchUp file can look when rendered in Blender, you should take a look at this project from artist Luan3dr. He shared a render in his ArtStation profile with a Modern House design created in SketchUp.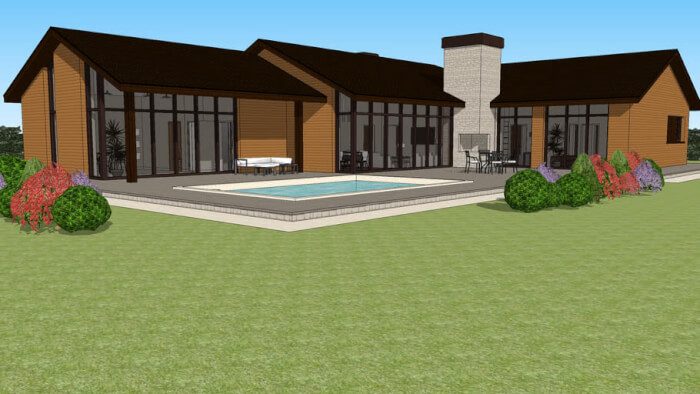 Using Blender and E-Cycles he manages to completely transform the stylized look from a SketchUp model to a high-quality exterior rendering.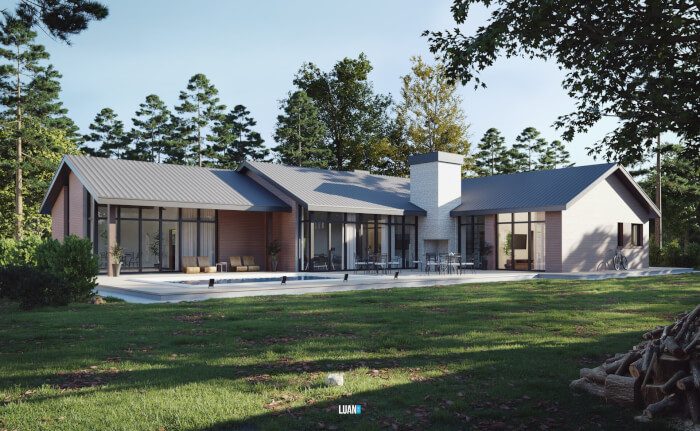 If you visit the ArtStation page, you can even take a look at some of the settings used for the Sun in this particular render.
What is the best way to transfer a SketchUp model to Blender? In case you have SketchUp Pro, a great way to send a scene to Blender is by exporting it as an OBJ file. Another solution is to use a SketchUp importer for Blender that can directly import SKP files.
Using Blender for architecture
Do you want to use Blender for architecture or render your projects using Cycles or Eevee? We have three books available that could help you!
They cover the use of Blender for producing architectural content and also all information you need to render projects in real-time:
You can get them in both digital and paperback formats. By ordering those books, you will not only improve your skills with Blender for architecture but also support Blender 3D Architect.