Sober interior with Blender Cycles denoiser
A series of articles here at Blender 3D Architect aims to show you some of the features from the upcoming Blender 2.79. Some of those features include filmic, Add-ons and more. One feature from Blender 2.79 promises to help you to render images faster.
Not exactly faster, but to remove the noise from renders in Cycles using low levels of samples. The denoiser might allow you to create architectural renders using 500-1000 samples, which in average wouldn't result in clean images.
Do you want to see an example?
Here is a project from French artist mareck and posted at the BlenderArtists forums. The project has a name of Sober Interior. According to the artist, he wanted to test the denoiser. The results are quite impressive for a render with "only" 700 samples.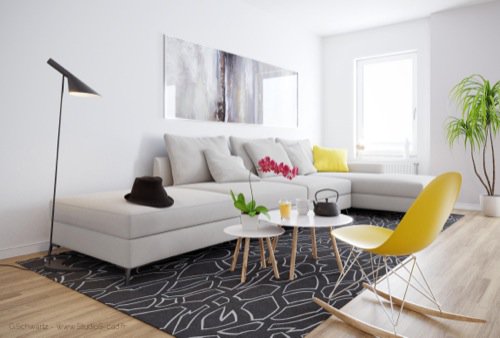 Not only you will be able to check some of the various tests from the artist, but the artist also shares the settings of some materials at the scene.
Using the denoiser in images has a downside, which is a possible lost of detail on the image. Since the denoiser applies something close to a small blur to the pixels, you might lose fine detail on images.
But, using with a small radius may save you a significant time during rendering. Just think about the time you might save on animations. If you save 5 minutes on each frame for an animation with 120 frames, it will mean a reduction of 10 hours on the overall render.