Rendering with Cycles from 3ds Max
With the release of Cycles back in Blender 2.61 we saw the birth of an outstand open-source render engine, which would revolutionize the way we create digital art. Since Cycles works together with Blender, a large number of artists migrated to Blender just to take advantage of the advanced render features.
However, Cycles could dominate the world benefit a lot more people, even outside the Blender. For that reason, an old project to create a standalone version of Cycles is in development. Using that standalone Cycles, you would be able to render from tools like SketchUp, Cinema 4D, and others.
There are no binaries for the standalone version, but you can get the source code and compile one yourself. The project is from developer Jeffrey Witthuhn.
And someone did that to enable the use of Cycles in 3ds Max. Meet the Cycles for Max project that is in version 1.07, which is a recent update. You can download binaries and a plugin to render scenes using Cycles.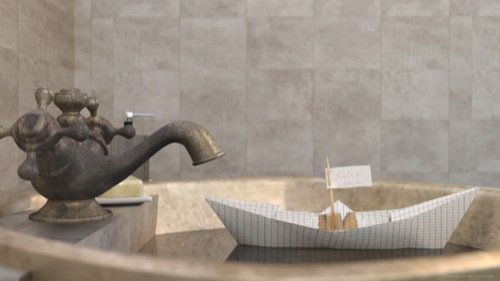 (Render credits: Claudio Magrì)
It is still a work in progress but shows a lot of potentials.
You may be asking yourself: why anyone would use Cycles in 3ds Max?
My answer is: why not?
In fact, artists using 3ds Max are unhappy with some of the recent choices made by Autodesk regarding render options. They are no longer supporting mental ray in 3ds Max, and now you have to use Arnold. For many people, Arnold is a much better render option, compared with mental ray.
But, here is the catch. Even coming with 3ds Max by default, you have to pay extra money on top of your 3ds Max subscription to use some of the features in Arnold. Great, isn't it?
With the Cycles standalone you can enjoy a great "piece" of Blender anywhere you want.