Filtering E-Cycles projects in ArtStation
As you probably notice from the multiple articles and projects posted here in Blender 3D Architect, I love the speed and optimization of E-Cycles. It is an impressive upgrade to anyone working with Cycles as a tool to make architectural visualizations. It is an optimized version of Cycles with a focus on speed, and it can deliver some impressive gains. In some cases, it can quickly speed up render by 10x.
Do you want to see a lot of projects using E-Cycles to speedup renders? I just found about a vital update applied to ArtStation project data and search filters. They now have an option to search for projects using E-Cycles.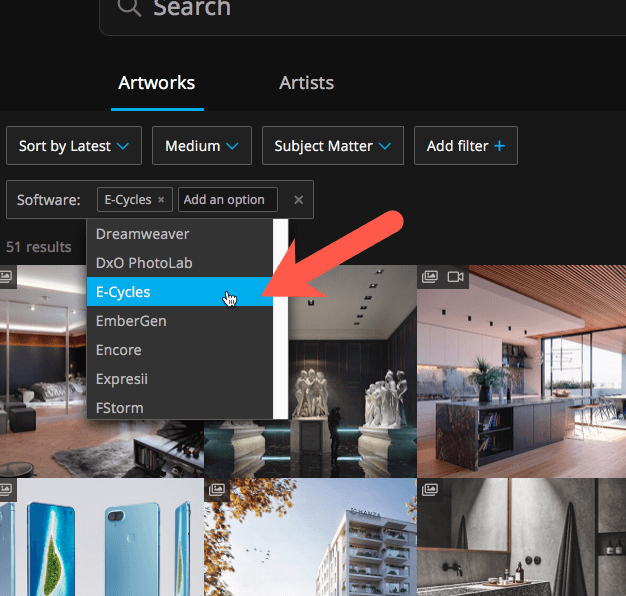 Most of the projects using E-Cycles are also related to architecture, making it easy to look for inspiration and some of the best artwork using Blender for architecture.
It also features the renderer icon.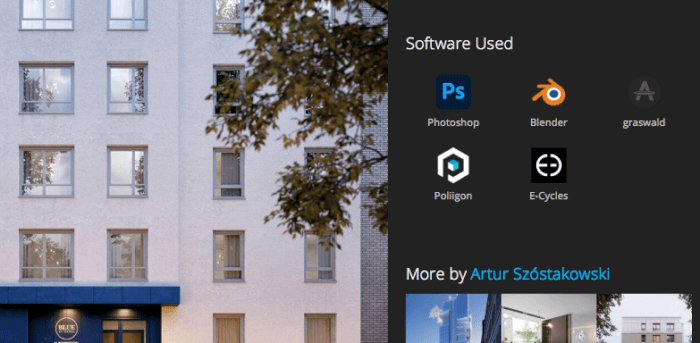 An example of that can be found in this gorgeous project called BLUE by Hanza – Housing building by Artur Szóstakowski. He uses Blender and E-Cycles to create a great set of visualizations for this residential building complex.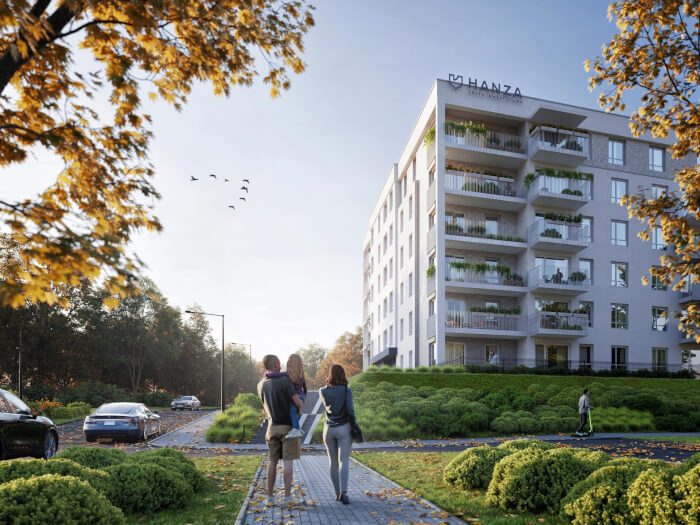 Since I'm always hunting for great-looking projects to share with our audience here in Blender 3D Architect, finding renders using E-Cycles was a mix of luck or following the Official Twitter account from the renderer, having such an option is a great resource. It might also help you decide whether it is worth investing in E-Cycles. By the way, all optimizations in E-Cycles happens under the hood, and it works like if it was regular Cycles in Blender. We even have a quick intro to the renderer here.
Using Blender for architecture
Do you want to use Blender for architecture or render your projects using Cycles or Eevee? We have three books available that could help you!
They cover the use of Blender for producing architectural content and also all information you need to render projects in real-time:
You can get them in both digital and paperback formats. By ordering those books, you will not only improve your skills with Blender for architecture but also support Blender 3D Architect.