Spiced Basil: Restaurant interior with Cycles (Profile)
The project profile series of Blender 3D Architect is a collection of articles with the aim of feature projects related to architectural visualization. We invite talented artists to share additional details about each project to demonstrate how they approach each stage of the process. And also allow each author to publicize their work among our readers.
How does it work? It is like an interview, where we sent a couple of questions about a project for the artist.
If you want to check previous project profiles, visit this link.
Today we have a restaurant project from artist Kariuki Ouma, which used Cycles to render a lot of great looking images from this interior.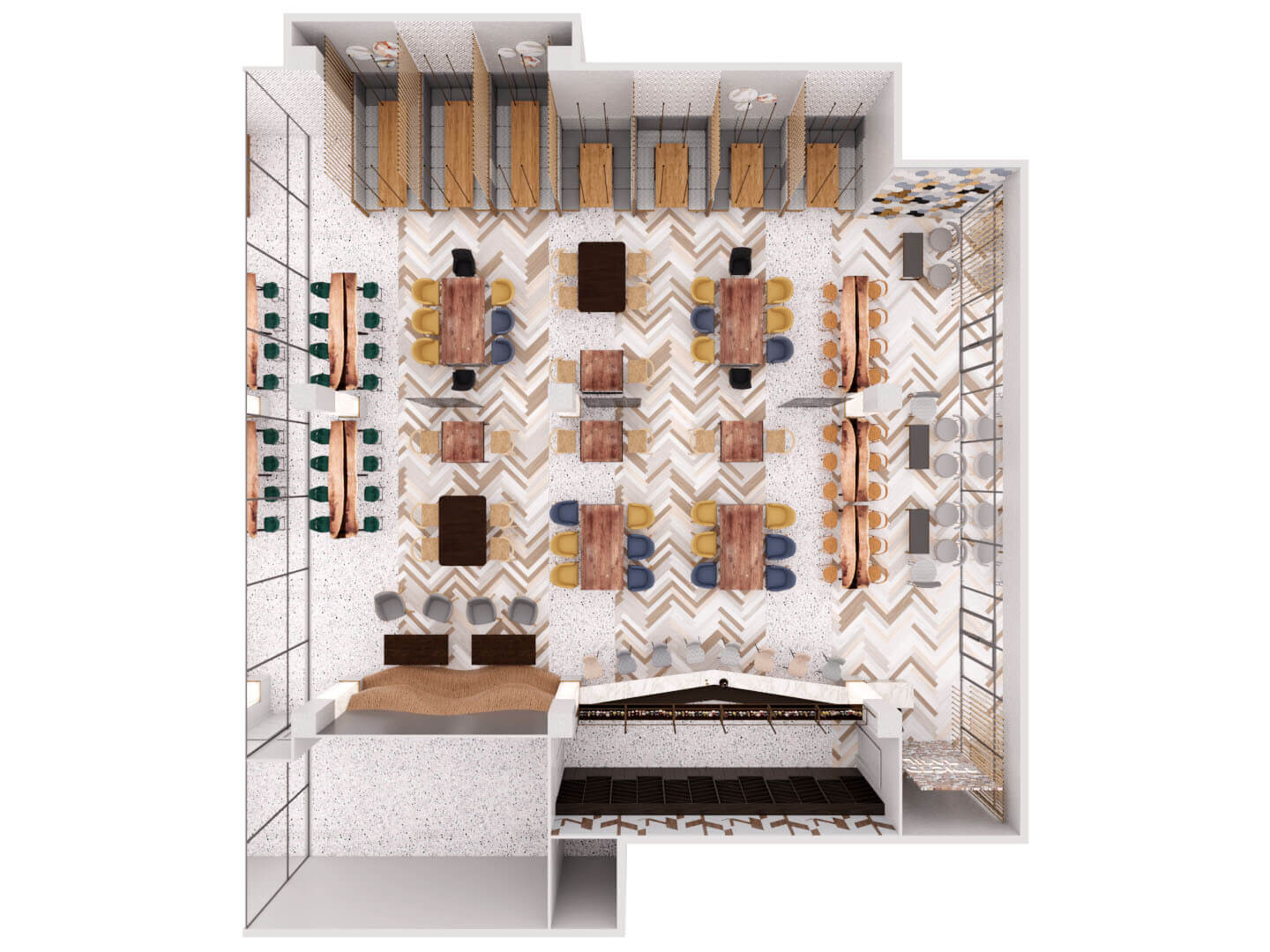 (Click to enlarge)
What is unique about this project? One of the first aspects that will catch your attention in this project is the interior design solutions, which are different from residential spaces. The interiors for a restaurant must use a different approach to materials and textures.
In this project, you find an interesting mix of materials and an industrial look.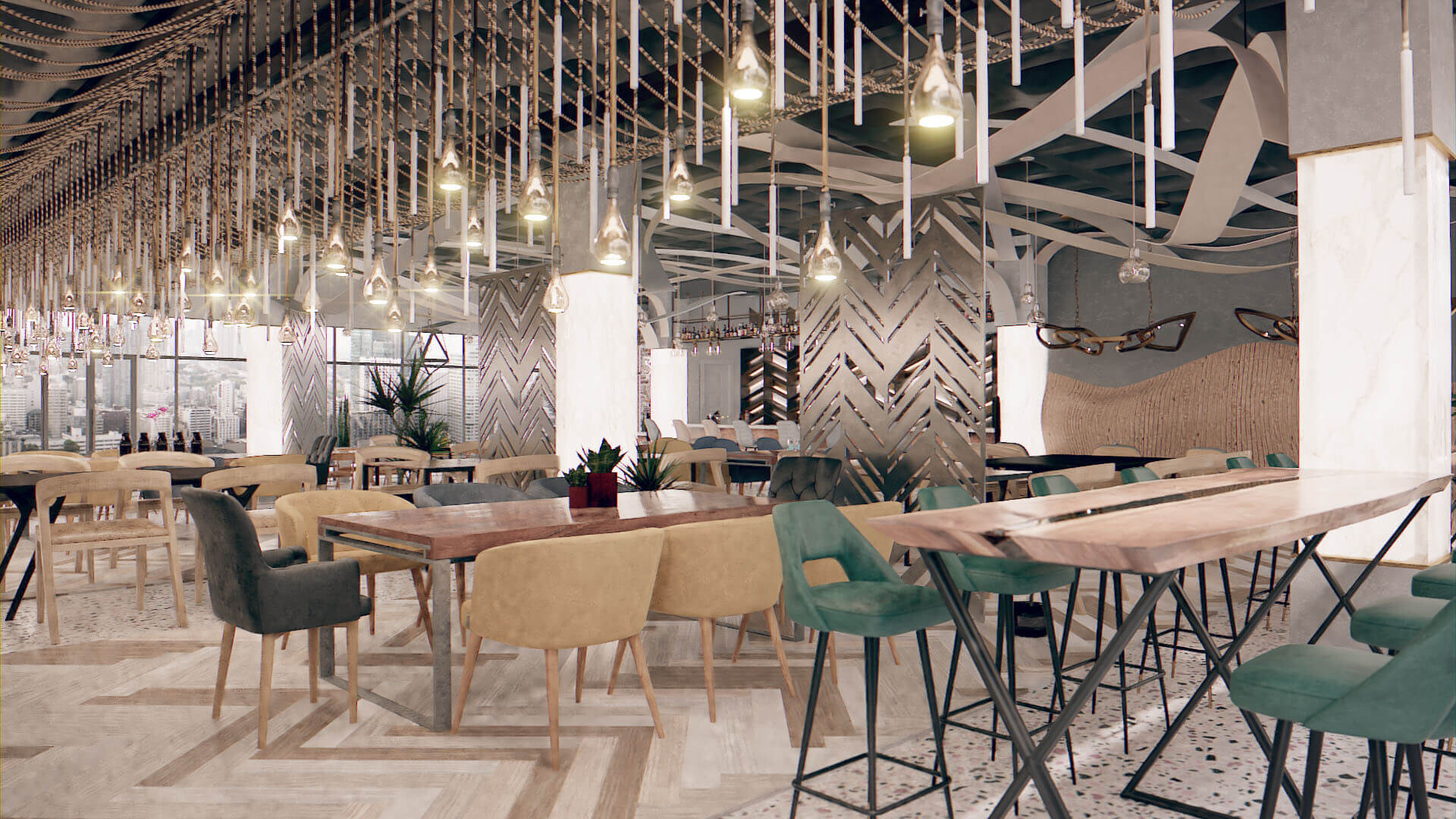 (Click to enlarge)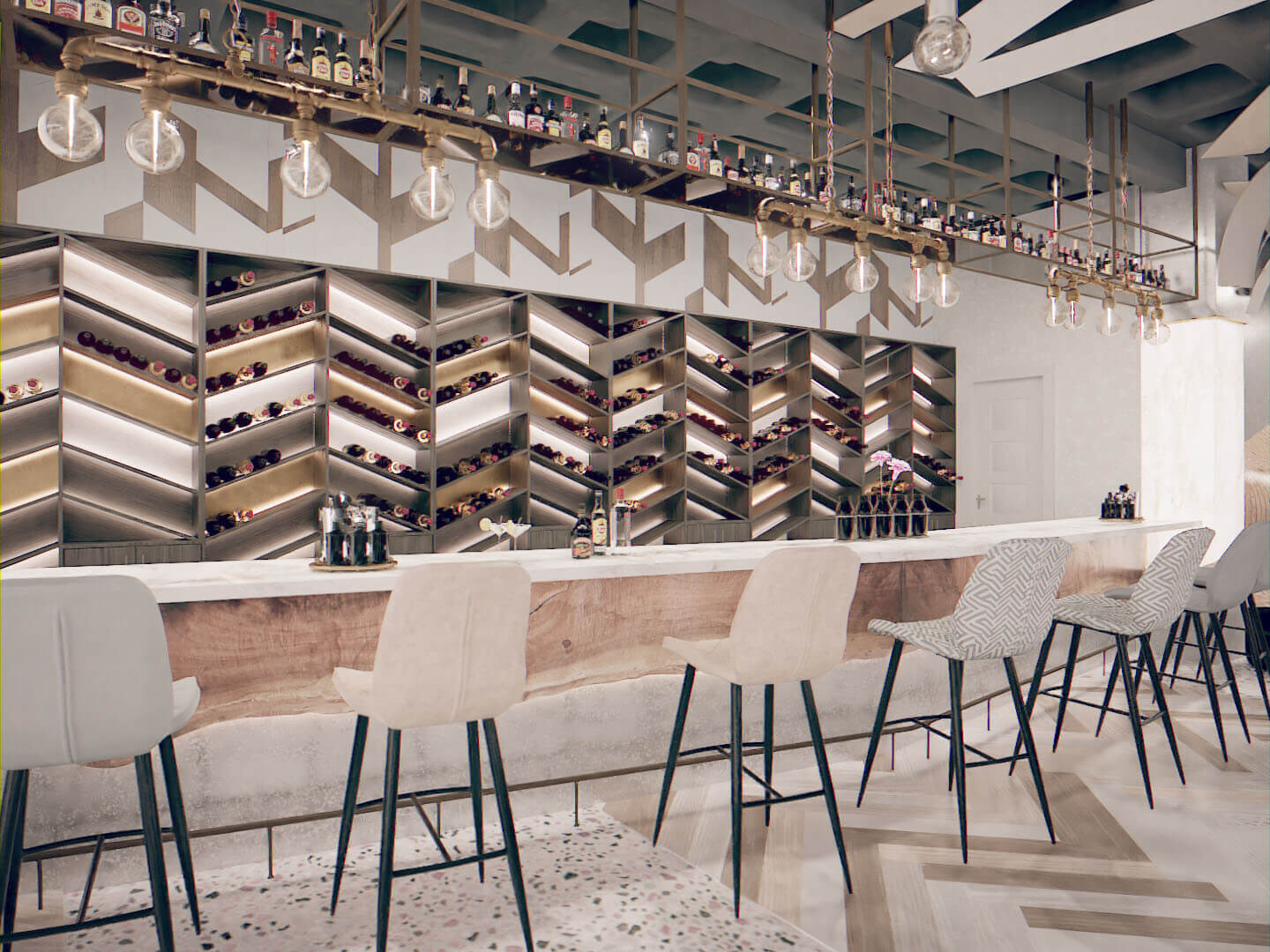 (Click to enlarge)
Unlike many projects where you can focus only on modeling architectural elements, the artist also had to create custom made furniture for this interior. That adds to the complexity of the scene and reminds us of the need to create furniture models for our projects eventually.
Let me thank Kariuki Ouma for sharing the details about the project with Blender 3D Architect readers.
---
Was it a commercial project? What can you tell us about the motivation for this project?
Yes, this was a commercial project for an upcoming restaurant in Nairobi, Kenya. The theme and concepts were built around herringbone shapes in wood, fabrics, and metal—also a mix of wood and concrete through space. The main idea for the suspended ceiling and seating is to use wood as much as possible.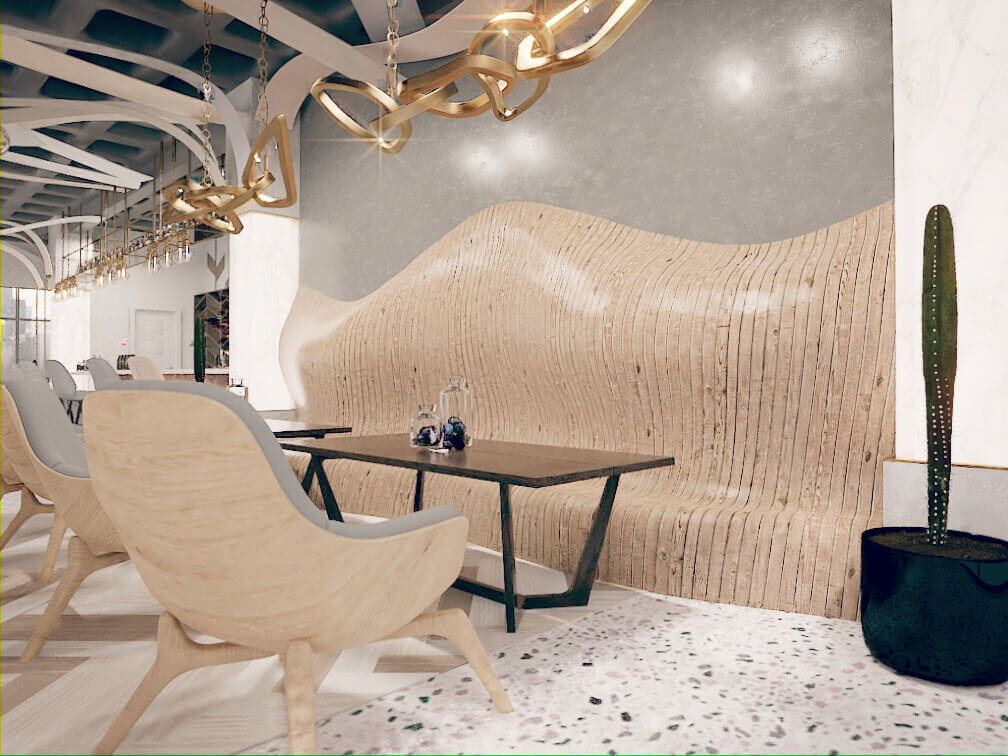 (Click to enlarge)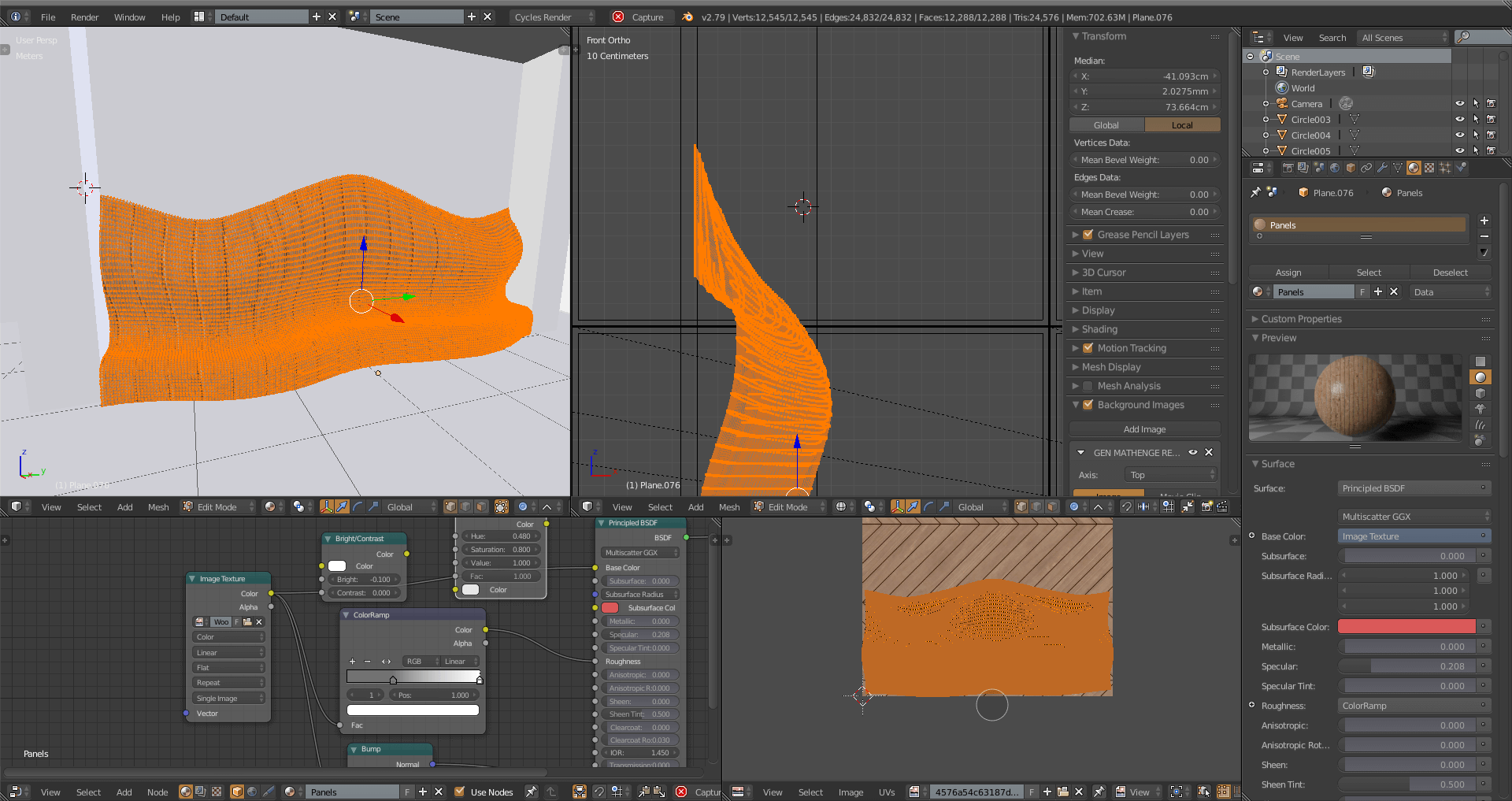 (Click to enlarge)
Did you use any references for modeling, like technical drawings?
I did use technical drawings and photos from the site, which worked as a good reference, but as for custom furniture, I worked with photos and sketches.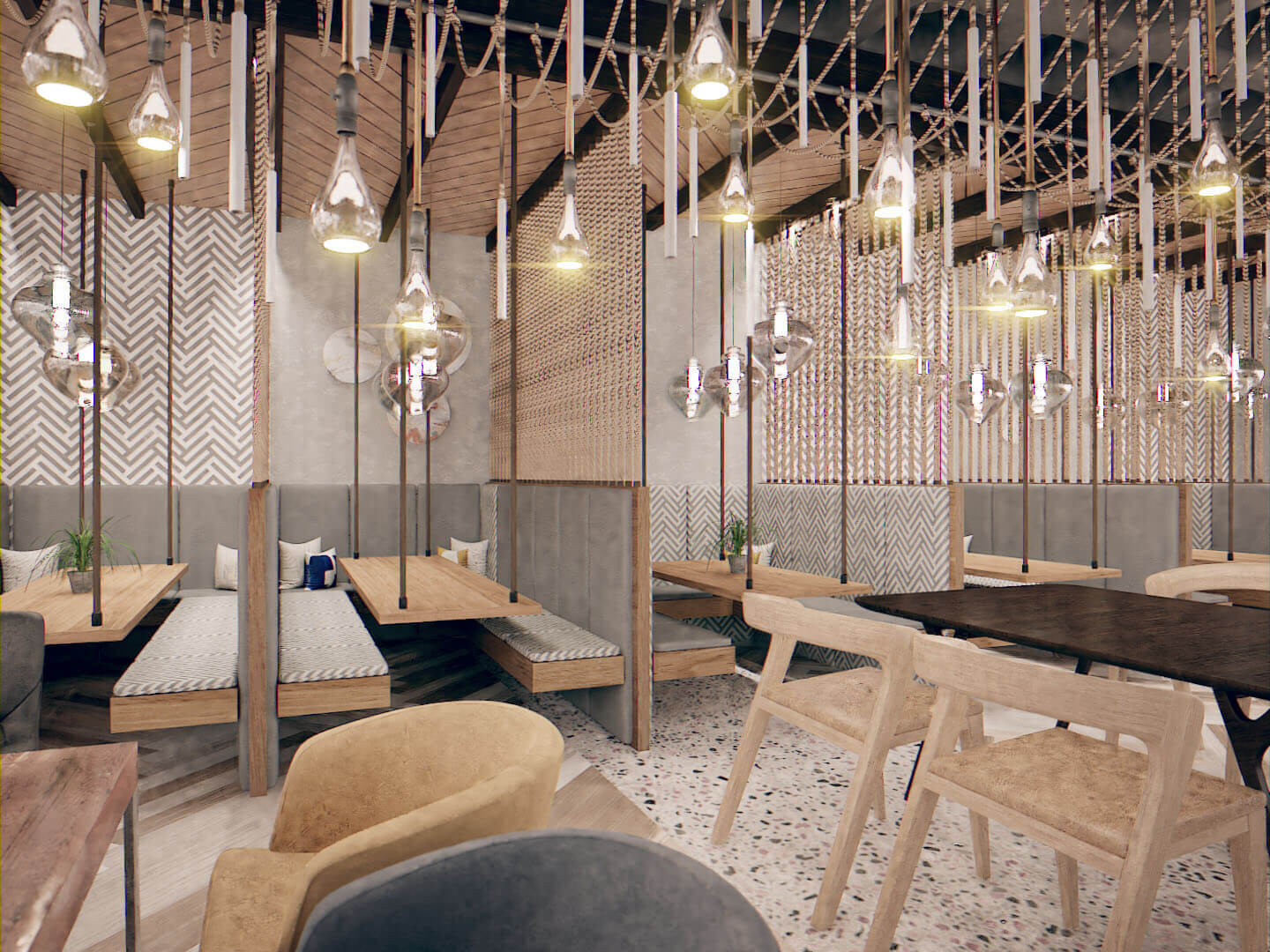 (Click to enlarge)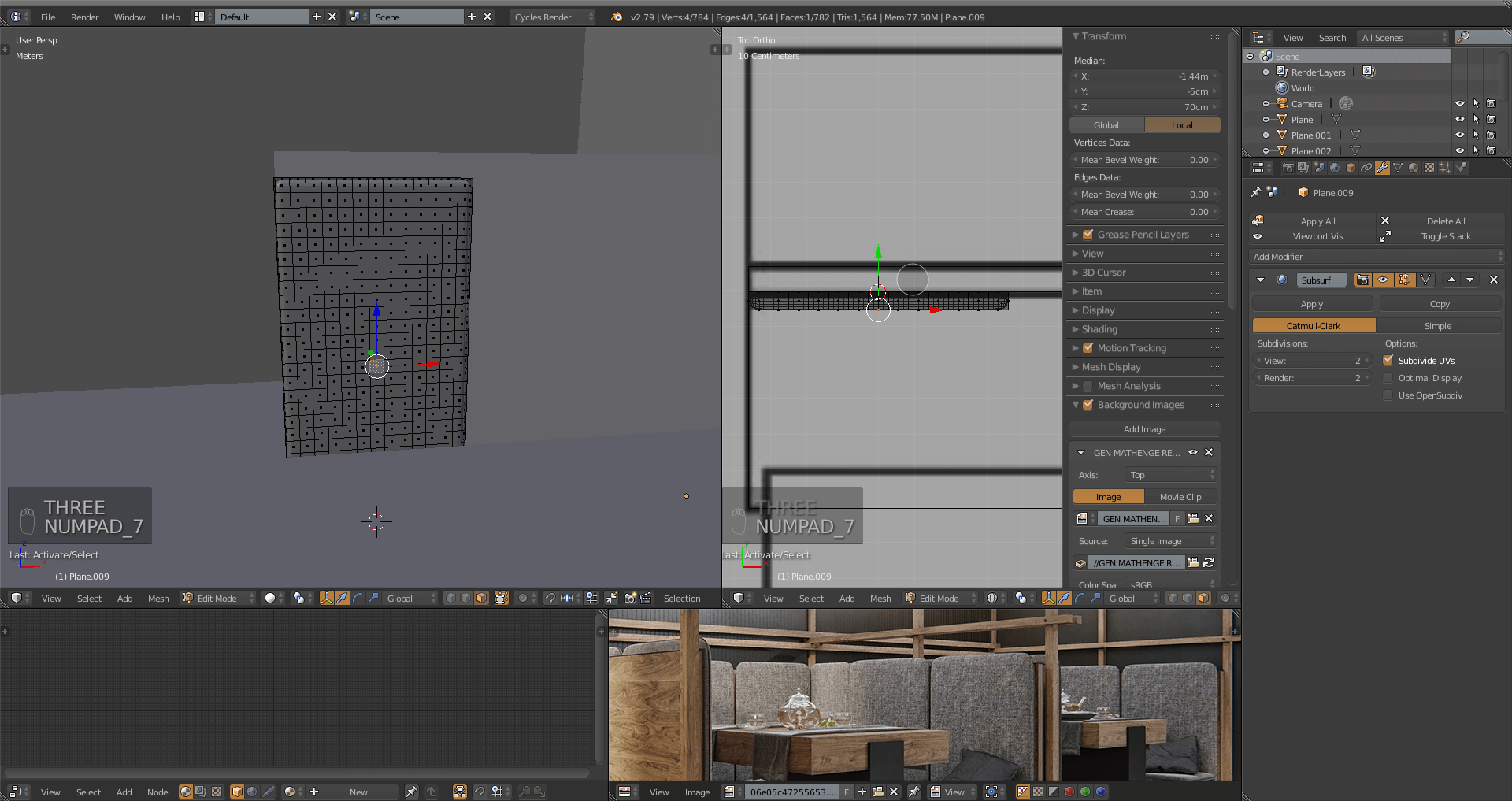 (Click to enlarge)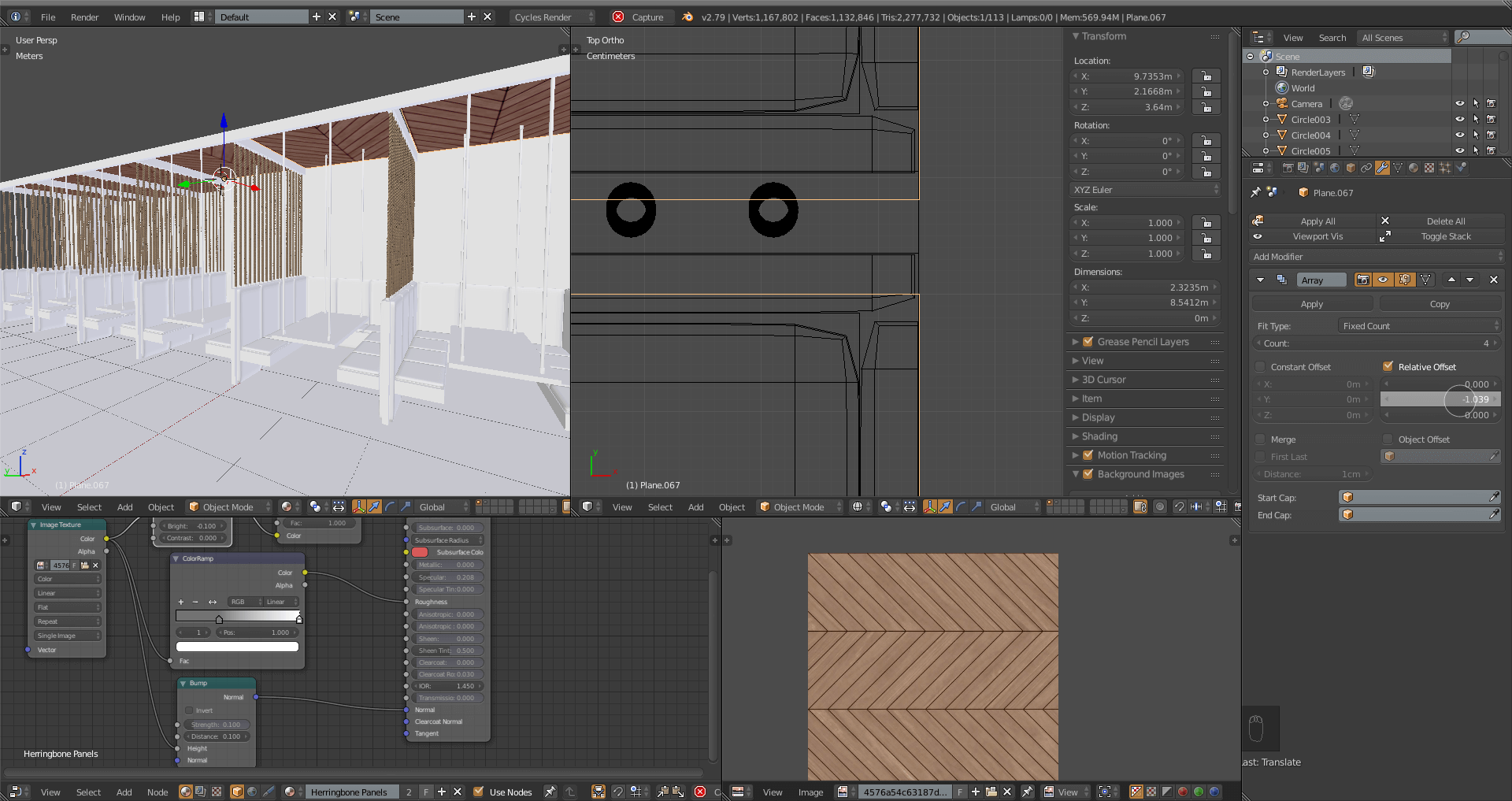 (Click to enlarge)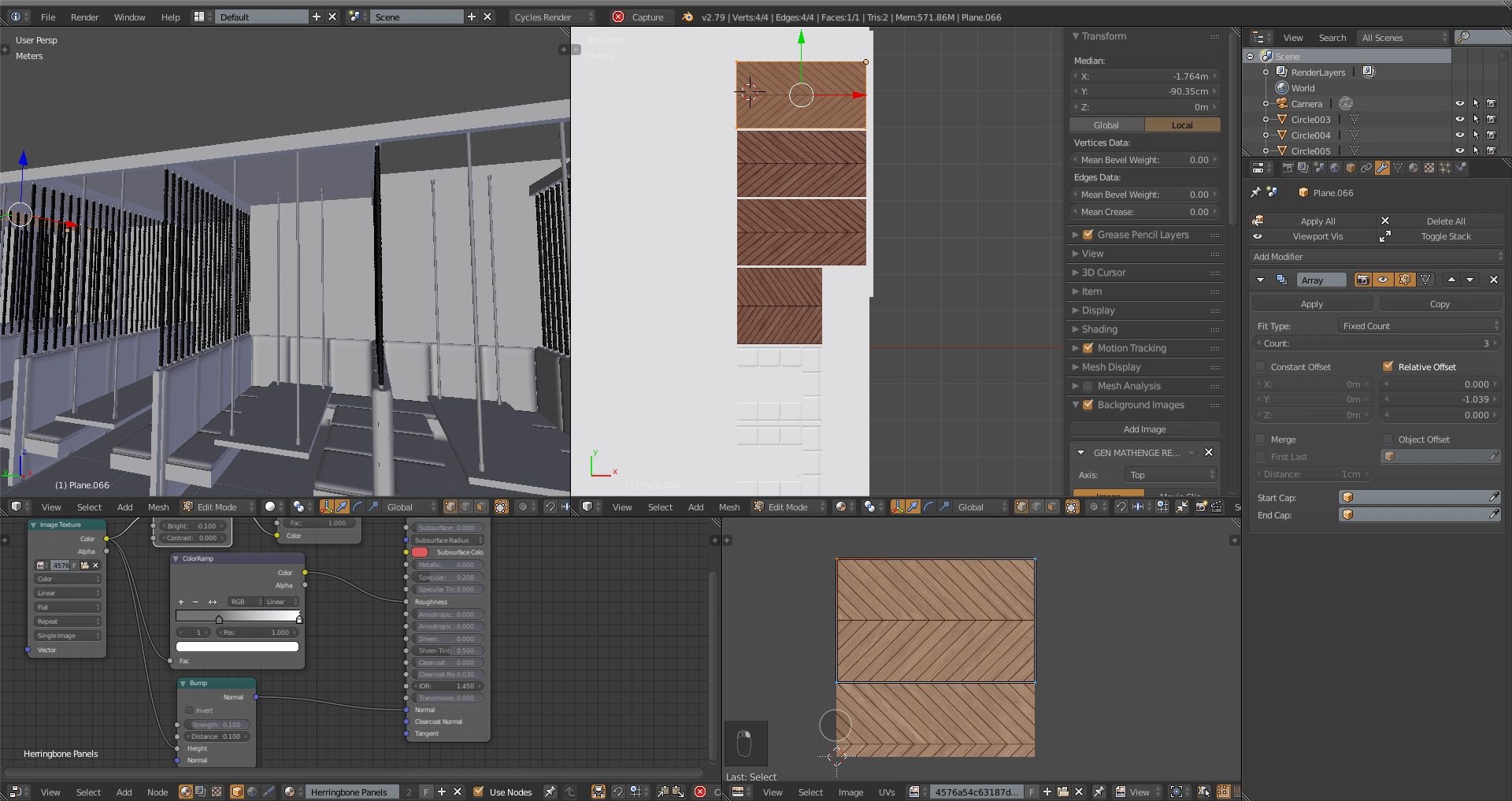 (Click to enlarge)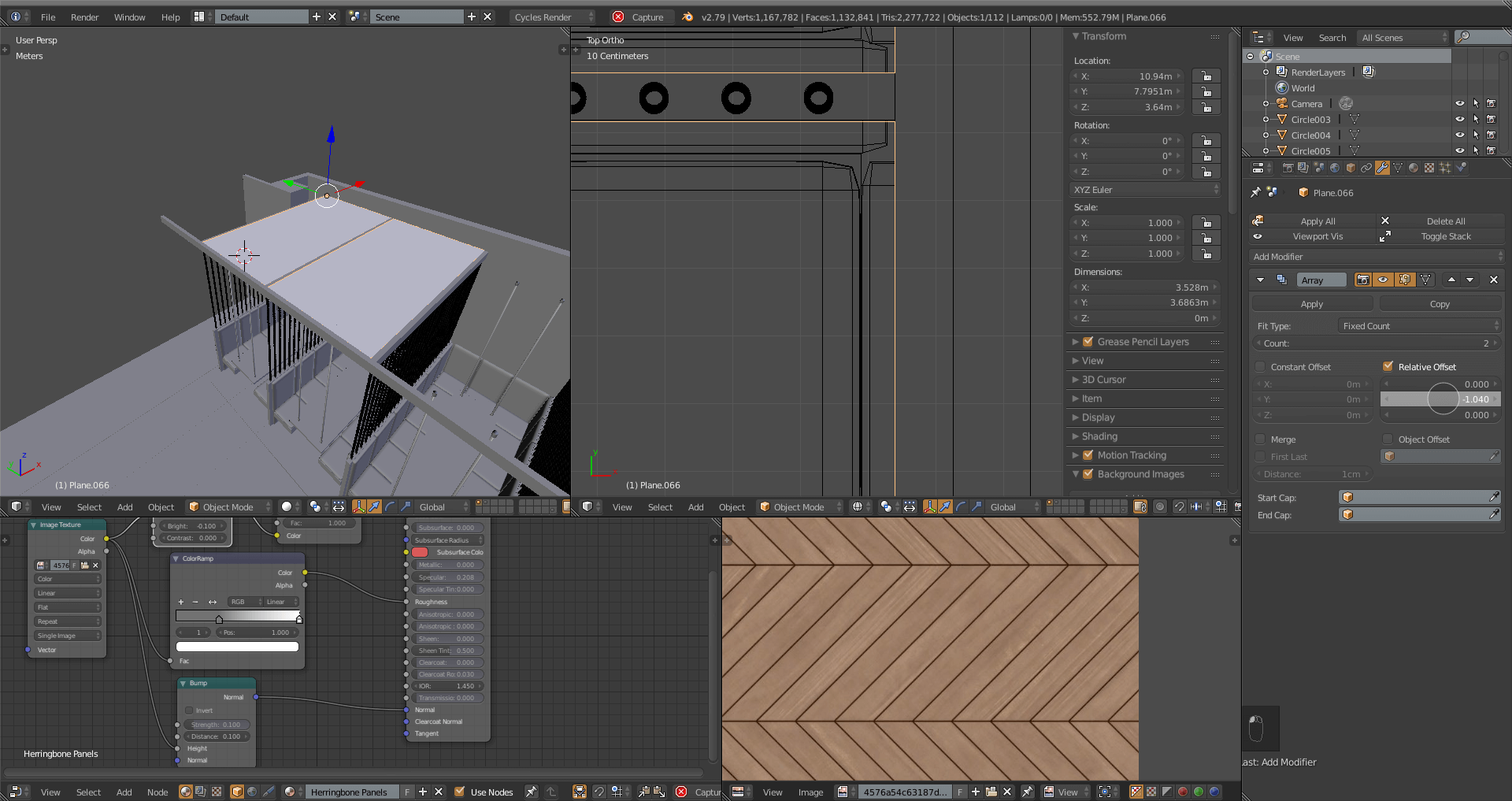 (Click to enlarge)
How long did it take from start to finish?
The entire project took about one week, although we worked in stages to create all the renders.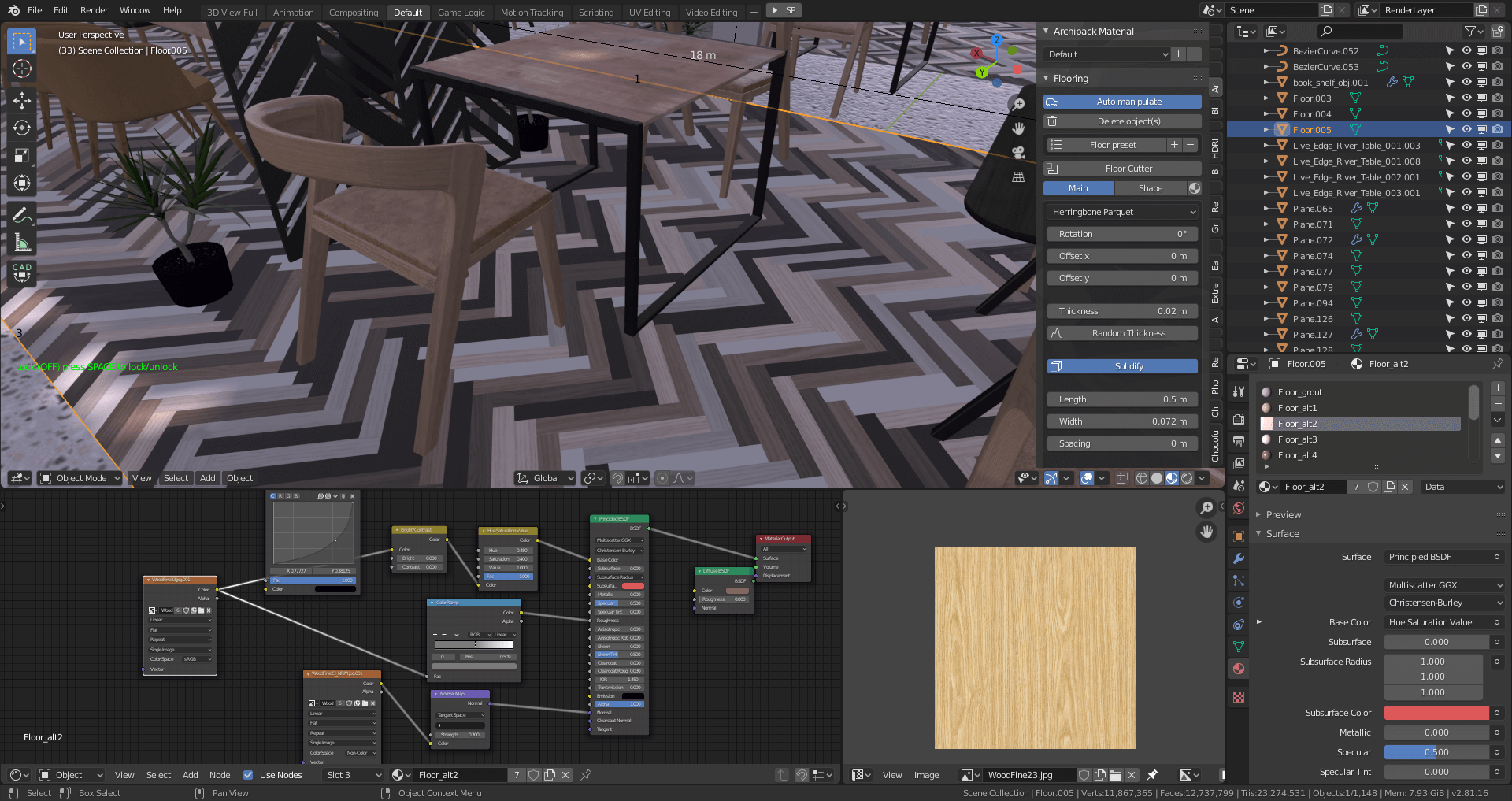 (Click to enlarge)
What hardware did you use to render? Can you share some render times?
At the time, I was working on an Asus ROG Strix 2.6GHz i7 16GB RAM with an Nvidia GTX 1070 8GB card. On average, each image took about 20/25 minutes to render.
Can you share any details about the lighting process?
The main lighting source was from an HDRI and an area light. I placed the area lights at the window opening, which lit most of the interiors. For the interior lights, I used area lights and emission shaders for strip lighting and bulb filaments.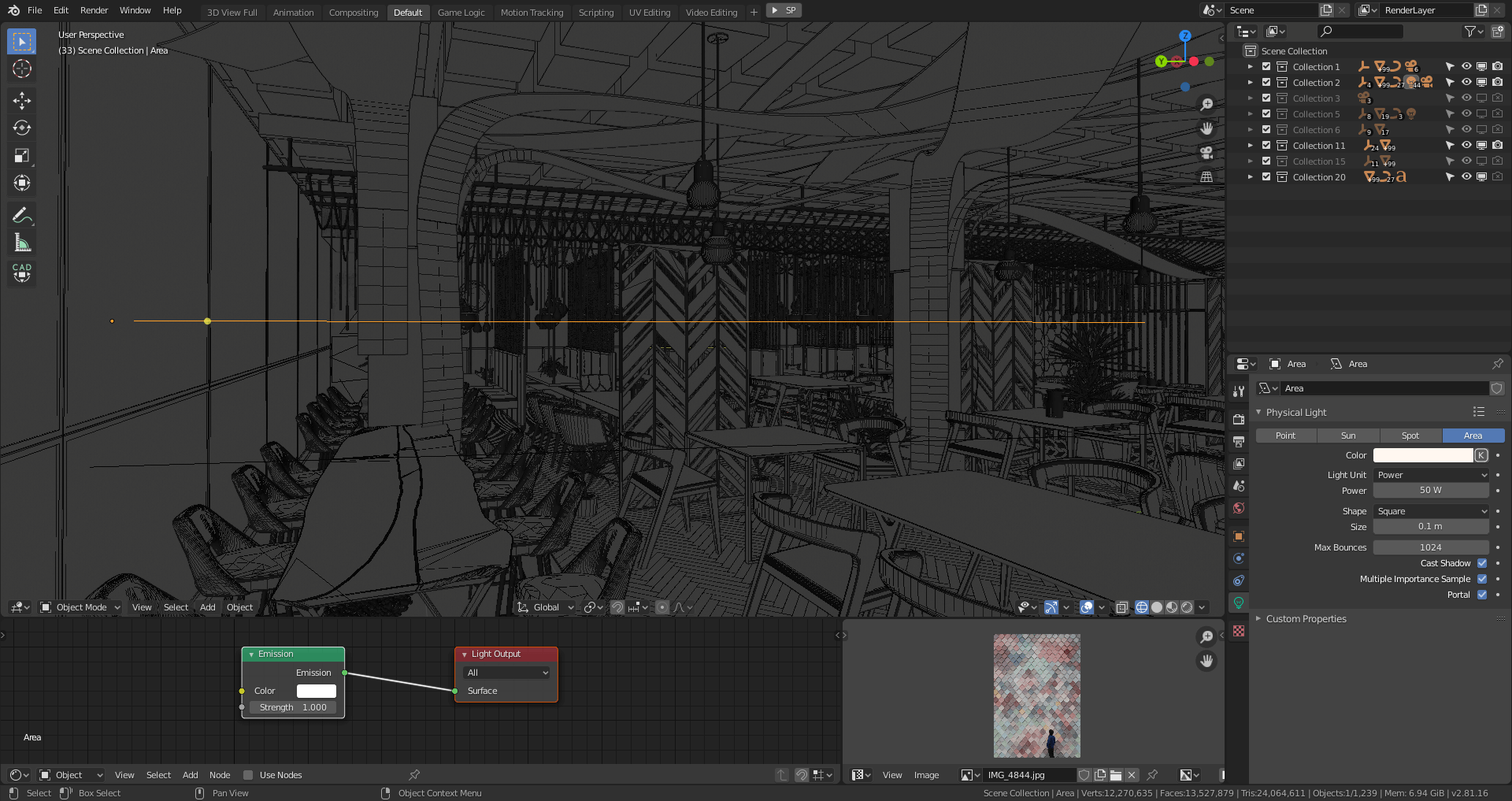 (Click to enlarge)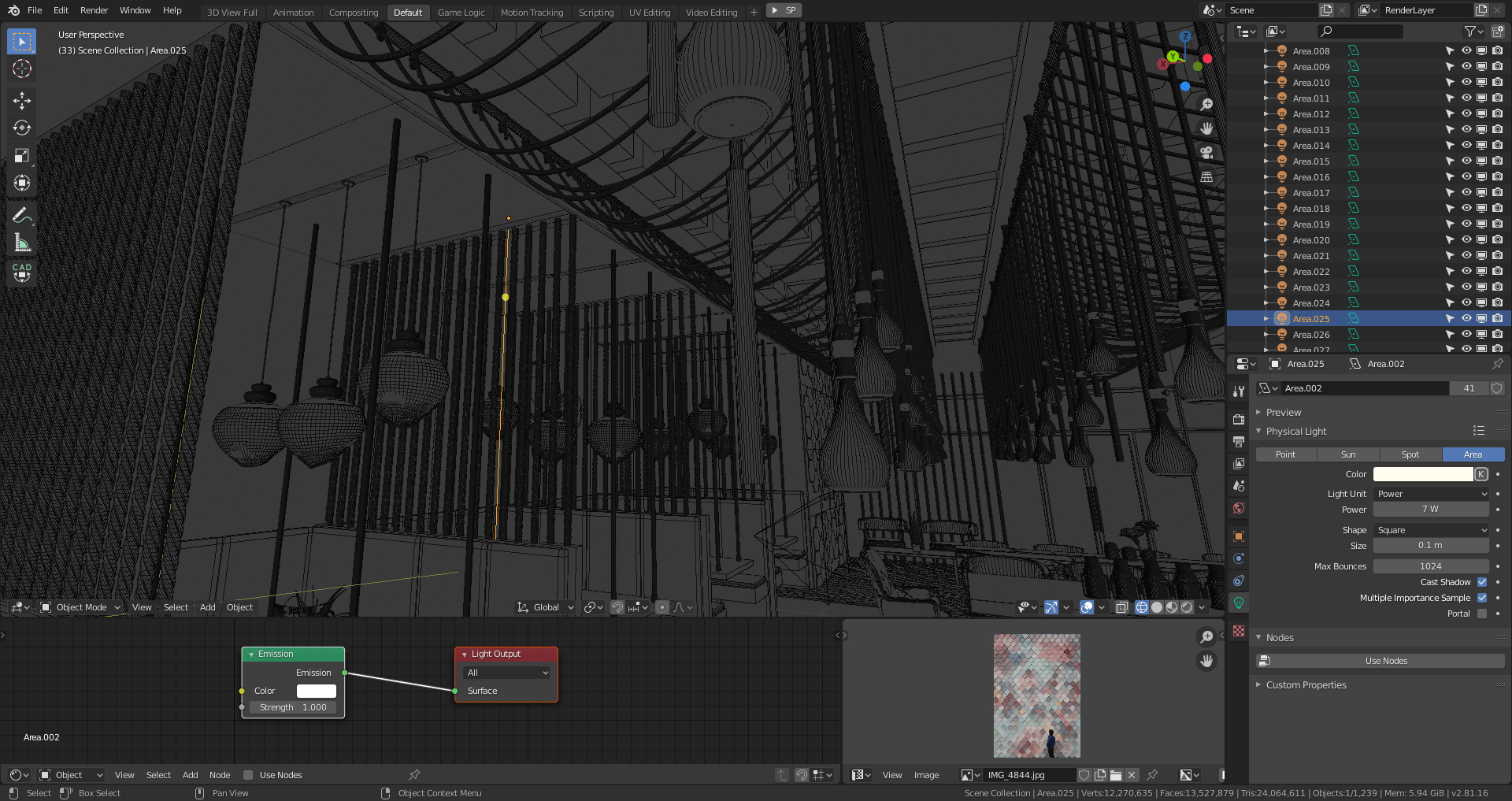 (Click to enlarge)
Did you use any Add-ons or external tools to create the project?
I did use some addons such as pro-lighting skies for realistic lighting and Archipack for creating windows and doors and Poliigon for textures.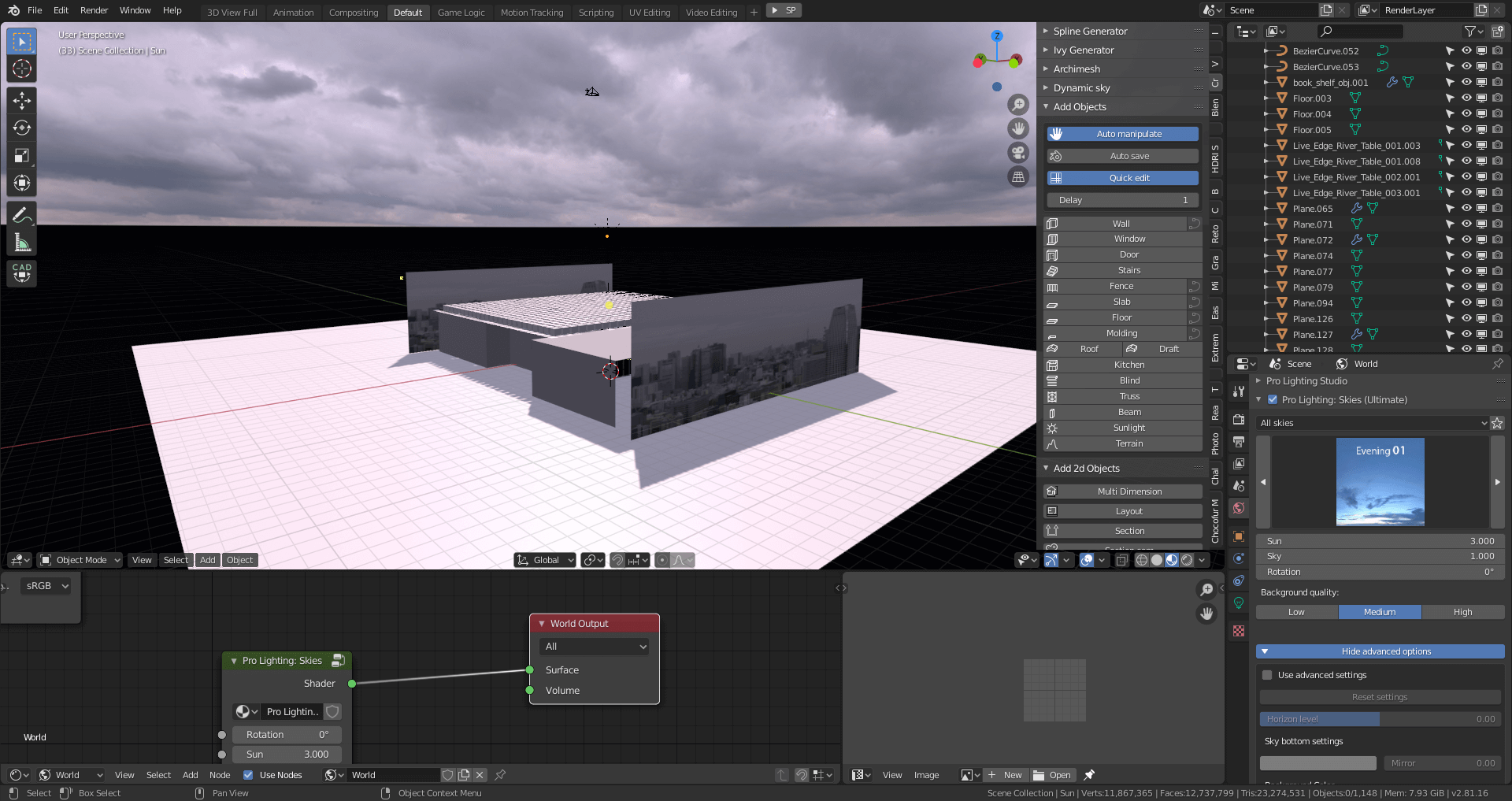 (Click to enlarge)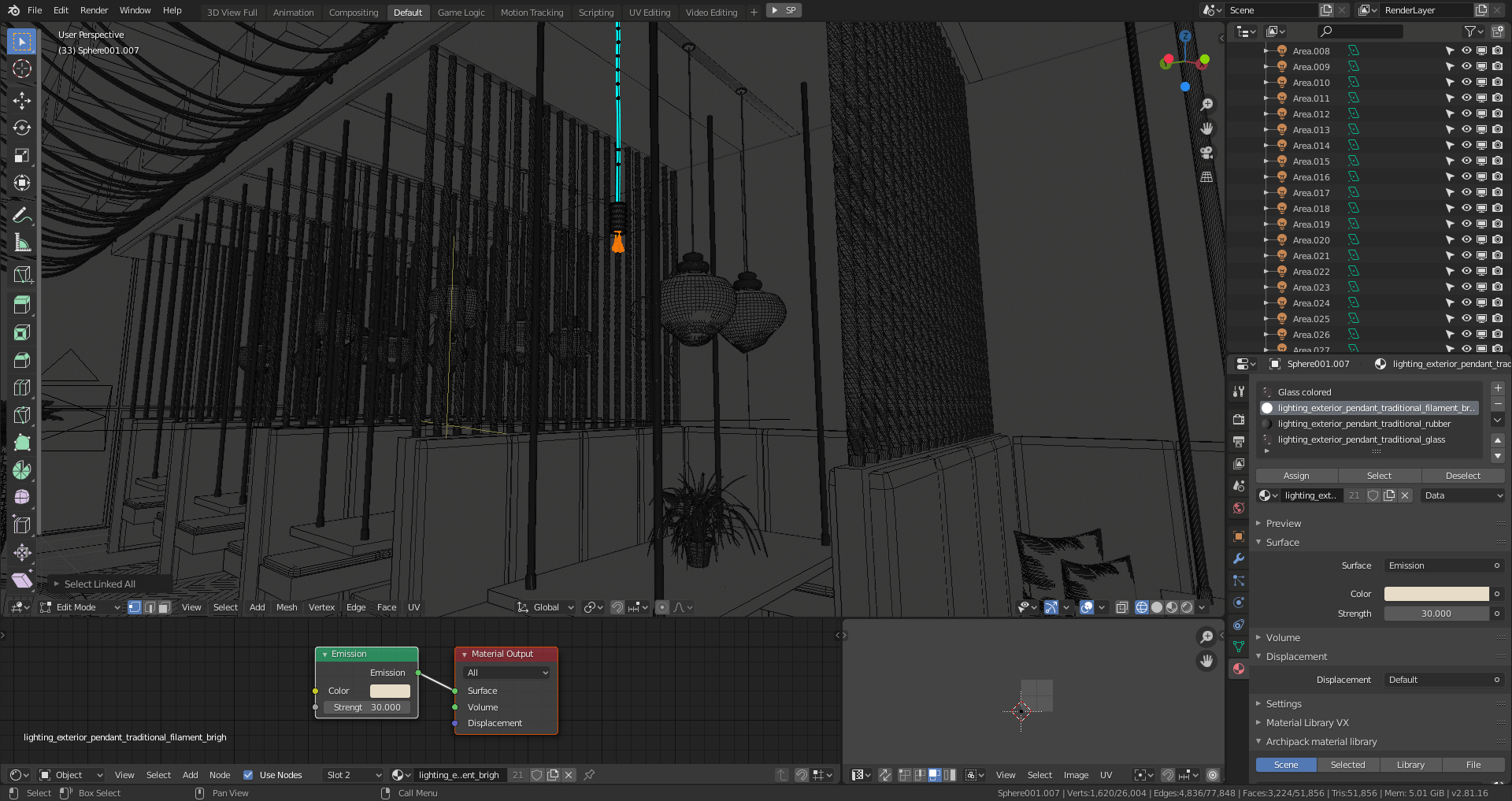 (Click to enlarge)
Do you want to share any additional details about the project?
This was done about 1.5 years ago with Blender 2.79 with Cycles. Some assets came from 3DSky. I used archipack's floor generator to make the wooden herringbone floors. I also got all render in Adobe Lightroom for color grading.
---
Thanks again to Kariuki Ouma for sharing details about this project. Visit his portfolio page if you want to reach him or see more visualizations using Blender. You can also take a look at his business portfolio at Krom Studio to view more projects using Blender.