Neoclassical house exterior with Blender and E-Cycles
What's the first thing that comes to mind when you think of neoclassical architecture? Grandiose entrances, sweeping staircases, and cavernous spaces, right? While those elements are undoubtedly characteristic of neoclassical design, another detail often goes overlooked: the gardens.
In the neoclassical period, architecture was used to symbolize political and social power. The exterior of a neoclassical house is designed to show off this power. The gardens are also a part of the exterior design and should be treated as such.
Do you want to see a great-looking design of a neoclassical house created with Blender and rendered in E-Cycles? Here is a project from digital artist Petra Trebjesanin.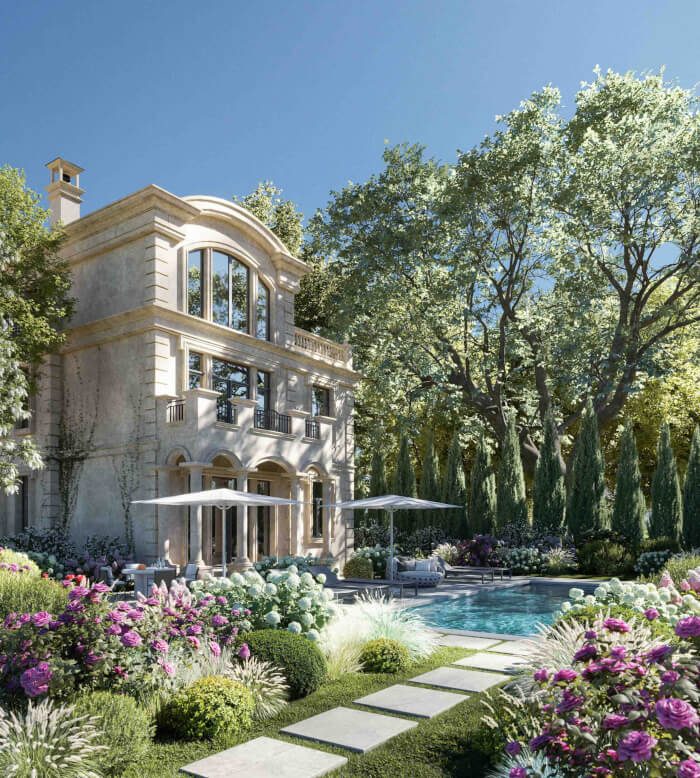 The project has a name of Memories of June, and uses neoclassical architecture as an inspiration.
As you can see from the render, it grabs the essence of neoclassical architecture and translates that into an exterior with an imponent garden area.
To get that effect, we have lost of Add-ons in place:
The result is impressive and shows what a skilled artist can do with the right tools!