Lake house visualization with Blender and Botaniq
If you're looking for some inspiration for your next big project, why not look at this stunning lake house visualization? Created with Blender, it's an impressive piece of exterior architecture artwork that will get those creative juices flowing.
The project was created by an artist called Warcos, and you will find lots of views from the project in the Blender Artists Forums.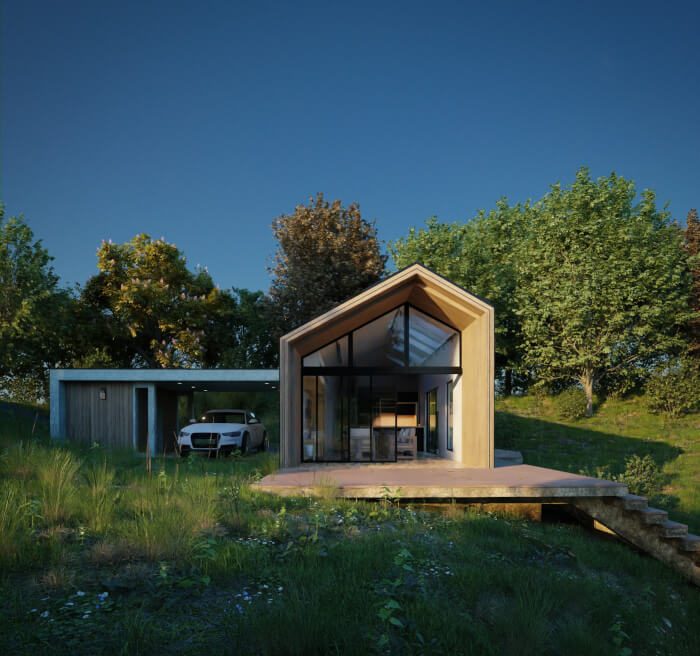 Besides the artwork, we also find an interesting sequence of screenshots with the evolution of the design. From a reference shape with the basic layout for the house, we get an excellent overview of all the modeling.
To help with the backgrounds and vegetation, we find another great use for the Botaniq Add-on, perfect for this type of project.
Using Blender for architecture
Do you want to use Blender for architecture or render your projects using Cycles or Eevee? We have three books available that could help you!
They cover the use of Blender for producing architectural content and also all information you need to render projects in real-time:
You can get them in both digital and paperback formats. By ordering those books, you will not only improve your skills with Blender for architecture but also support Blender 3D Architect.