Mystique residence and resorts with Blender and E-Cycles
In the past couple of months, a few artists have been building an impressive collection of projects developed with Blender, and among them, I can quickly point to Artur Szóstakowski as one of the highlights. I often share his projects, and you might remember the last one with the stunning visualization of a house in Åland Islands.
Today I have another one of his projects developed with Blender and rendered in E-Cycles. It is a visualization of a residential and resort complex called Mystique. He posted a gallery of renders with exteriors and interiors for the residences.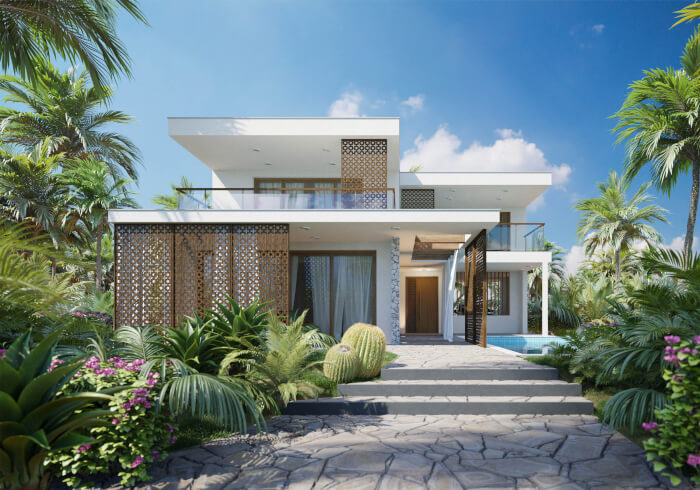 If you want to check the full range of renders, visit the link above.
One of the most interesting details about the production of those types of projects is the list of resources used by the artist to achieve this type of result. Besides Blender as the primary tool to create all 3D modeling and shading, we have the following tools:
Each one of those resources helps in a part of the design. For instance, you can imagine the rendering workhorse is E-Cycles. What is E-Cycles? That is a highly optimized version of Cycles offering faster render speeds.
We also have 3D Shaker models that are among the best you can get for interiors developed with Blender.