Åland Islands House with Blender and E-Cycles
An exterior visualization project has unique challenges for any 3D artist and requires assets and tools that we usually don't use much for interiors. In projects using large landscape areas, an Add-on that can quickly insert and manage vegetation is a must-have nowadays. Another important aspect of this type of project is rendering optimization and memory. With so many assets and vegetation in exterior visualizations, it is easy to cross the memory limit threshold on your GPU.
Even with all those challenges, we still find artwork created with Blender that can find a balance between those aspects. That is the case of a project called Åland Islands House by digital artist Artur Szóstakowski.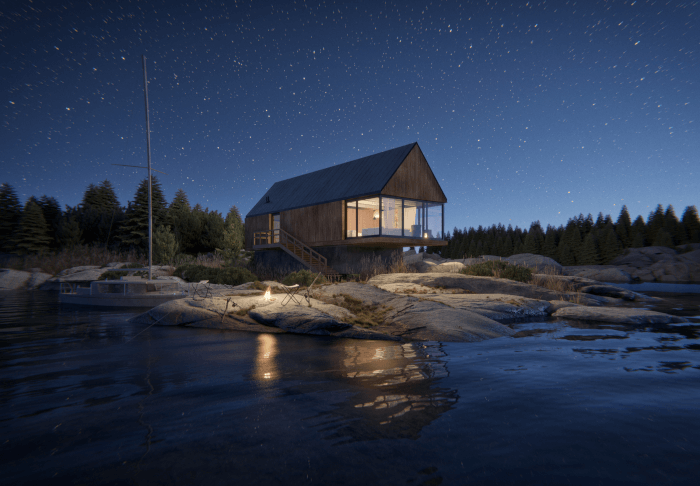 We can find impressive renders and animation from this small house on a tiny island on his Behance profile.
Besides showing this house design, we also have a superb environment reproduction. According to the artist, all the house's surroundings were created in Blender.
Visit the link above to view lots of renders from this project. In case you want to check the Add-ons and resources used by the artist, here is a list of what he used in this project: