Kitchen and dining render with Blender
Over the years, I have tried to share as many projects related to architecture and interior visualization using Blender. Some artists are always on my list watchlist because of their history of producing high-level images in that particular field. From that list, I bring today another project from Umberto Oldani, which I already posted a profile in the past with a different project.
A couple of days ago, I spotted a project at the Blenderartists forums with a beautiful visualization of a kitchen and dining interior and decided to ask the artist to share some details about the project.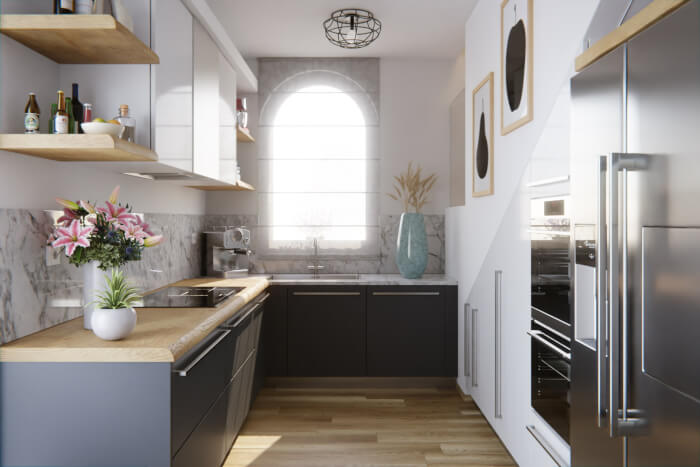 Here are a few insights from the project according to the artist:
The total development time to produce eight renders was about one month;
One of the requests from the client was to create realist renders from the design;
As a starting point, he used a simple project plan and created the primary 3D structure from that point;
An important step performed by the artist was the research. He consulted multiple images and photos from kitchens and dining rooms with the same style.
Regarding the modeling of all furniture pieces and assets, he created some of the most simple assets, and the rest came from libraries like BlenderKit and Chocofur;
The lighting uses a simple Nishita Sky Texture and Area Lights in key locations like windows;
Most of the textures are from Poliigon due to the requirement to work with high-quality renders for all images;
To help in any future changes regarding materials and colors, all images from the project were saved as EXR files.
As you can see from the description, the artist was well prepared to create the set of images about a dining and kitchen space. It is something that all artists should do before engaging in any project. You can get some incredible insights on arranging furniture, materials, and lights.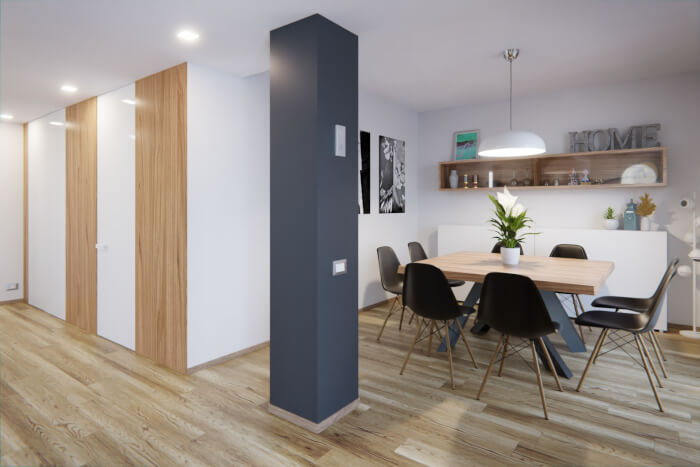 If you want to know more about Umberto's work, I strongly suggest you visit his render studio called Rendering Evolution. His studio is based in Italy.