Modern Kitchen interior with Cycles
A kitchen interior is always a challenge to any architectural visualization artist due to the amount of detail, furniture, and objects required to create a realistic image. When you get the balance between lights, furniture, and materials right, your scene will catch everyone's attention.
That is the case for a project posted at the BlenderArtists forums from artist Helmy Ardiansyah, showing a modern kitchen interior. The artist creates a great set of images of a kitchen blending daylight with some artificial sources.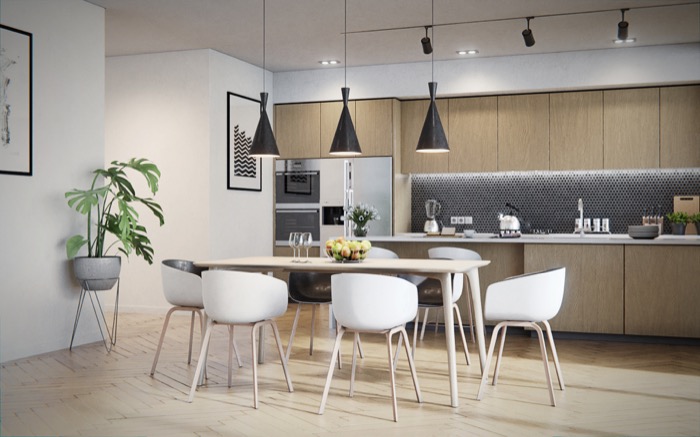 According to the artist description, each image took about 2 hours to render using 2000 samples. The primary hardware used is a GTX 1060 with 6GB of RAM. Based on the quality of each image it is easy to understand the long render times and high sample count.
If you visit the thread at the BlenderArtists forums, you will get to see additional images from the project, and even some of the settings used to render the scenes. It is just a peek at the Cycles configuration settings, like Clamp Direct and Indirect.
The artist uses a custom value for each setting, putting the first one with an amount of 15 and the second as 4.
How does clamping affect your render in Cycles? The setting works by limiting the intensity of light bounces. Both direct and indirect lights. You will usually change those settings to remove fireflies, which in the scene will most likely appear in glossy surfaces like the large glass windows or several decoration objects.