Luxury Penthouse in Australia using Blender Cycles
When you start in the architectural visualization business, you will find that in a lot of projects a collaboration with interior designers often produces astonishing results. That was the case with a Luxury Penthouse project in Australia.
The project was a collaboration between CTM Studio from New York and Australian interior designer Simone Haag. They created a beautiful set of images using only Blender in the process.
You will find the full set of images of the project in high-resolution visiting this link on the BlenderArtists forums.
I was able to get in touch with CristianTM, from CTM studio that shared some details about the project development.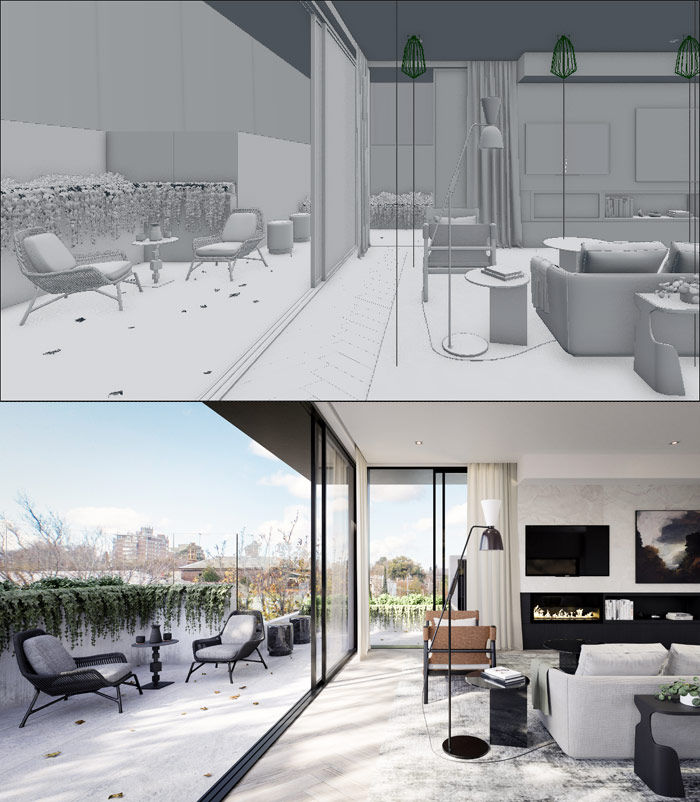 According to the artist it took about 6-8 weeks from start to final deliveries of rendered images. The starting point of the project was a 3d model created in Revit that worked as a base to create all scenes.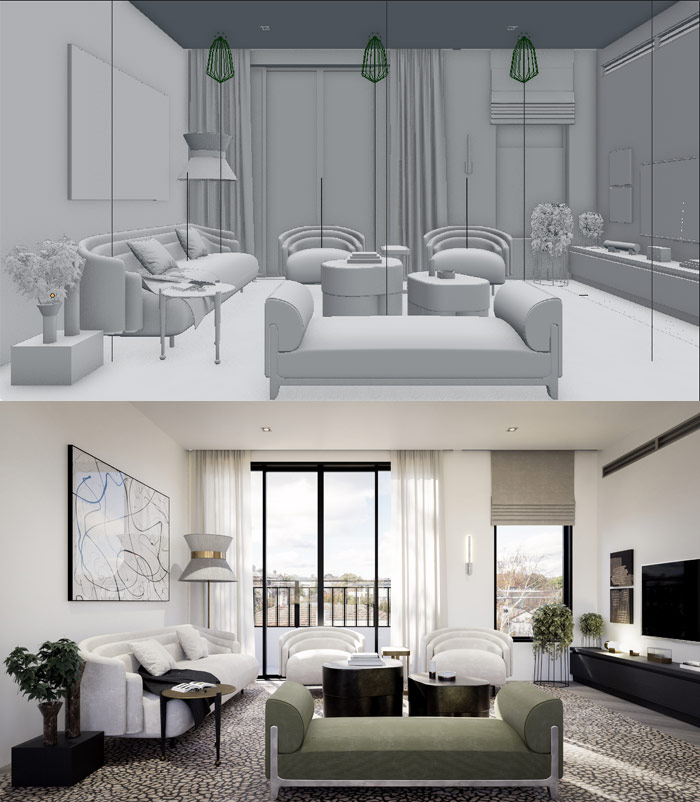 Simone Haag was in charge of getting feedback from the client and pass all necessary changes and adjustments to the team at CTM Studio, in the eight-week timeframe.
To get the images rendered in Cycles they used 1500 samples, which took about 8-10 hours to render. That was mainly because some images have 4000 pixels wide in size. The primary GPU used to render all images was a GeForce GTXÂ 960.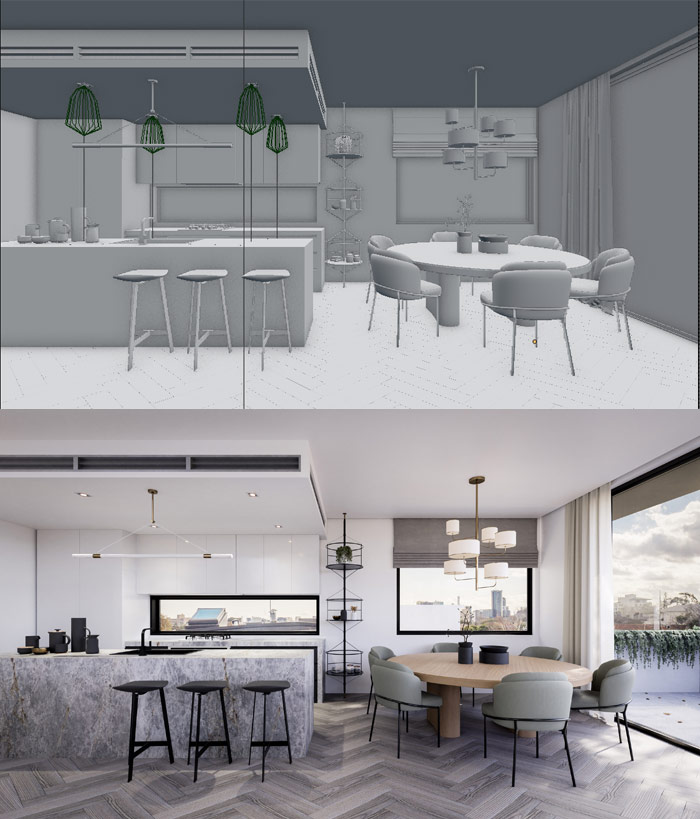 For color correction and effects they used Lightroom.
Thanks for CristianTM and CTM Studio for sharing the images and information about the project.