Kids bedroom with Cycles
One of the things that I like to do here in Blender 3D Architect is to look for examples of projects using Blender to create an architectural visualization. Most of the time, those projects directly relate to a residential space. For that reason, whenever I find a project with high-quality renders exploring other subjects, it is worth taking some time to analyze the project.
Here is a great interior design from the digital artist Benjamín Arnela with a Kids Bedroom, developed with Blender and rendered in Cycles.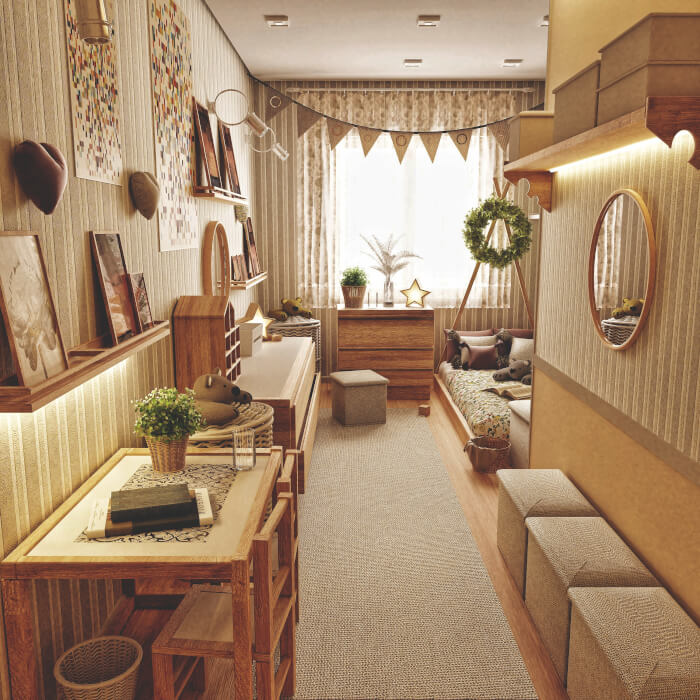 The artist posted this project a couple of months ago, and I forgot to share it here in Blender 3D Architect.
Besides the great artwork produced for architecture, we also have an interesting explanation from the author about the overall setup of this project. He mentions using "plane lights" for this project, which works excellent with Cycles.
You will also find a description with interesting settings for Light Clamping and other aspects of Cycles that many people leave with the default options.
Using Blender for architecture
Do you want to use Blender for architecture or render your projects using Cycles or Eevee? We have three books available that could help you!
They cover the use of Blender for producing architectural content and also all information you need to render projects in real-time:
You can get them in both digital and paperback formats. By ordering those books, you will not only improve your skills with Blender for architecture but also support Blender 3D Architect.