Free Thonet S34 chair for Blender (FBX)
If you are working with several different interior visualization projects using Blender, getting a good furniture library available is critical to block those projects quickly. In Blender, we have the incredible Asset Browser that gives us the option to add and insert all types of assets in a project.
One of the problems with such a feature is that you need to add the necessary resources manually. Do you want to download a high-quality chair model that can become your latest addition to the Asset Browser? Today, you can get a Thonet S34 chair model!
The S34 chair is a project from Mart Stam and is close to what I used to call a timeless design. With a tubular structure and a mix of leather materials and wood, you can easily fit the chair in most modern interiors. You can find options to download the S34 chair from the manufacturer's website, but unfortunately, they don't offer formats that work well with Blender. We have options to download the model as a DWG, 3DS, or DXF.
You can argue that 3DS and DXF work with Blender, and I agree, but the topology for those models is terrible. You will get a model full of triangles, which is hard to smooth and apply materials.
If you want to get a model in FBX, you can visit this link. It is a YouTube video from an interior visualization project called "Baltic Apartment." They didn't use Blender for this project. Even with no use of Blender in the project, we manage to get one of the assets from the project with the S34 model.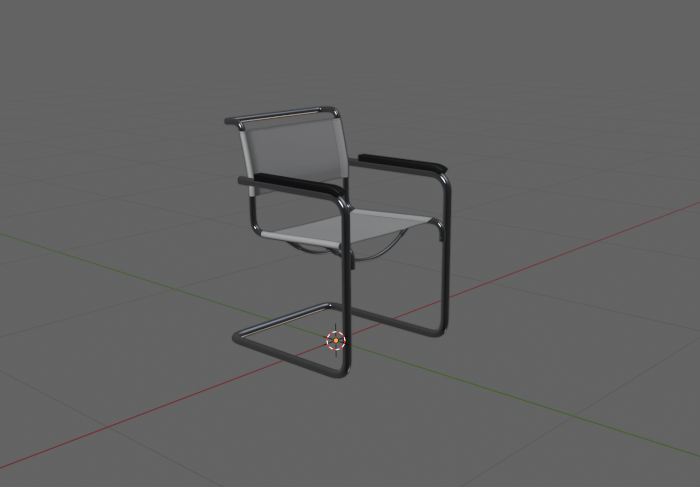 Look in the video description for a link to grab an S34 model in FBX format. You can easily import FBX models to Blender, and it won't give you a weird topology to manage smoothing and textures.
The download link is from a shared Google Drive folder.