Interview with Sunil Chavan from pixel3d
Here I am back with another great article related to the use of Blender as a tool for architectural visualization. Today I will post an interview with a really talented artist from the YafaRay user forums. His nickname there is sc20 and he posts some really nice architectural renders made with Blender from time to time. Below you will find a sample of his latest work.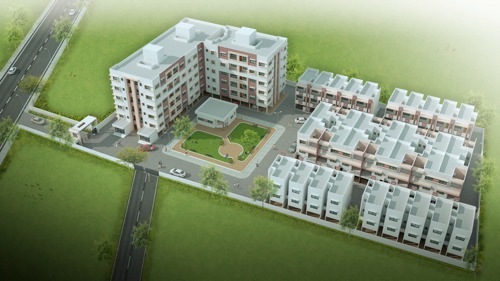 If you want to know more about his work, here is a quick interview, enjoy.
1) Tell us about your work with architectural visualization. For how long have you been working with it?
Hello everybody. My name is Sunil Chavan and I am from India. I learned 3D by myself. It took me about a year to acquire the basic knowledge and techniques. Then I become a freelancer afterwards, and since the last five-six years, I am doing archviz.
I use Blender to create 3D model of the cad drawings received from the clients. The draft rendered image is mailed to the clients for their confirmation or adjustments. I modify the models, based on client feedback and comments. I then continue to work on lighting, textures and color adjustments. Repeated adjustments are often needed, before the final rendered images are accepted.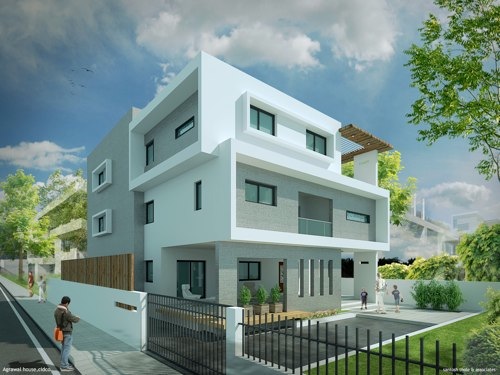 2) Did you always use Blender and YafaRay for your renders?
Yes. From the very beginning I used Blender. Before that, I used cad programmes for drafting. My brother introduced Blender to me. Soon I discovered yafaray and since then, I am using draftsight(for cad) -blender-yafaray-gimp to produce architectural renderings.
3) What can you tell us about this latest project? Was it only a study or made for a client?
The latest project is a housing scheme consisting an apartment block and individual houses developed by a local builder from my town.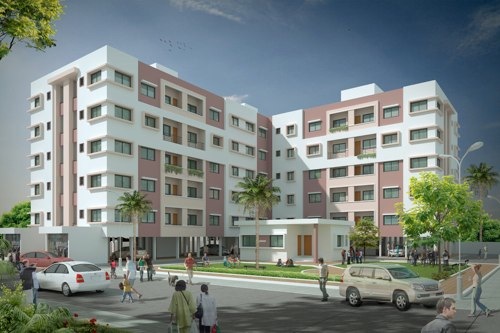 4) Can you describe your lighting technique?
For exterior archviz, I use Yafaray rendering engine. Pathtracing method with sunsky or hdri converges fast and gives accurate results without artifacts. I often use an ambient occlusion pass with the base global illumination render to add depth and details in the shadow area. Some curves, level and color corrections using Gimp completes the task.
5) Did you face any problems or technical issues along the project, and how did you solve them?
From the software point of view, no. Thanks to the Blender and Yafaray user group, which is very helpful if one comes across any problem or technical issue. One can interact directly with the developers of the software which is something no other software provides. Blender has very quick view port response, robust uv maping capabilities & a very intuitive interface with a perfect Yafaray integration. At the pace with which both the packages are being developed, I'm sure more and more artists will start using it.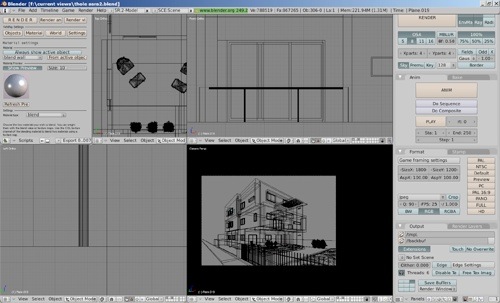 6) Do you have a portfolio or site where people can contact you?
yes. You can visit my online portfolio at http://www.pixel3d.in or contact me by mail – contact@pixel3d.in