House in Crozon with Blender Cycles
An exterior visualization project has a particular set of challenges for most architectural visualization artists, and balancing the amount of data you want to process for rendering is one of them. That is a critical aspect of render for scenes with lots of vegetation and trees, which can easily fill all available memory in a GPU render.
Do you want to see a great example of an exterior visualization rendered with Cycles, which uses vegetation in the background for both compositions and also as part of the design?
Here is the House in Crozon by digital artist Rio Suryonugroho that is using Cycles to render all exteriors for this great looking residential project.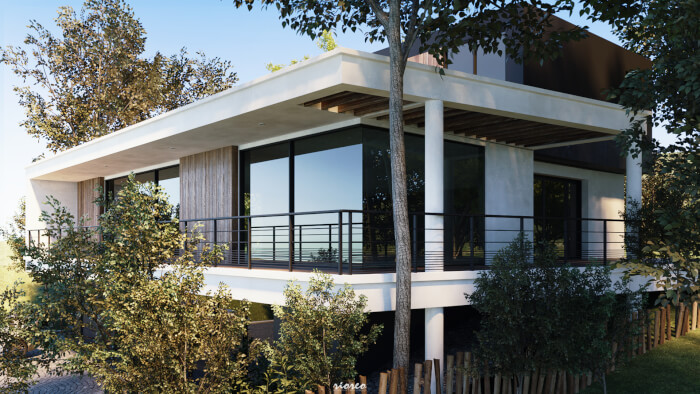 The artist posted all images for this project at the Blender Artists forums. Visit the link to view high-resolution images from several angles of the house design.
Architectural glass shader for Cycles
Besides the beautiful renders featured in the project, you will also find some useful information about the workflow and settings used by the artist. For instance, he describes the setup process to get a bright Sun Light for exteriors.
The best resource shared by the artist is his glass shader setup. If you ever tried to render a scene in Blender using a large glass panel, you probably know that using the default Glass BSDF shader won't work well for architecture. We have to create a separate shader for that purpose.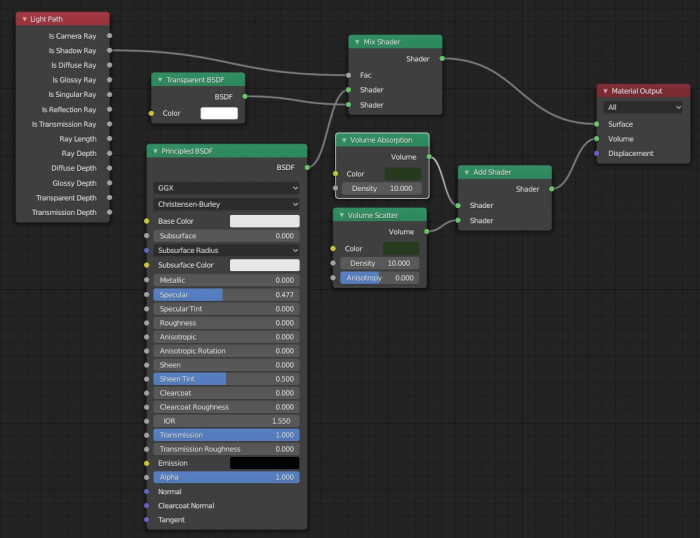 If you don't have that shader in your asset library, you can follow the Node setup showed by the artist to create an architectural glass material.
Using Blender for architecture
Do you want to use Blender for architecture or render your projects using Cycles or Eevee? We have three books available that could help you!
They cover the use of Blender for producing architectural content and also all information you need to render projects in real-time:
You can get them in both digital and paperback formats. By ordering those books, you will not only improve your skills with Blender for architecture but also support Blender 3D Architect.