House 59: Exteriors and interiors with Cycles (Profile)
The project profile series of Blender 3D Architect is a collection of articles with the aim of feature projects related to architectural visualization. We invite talented artists to share additional details about each project to demonstrate how they approach each stage of the process. And also allow each author to publicize their work among our readers.
How does it work? It is like an interview, where we sent a couple of questions about a project for the artist.
If you want to check previous project profiles, visit this link.
Today we have a residential visualization from the guys of Seventy Seven Render Studio, which used Cycles to render both exteriors and interiors of this project. The project title is House 59, and it shows some beautiful views from the project.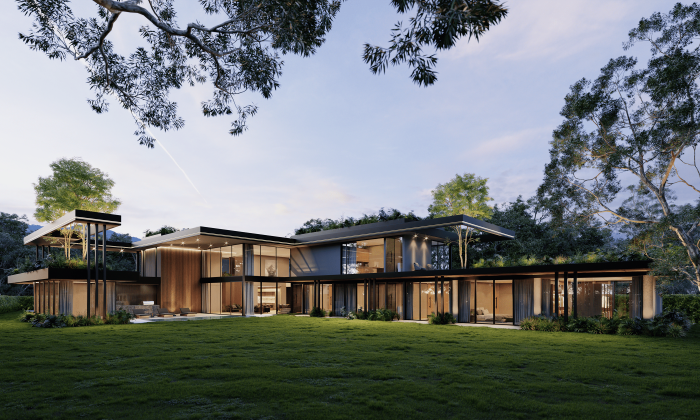 (Click to enlarge)
What is unique about this project? Unlike many projects where you will either find exterior or interior views, it deals with both of them at the same time. The artists share valuable information about their workflow and how they manage to work with all these scenes.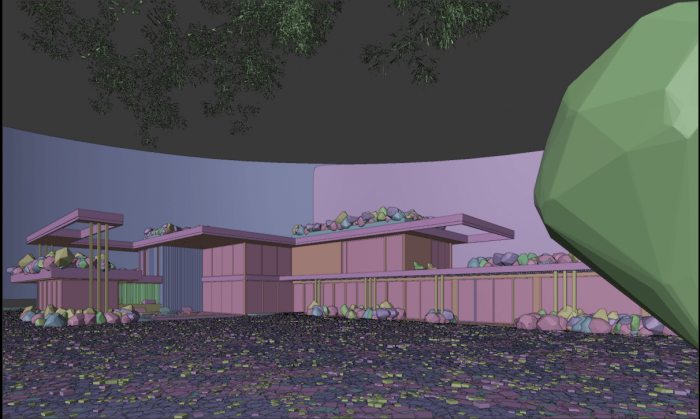 (Click to enlarge)
Let me thank Seventy Seven Render Studio for sharing the details about the project with Blender 3D Architect readers.
---
Was it a commercial project? What can you tell us about the motivation for this project?
Yes, it was a commercial project in Medellin-Colombia for an architectural studio called David Arquitectura. We enjoyed the architecture and interior design, making great images for our clients, and using Blender and creating a market for this great program.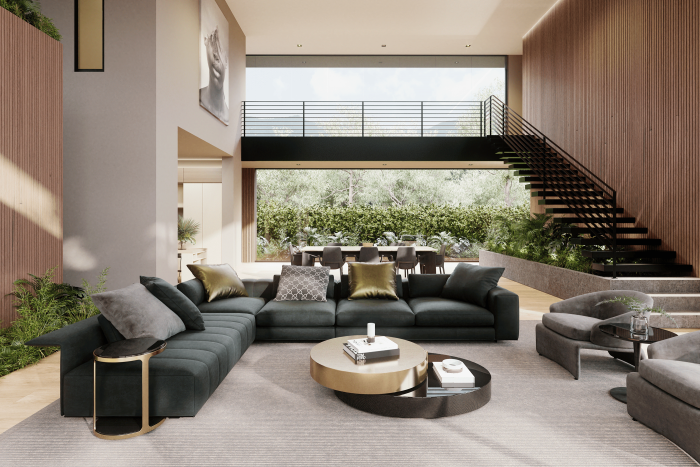 (Click to enlarge)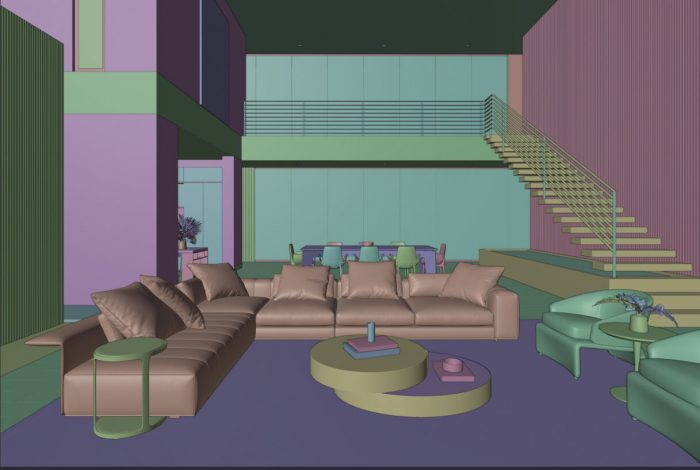 (Click to enlarge)
Did you use any references for modeling, like technical drawings?
They provided us with a SketchUp file, but we also had the floor plans in AutoCAD. We export the file and import it back to Blender. After that, we organized the model, eliminating what was not necessary. From there, we worked on that model. The AutoCAD file was used as a reference.

(Click to enlarge)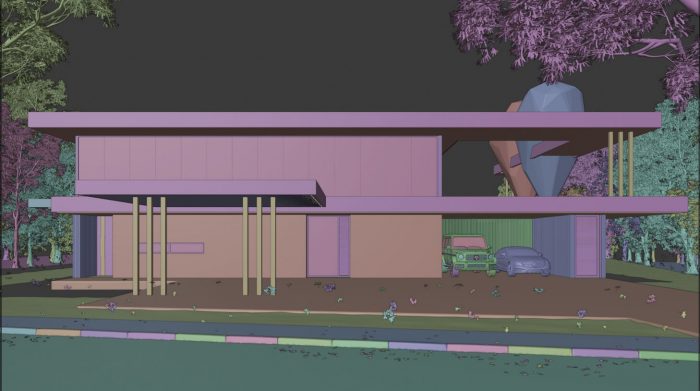 (Click to enlarge)
How long did it take from start to finish?
It took approximately three weeks.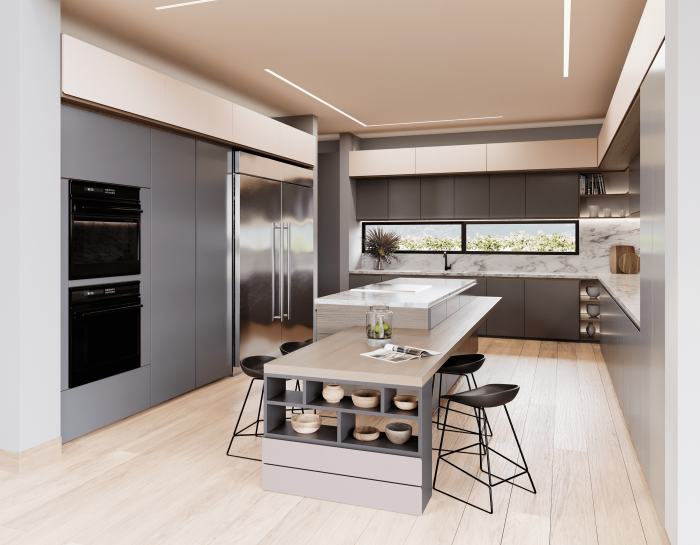 (Click to enlarge)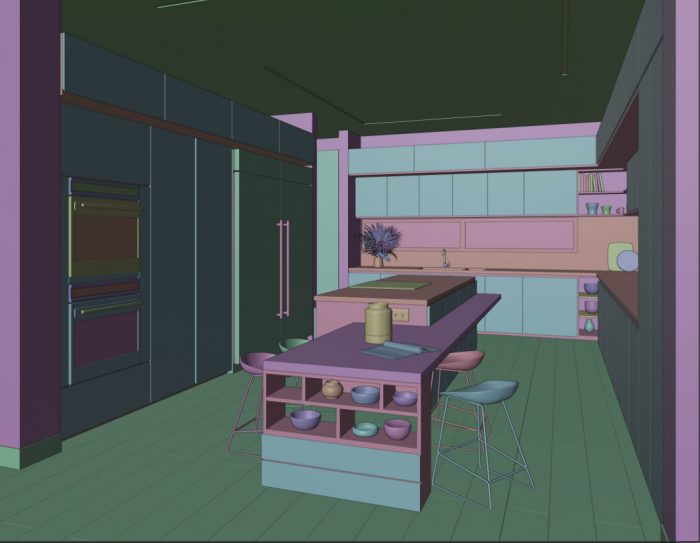 (Click to enlarge)
Are you using the same model for the exteriors and interiors?
Normally, we divide the model for each point of view. We made the main file first, where we created the essentials of the house and textures, such as the floor, exterior and interior walls, wood, etc. Then we dedicate ourselves to each view.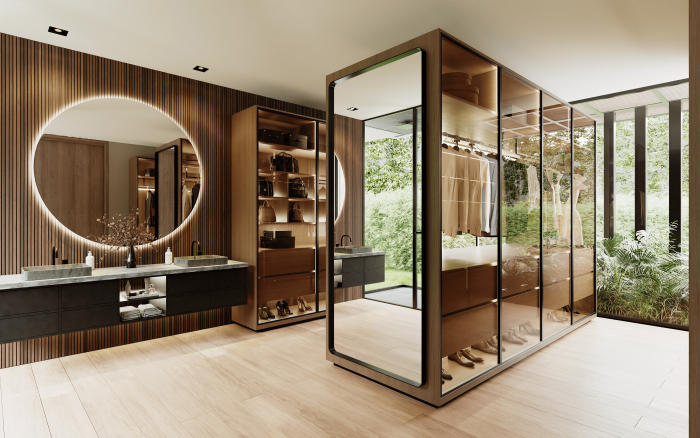 (Click to enlarge)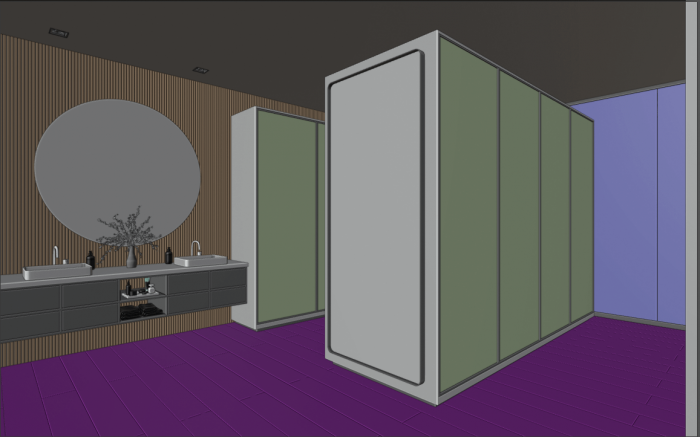 (Click to enlarge)
What hardware did you use to render? Can you share some render times?
For this project, we are using a workstation with a CPU i9–9820x, RAM 128Gb, and GPU RTX 2080ti. As for render times, it will depend on each image. It was between 4 to 7 hours for each view. The images have a 5K resolution with 2000 Samples.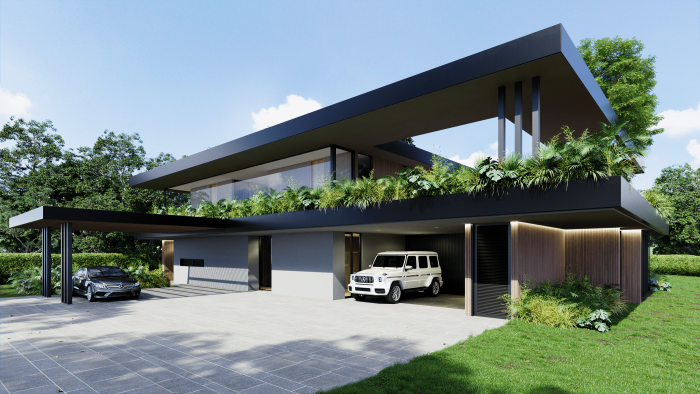 (Click to enlarge)
Can you share any details about the lighting process?
As for the lighting, we use a combination of HDRI, IES lights, and also a Sun. Each view from the project has a unique light set up. The interiors are much more overexposed than the exteriors, and we are managing different lighting moods. At the moment, we are creating a portfolio taking advantage of our client's work, and we are testing night, day, sunset, sunrise, rainy days, etc.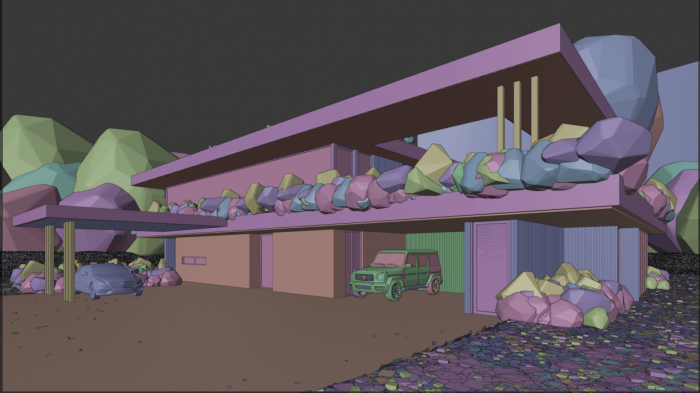 (Click to enlarge)
Did you use any Add-ons or external tools to create the project?
Yes, many, we use 3dsky models, designconnected among others, we also use add-ons like Grasswald and Scatter.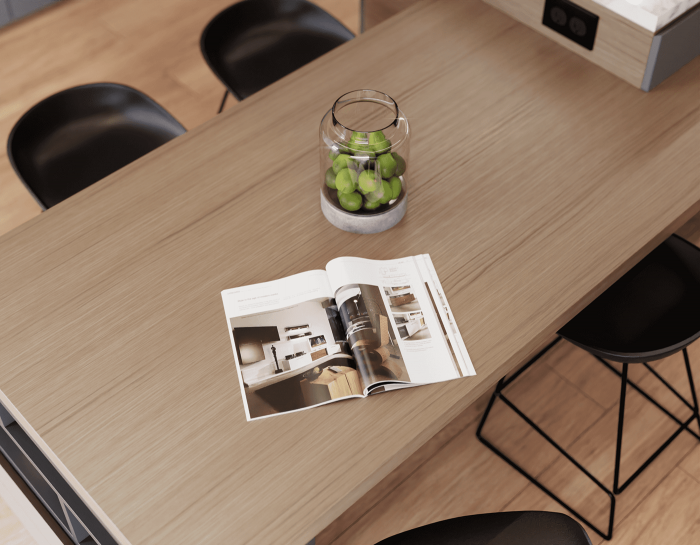 (Click to enlarge)
---
Thanks again to Seventy Seven Render Studio for sharing details about their work. Visit their portfolio page if you want to reach them or see more architectural visualization projects. You can also view more projects on Instagram.