Hotel room interior with Eevee (Profile)
The project profile series of Blender 3D Architect is a collection of articles with the aim of feature projects related to architectural visualization. We invite talented artists to share additional details about each project to demonstrate how they approach each stage of the process. And also allow each author to publicize their work among our readers.
How does it work? It is like an interview, where we sent a couple of questions about a project for the artist.
If you want to check previous project profiles, visit this link.
Today we have a Hotel room interior from artist Töre Subaşı, which used Eevee to create all images from this design to a Hotel in Turkey.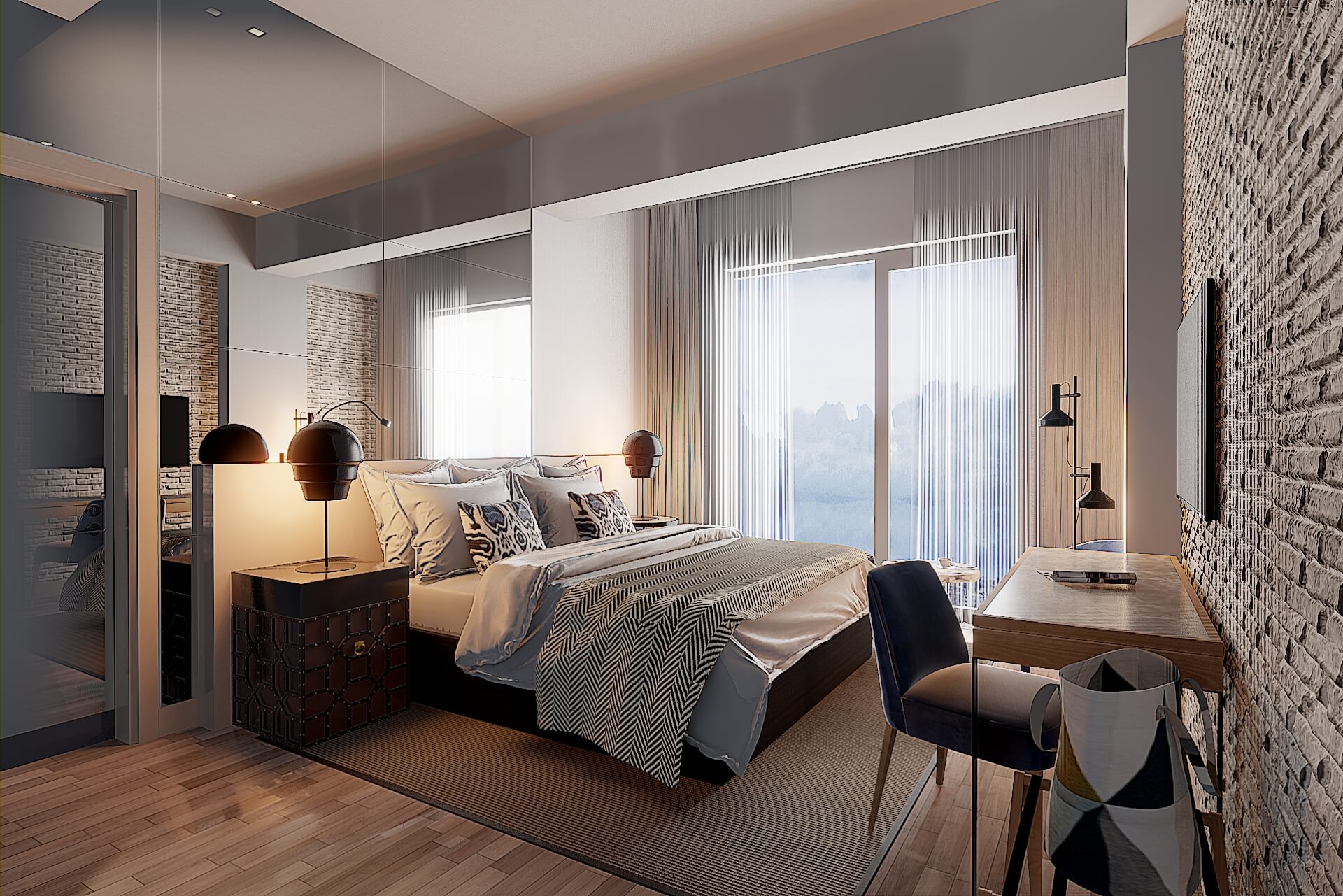 (Click to enlarge)
What is unique about this project? The projects show some great renders for an interior design visualization started with Cycles a couple of years ago and migrated to Eevee. In this particular project, the artist took a previous scene rendered with Cycles and tried to convert everything to Eevee. As a result, he got some impressive results for a realtime render.
Let me thank Töre Subaşı for sharing the details about the project with Blender 3D Architect readers.
---
Was it a commercial project? What can you tell us about the motivation for this project?
Yes, it was a commercial project. That was the first proposal of the hotel room concept by POM design. It was a small boutique hotel with something like 20 rooms. The room itself has a contemporary, plain, and pure design. My goal was to create the best possible visuals for the first presentation of this proposal, with a limited time to work.
The designer wanted daylight shots with all interior lights turned on. As a concept, the design has changed a lot during development, and we did a couple of presentations. Fortunately, the clients liked the style of the render, design, and mood of the room. The hotel is finished and opened in Turkey in 2016.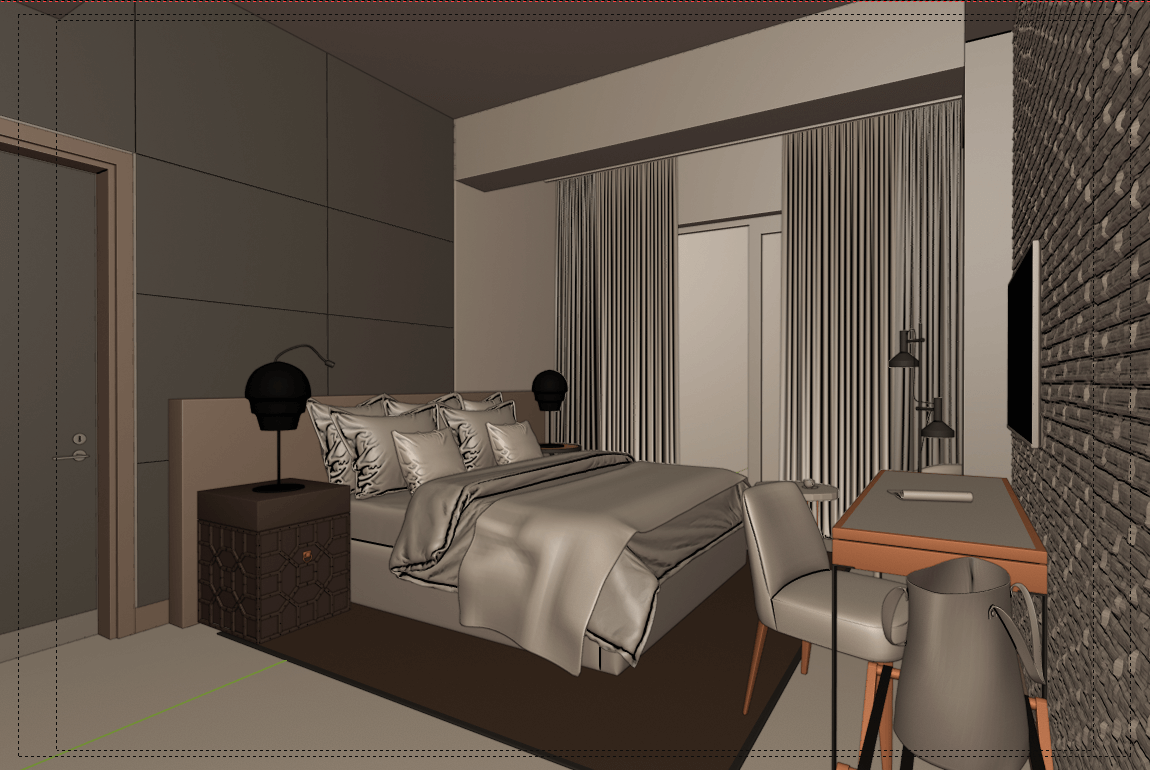 (Click to enlarge)
Did you use any references for modeling, like technical drawings?
POM Design gave me all 2D CAD drawings, such as plans, sections, and views. I converted all AutoCAD DWG files to DXF and imported it into Blender.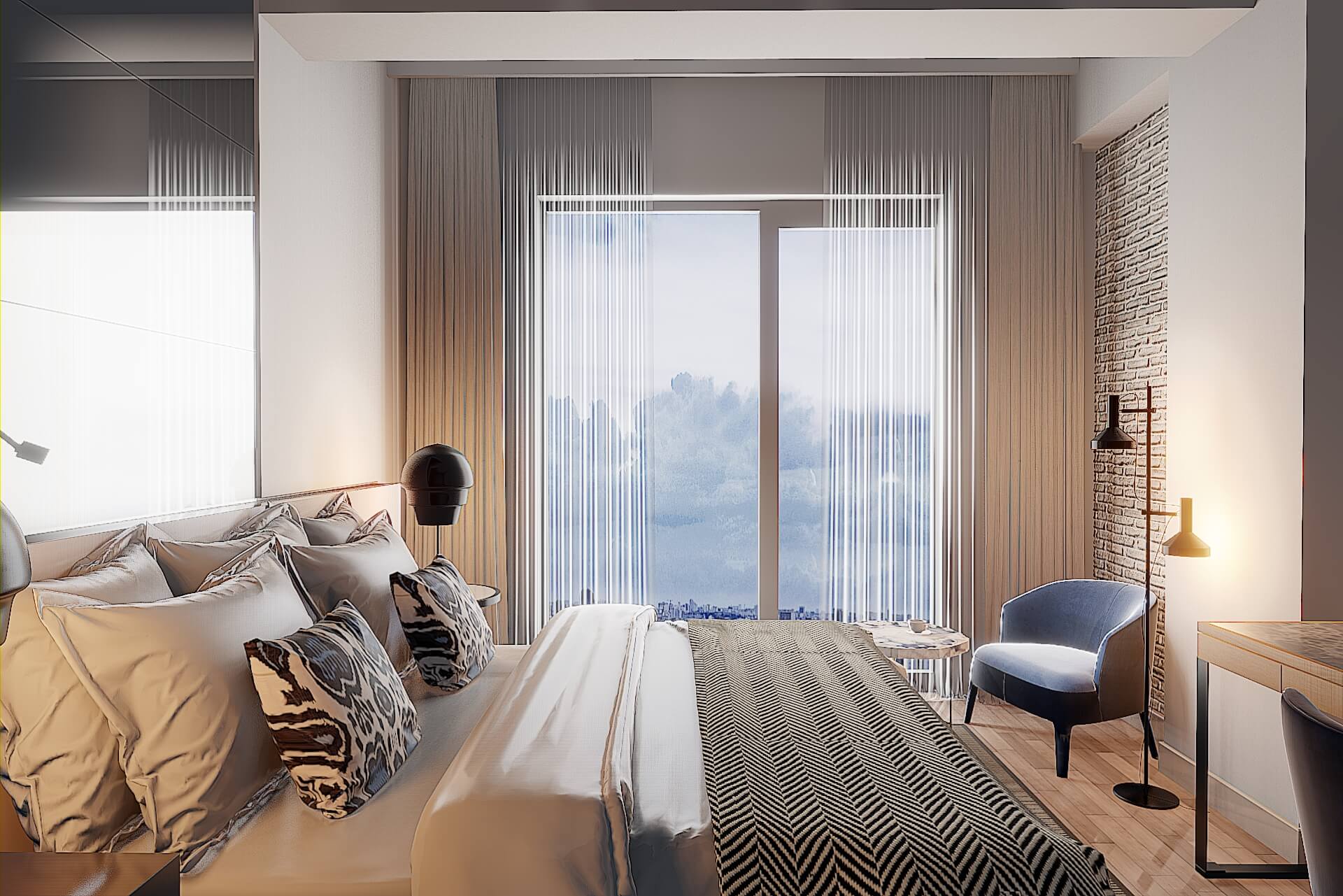 (Click to enlarge)
Did you model everything in the project, including furniture and props?
I modeled everything except the bed, bag, and coffee machine on the minibar. I changed the materials of the bed and edited a bit. That's all. We use 3dSky a lot.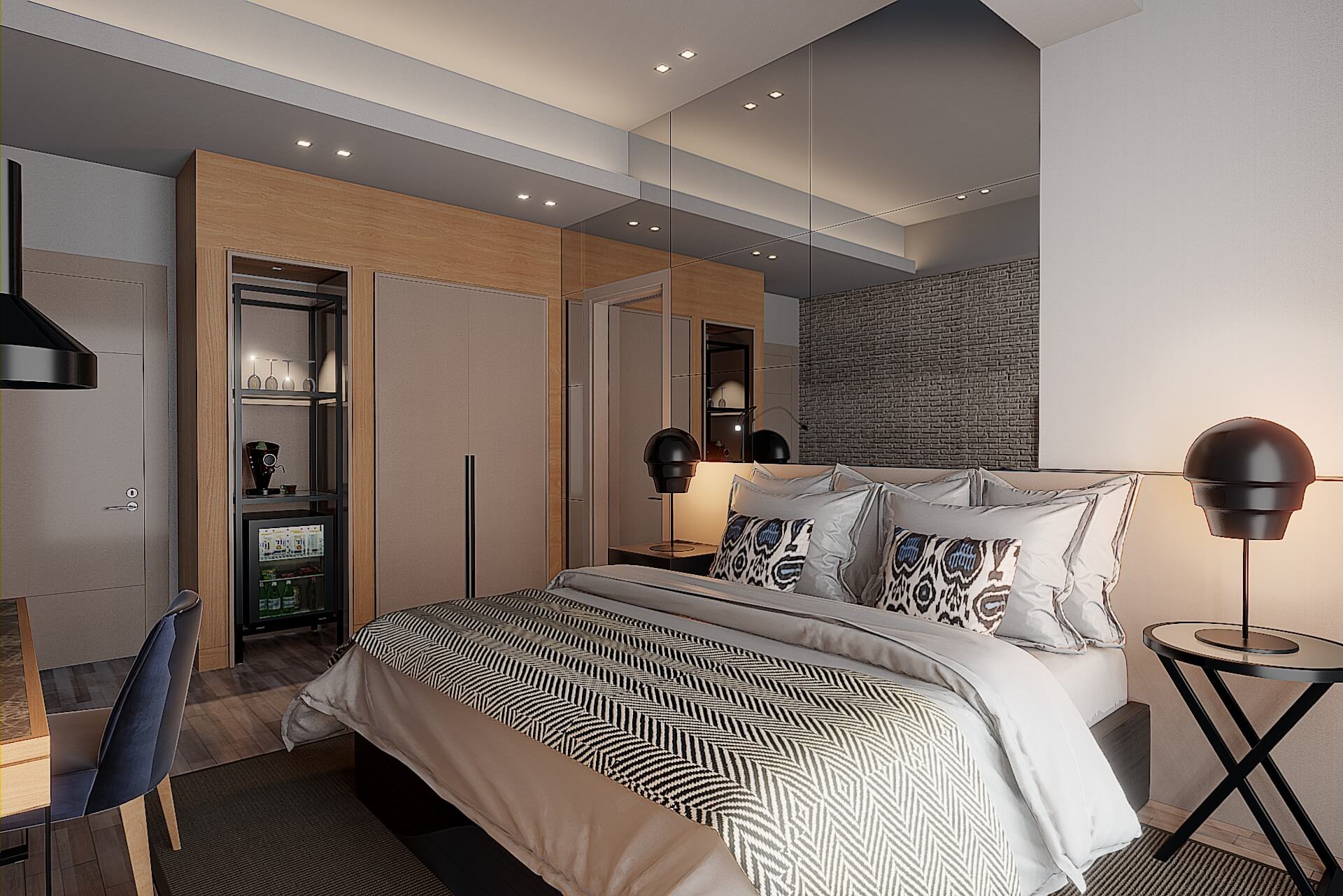 (Click to enlarge)
What can you tell us about the interior design (Layouts, materials, and props)? Did you have to create it yourself?
My material approach is always easy. I don't like to use complex material nodes. Some textures scanned from real ones, and all materials were created from scratch. No additional material library has been used.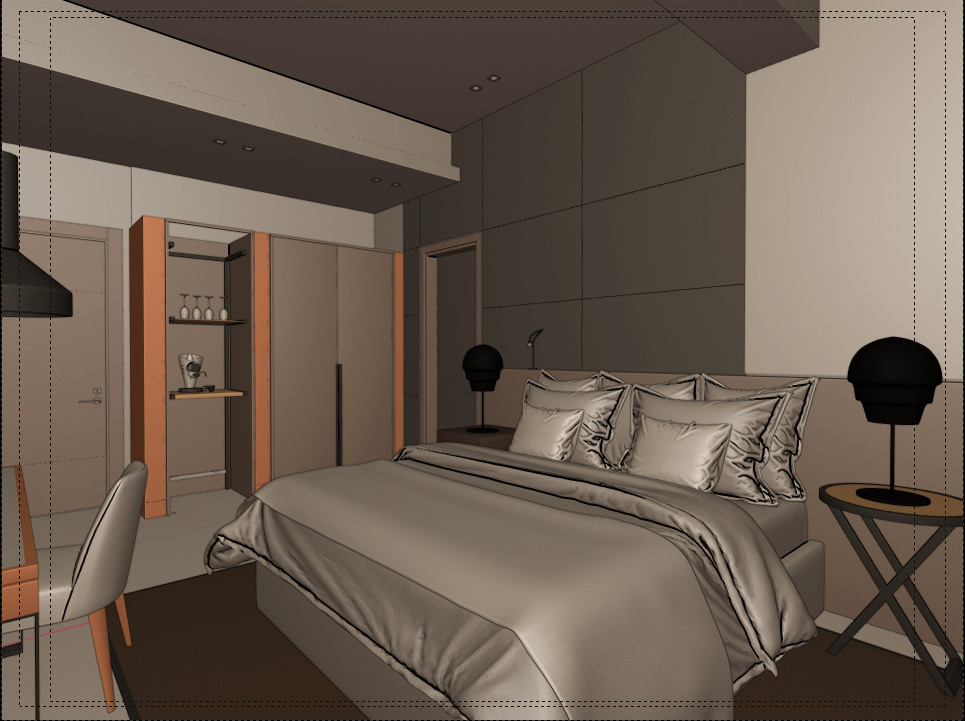 (Click to enlarge)
How long did it take from start to finish?
For this project, it took me three days from start to finish. After the first demos, I worked with the designer to adjust the details; she wanted to change details related to colors and materials.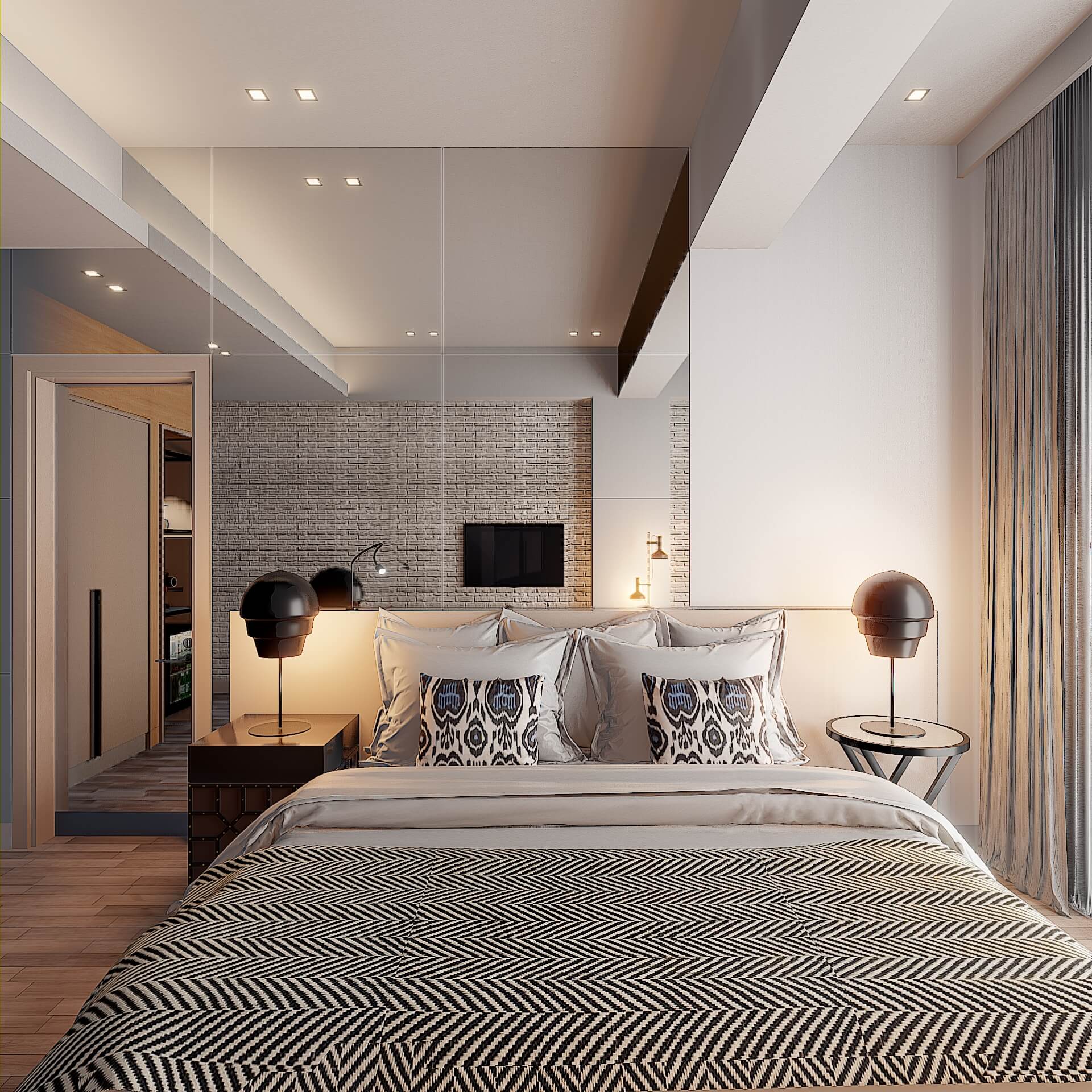 (Click to enlarge)
Are you using Cycles for this interior?
The original render was with Cycles. I liked the simplicity and design of the room, and it became one of my test scenes. I tried many different engines for Blender, and finally, for my last post on Blenderartists, I tried to adjust lights and materials up for Eevee. I did all post-production inside Blender (Add-ons); no additional software used. I'm using Cycles and Eevee for my archviz renderings since 2016.
What hardware did you use to render? Can you share some render times?
If you are using Eevee, you don't need extreme hardware specs. I used an old PC with an i7–2600, 16 GB ram, and Ati 6970 GPU. Render times was about 30 seconds each.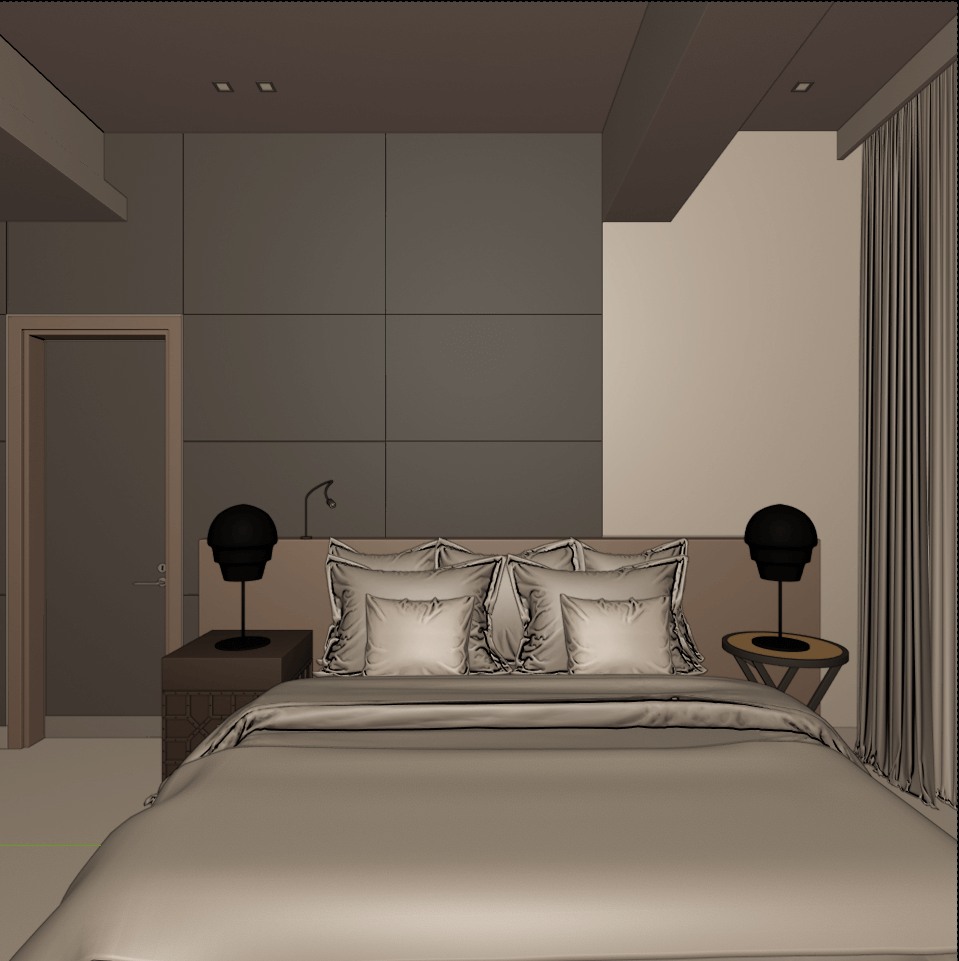 (Click to enlarge)
Can you share any details about the lighting process?
Very easy setup. HDRI map from HDRIHaven, spotlights for spots, and point lights for bed lights and floor lamp. Reflection Cube Map and Irradiance Volume to the rest.
Did you use any Add-ons or external tools to create the project?
Using "easy fx" for post-production, photographer add-on (awesome), and Gaffer.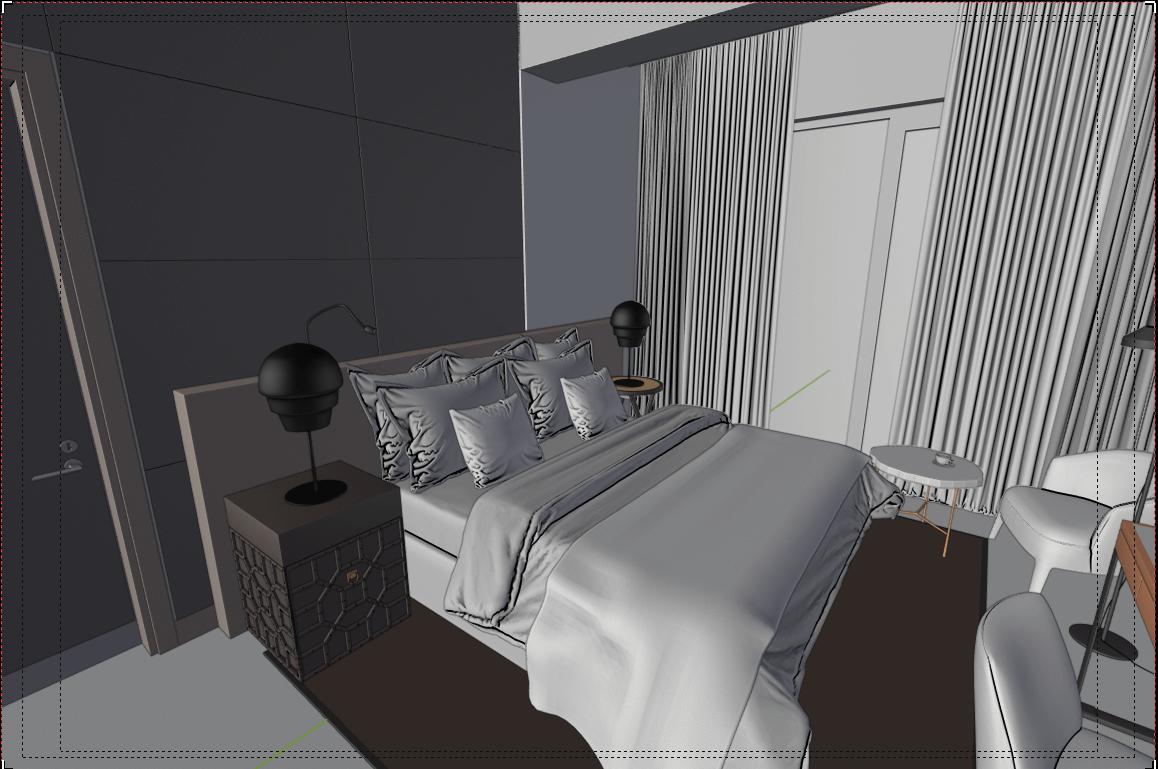 (Click to enlarge)
---
Thanks again to Töre Subaşı for sharing details about his work. He is currently working with the H18 Render studio in Turkey.